In life, it happens that we meet someone and we instantly know that's the person we would like to spend our eternity with. Not everyone is lucky enough to match with their soulmate during the adventure called life, so when you do, make sure you grab that individual firmly and never let go their side.
Matt and Liz Logelin were school sweethearts who loved and respected each other so much that it made other couples want what these two had.
When speaking of his wife, Matt says:
"She was perfect. She was perfect in every way. She was smart, funny. We had been together 8 years before we actually got married."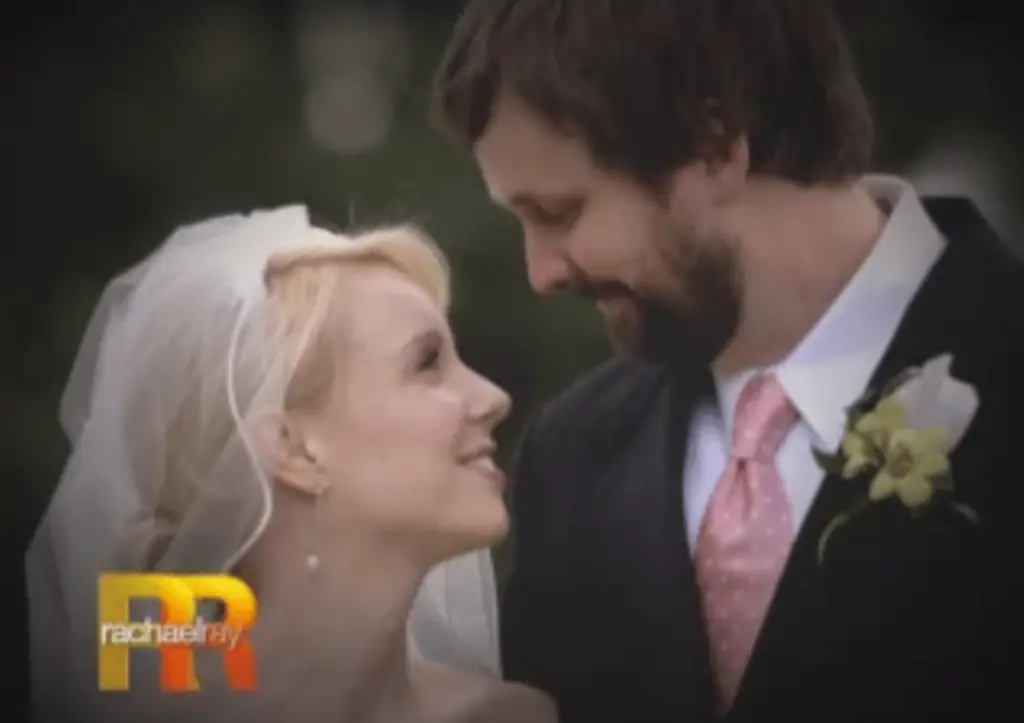 Soon after they got married and wowed to love and to cherish each other forever, they've heard the much-anticipated news that Liz was pregnant. Only the thought of welcoming a bundle of joy in their life made these lovebirds the happiest people on Earth.
But then, things started getting a different turn.
Liz was so excited by the fact she was going to be a mother that she started writing a blog where she would share with her family and friends how she felt during each week of her pregnancy. Everything was going smoothly, until she was put on five weeks of bed rest, three of which she spent at a hospital.
In their blog, Matt explains, "Liz had low amniotic fluid. Baby had her cord around her neck. Baby's heart rate dropped (multiple times). Liz almost delivered (multiple times)."
Despite all the complications, baby Madeline was welcomed into the world. Liz gave birth via cesarean section and according to the doctors she needed to take some rest.
Matt describes the birth to the Rachael Ray Show, saying, "They took Madeline out. They got to show her to Liz for just the briefest of seconds. Because of the c-section they told her she had to stay in bed for around 24 hours."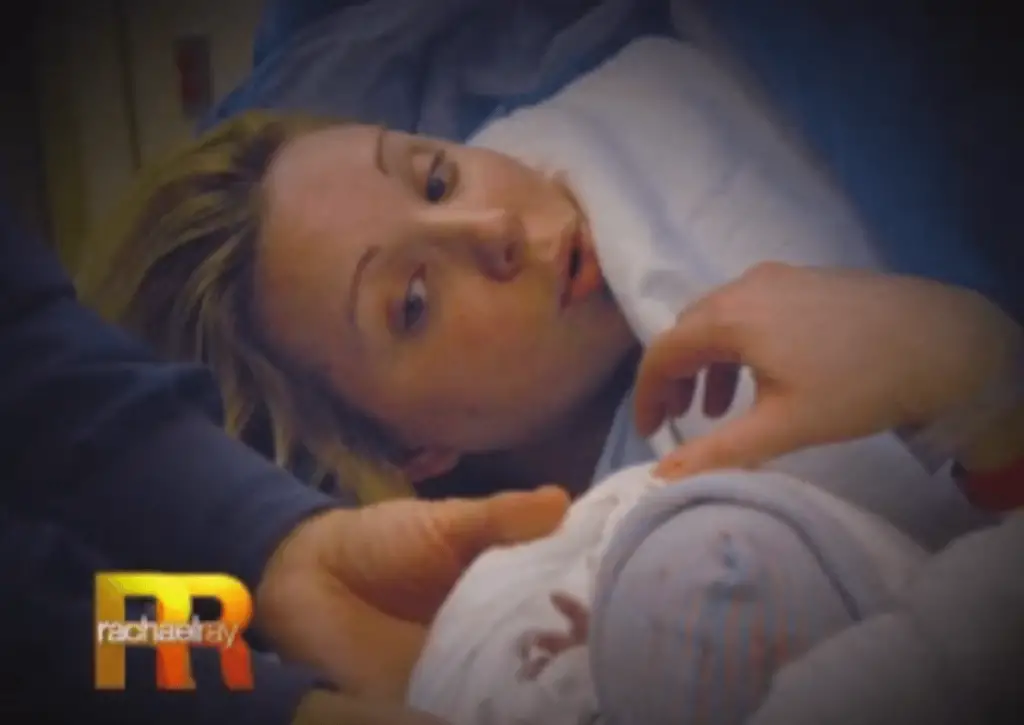 He continues, "The next morning the nurses came in, and they said, "Okay, we're going to take you to go see Madeline." [Liz] was very excited. They got her up and she started to walk around the room a little bit. Then she just said, 'I feel light-headed,' and dropped."
Then, the most devastating thing happened. Liz passed away before she was given the chance to hold her sweet baby in her hands. Official records stated the reason for Liz's death was a massive pulmonary embolism.
Her husband explains to the Rachael Ray Show, "She had a blood clot in her leg that traveled up to her lungs and then blocked both passageways in the lungs. It was so massive, it was pretty much instant."
Matt's world turned upside down. His beloved wife was no longer there. He was constantly wondering if he would make it through life without her by his side. He knew he had to endure the pain he was feeling and be strong for their sweet baby daughter. He was now a single parent and he didn't have it easy.
One day, he logged on Liz's computer and saw her blog. In the next moment he found himself typing and explaining what happened and how he felt. He knew the family would like to know how he was doing and whether he needed help around Madeline.
"I just wanted to give them visual proof that I was succeeding. And that's how it started."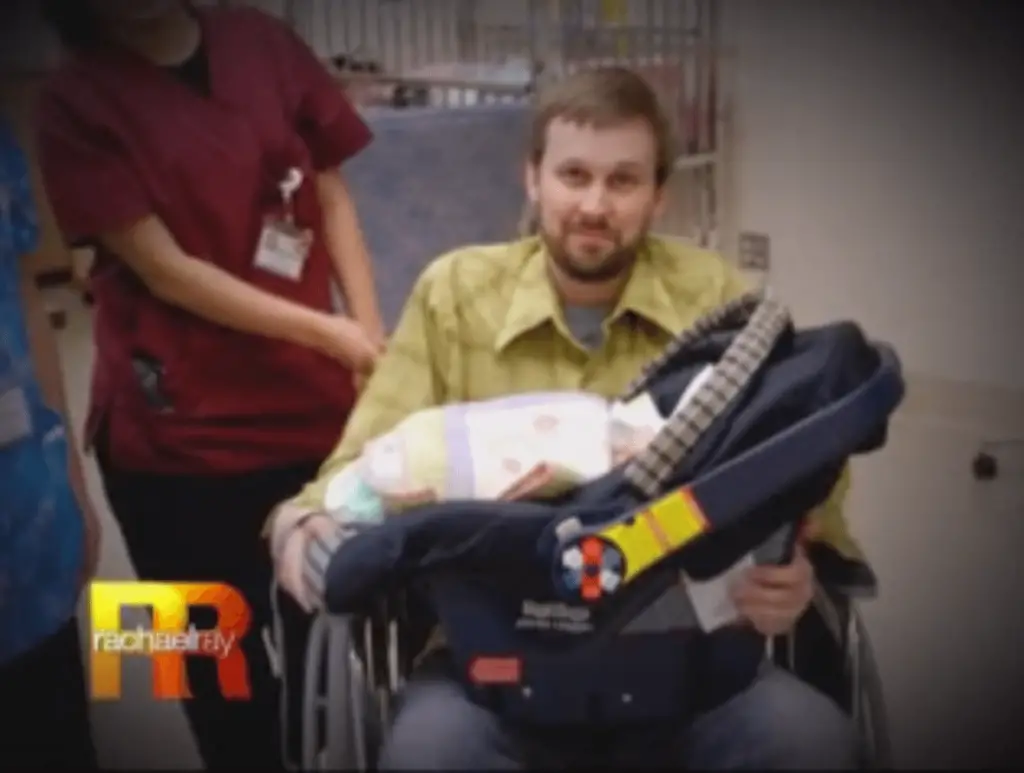 Matt's blog, however, got the attention of other people too and he soon made a network of around 40,000 people who were eagerly waiting for his next writing. Many of the readers offered friendly advice regarding his daughter's upbringing, as well as support.
He tells the Rachael Ray Show, "I never dreamt that people would actually give me advice or that they would help me through this process… It helps me every day."
However, Matt decided to stop updating his readers about his life as his last post was published back in 2014.
But as he said on the show, this all eased his days and all the support he received was of great importance for him. This might be a useful way of coping with the grief.
We really hope he was able to proceed with his life and is now doing fine.
Please SHARE this story with your family and friends on Facebook.
Bored Daddy
Love and Peace