Actress, former model, and climate activist Jane Fonda revealed she has been diagnosed with cancer. The 84-year-old Oscar winner took to Instagram to share with her fans that she had started chemo treatments six months ago and is dealing well.
"So, my dear friends, I have something personal I want to share. I've been diagnosed with non-Hodgkin's Lymphoma and have started chemo treatments," the Grace and Frankie star wrote in her Instagram post. "This is a very treatable cancer," she added, "so I feel very lucky."
She further acknowledged her 'lucky' position because as she said, she realizes she's privileged when it comes to having access to the best doctors and treatments. "I have health insurance and access to the best doctors and treatments. I realize, and it's painful, that I am privileged in this," she wrote.
"Almost every family in America has had to deal with cancer at one time or another and far too many don't have access to the quality health care I am receiving and this is not right," the actress added.
"Cancer is a teacher and I'm paying attention to the lessons it holds for me," she wrote. "One thing it's shown me already is the importance of community. Of growing and deepening one's community so that we are not alone. And the cancer, along with my age – almost 85 – definitely teaches the importance of adapting to new realities."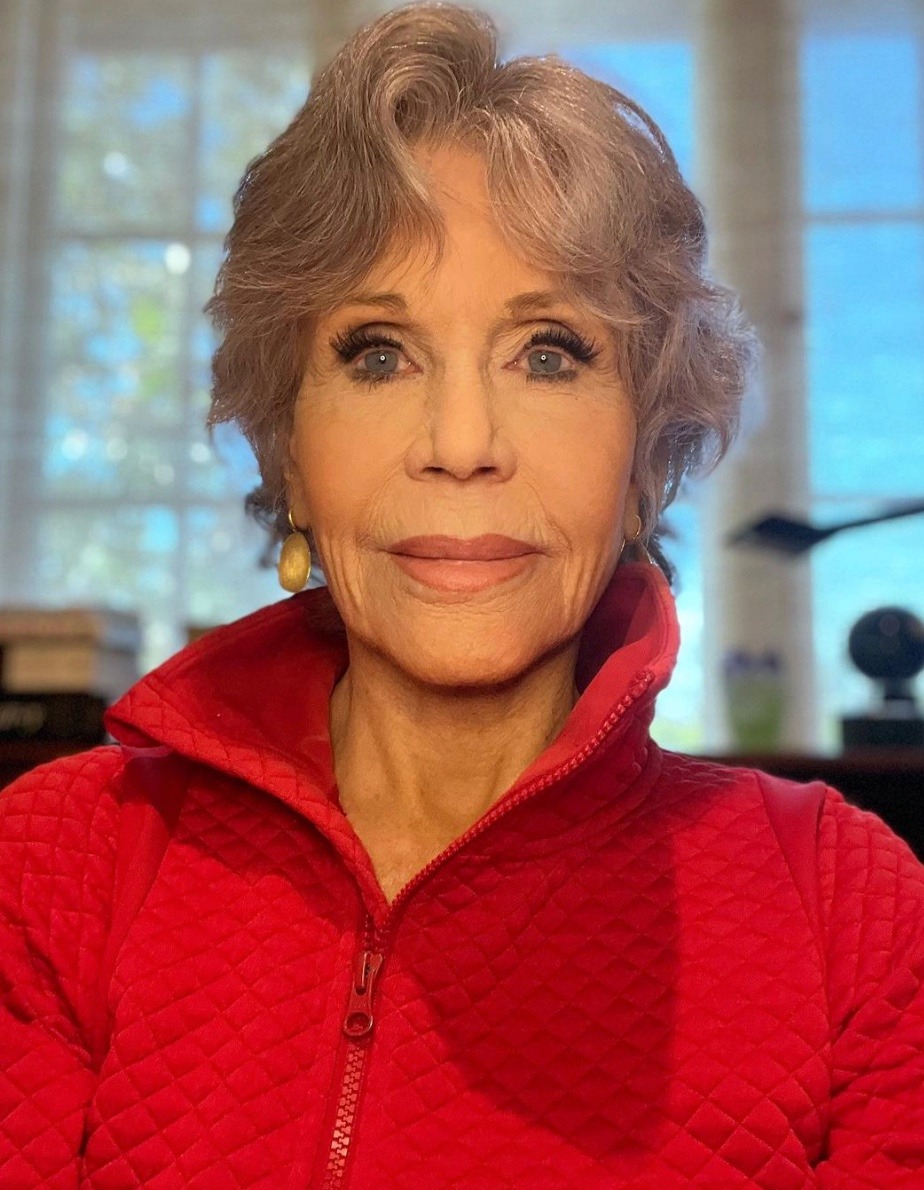 As explained by the Mayo Clinic, "Non-Hodgkin's lymphoma is a type of cancer that begins in your lymphatic system, which is part of the body's germ-fighting immune system. In non-Hodgkin's lymphoma, white blood cells called lymphocytes grow abnormally and can form growths (tumors) throughout the body."
Fellow celebs and friends of Fonda took to social media to share their love and support.
Debra Messing commented: "Sending you healing light, love and strength."
Alyssa Milano wrote, "Wishing you more strength than you need and more love than you can bear. Call me if you need anything. Always here. Always."
Diane Keaton shared her love and admiration, writing, "We love you, Jane. You are my hero. You are a warrior. All of my life I have been in awe of all that you do. I will continue to admire the crusader you have always been and always will be."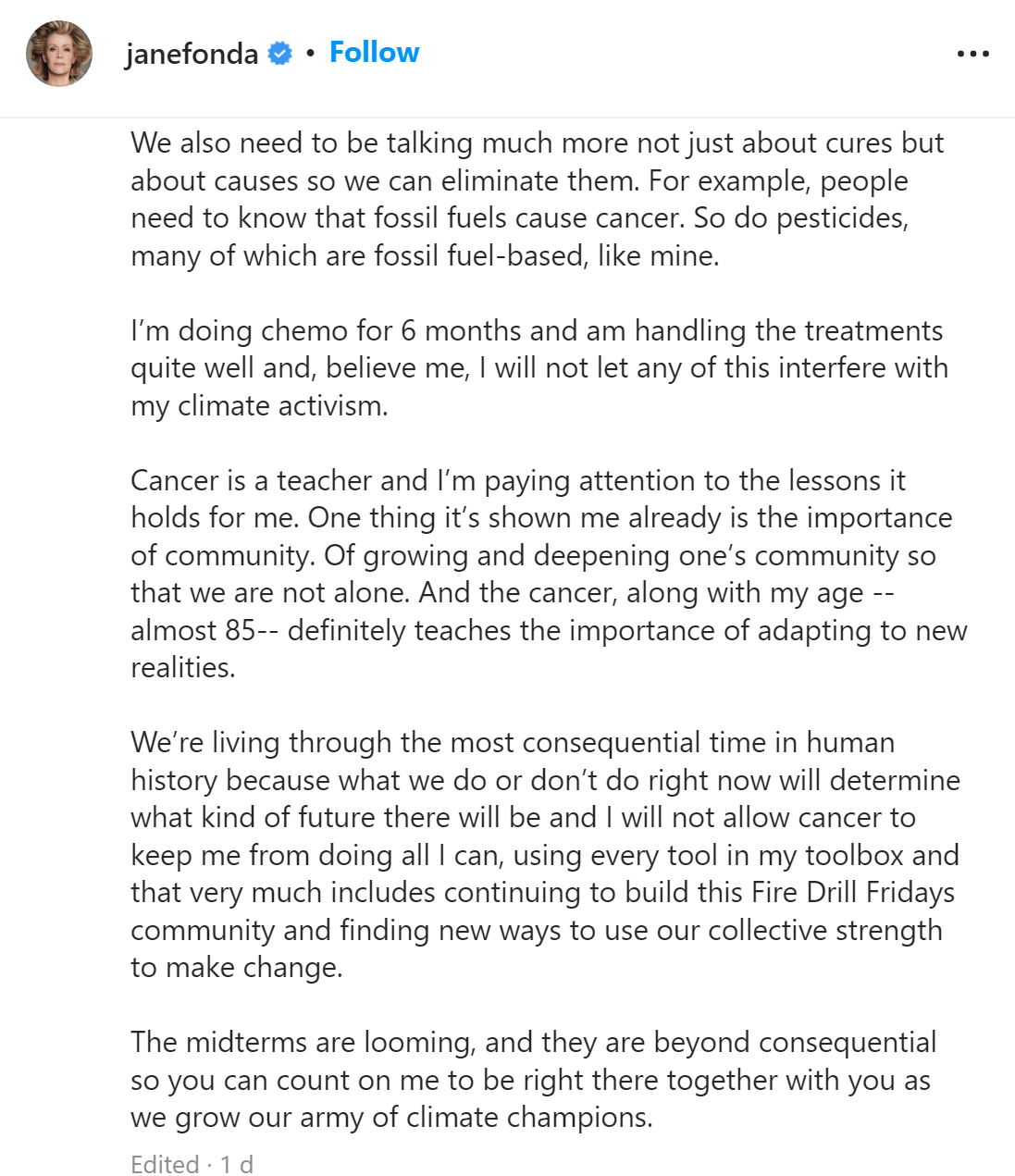 This isn't the first time Fonda to be battling cancer. Back in 2010, she was diagnosed with breast cancer, and in 2018, she had a growth removed from her lips.
We wish Jane Fonda end up a winner and beat cancer again.
Please SHARE this article with your family and friends on Facebook.
Bored Daddy
Love and Peace