Lucky are those who find beauty and happiness in the small things because sometimes all you need in life in order to relax and forget all you worries is a long walk on the beach and dipping your toes in the ocean's water that refreshes the soul.
As for one lady, Enid Marie Weide, this will be the first time in her life to experience that unique feeling of calmness that the blend of sand and water creates. In her 90 years, she has never visited the beach. But that was all about to change, because Enid's daughter knew she had to feel the waves crashing at her feet, and the wet sand squishing between her toes.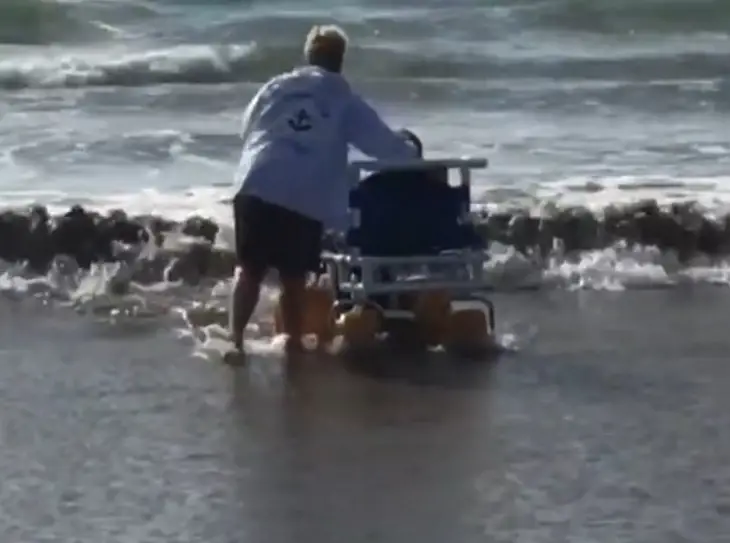 Nobody knows how this loving lady never made it to the beach. But, everyone knew that it would be pity for someone who witnessed so many important things during their lifetime, such as the WWII and the moon landing, not to witness the joy of spending a day at the seaside.
Enid's life now consists of constantly switching places from California to New Jersey, and vice versa, because that's where her two daughters who take care of her live, after Enid's husband passed away 4 years ago.
Jeanne, one of the daughters, told StoryTrender:
"Mom was initially confused as to why someone was bringing round a wheelchair, after all, she knew we already had a wheelchair. The reality soon kicked in that she was actually going down to the beach, to put her toes in the water and she was so excited."
Enid couldn't believe that she was going to get to play in the sandbox for reals!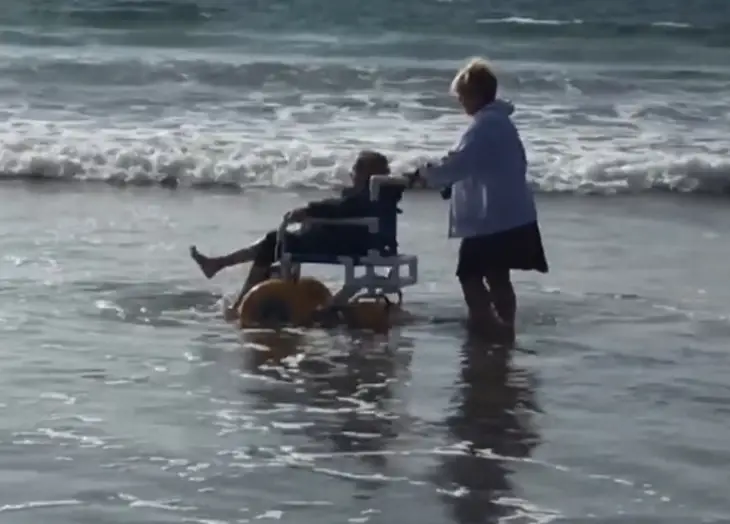 In order to get across the sand and get to the ocean, Enid's daughters bought a special wheelchair, for their mother is not as mobile as she used to be. The moment Enid felt the water touching her feet, she simply couldn't hold her tears back. This day in Ensenada, Baja, California, is a day she will never forget.
"It was overwhelming to be able to give this gift to her, I thought she would be happy but I was not prepared for how happy this simple act of kindness from friends, family and neighbors would make her feel."
She was beyond excited to experience the beach for the first time, and it's a proof that we are never too old to embark on new adventures.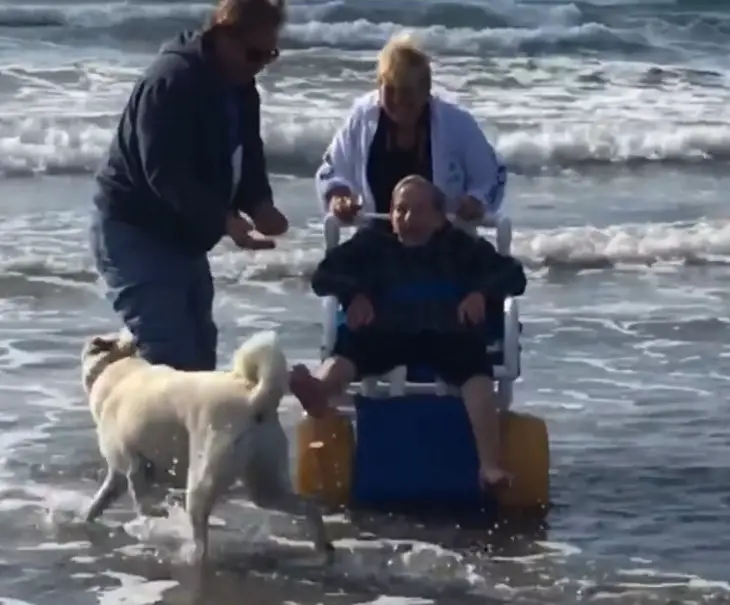 She is definitely having the time of her life, and we are so happy to see satisfaction on her face. Her daughters make sure she enjoys the day to the fullest by twirling her around in the water.
She felt like a kid who gets his favorite toy from the store. And yes, this experience made her feel young and filled her heart with pleasure. Not only because she got to see the ocean for the first time, but because she shared this precious moments with her family.
Now she only has one more wish, and that's when she dies, hers and her husband ashes to be mixed and scattered into the deep blue ocean.
Watch the video below.