A family of dogs was abandoned at the parking lot of the North Side Baptist Church in Abilene, Texas. The poor mother and her nine babies were scared and confused. The blue bin in which the little ones were placed was right beside them.
The sad sight caught the attention of a passerby who was kind enough to share a photo of the dogs on the social media asking for someone to step in and help.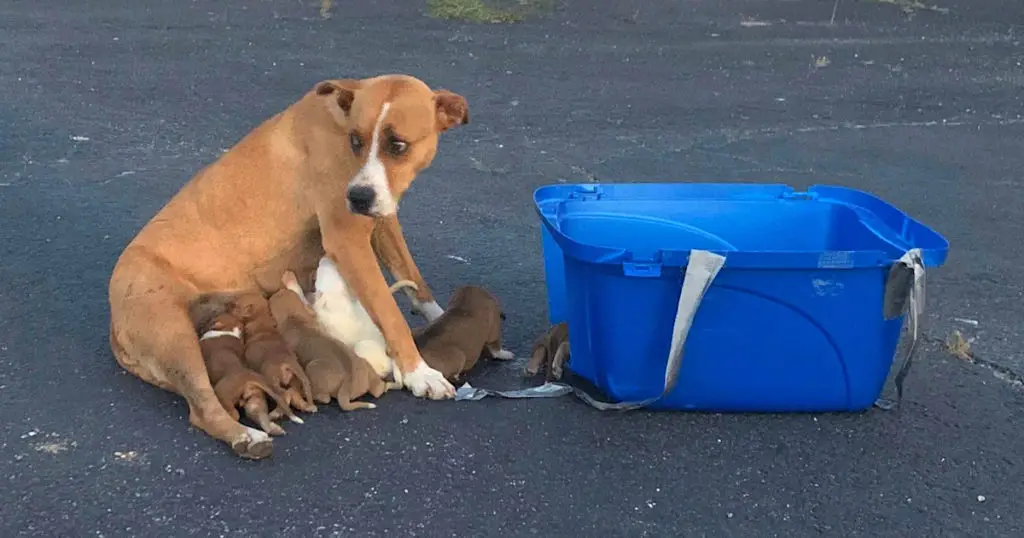 The photo was soon re-shared by many. Among those who have seen it was Misty Boerger from Paw Angel Animal Rescue. She and the rest of the rescuers knew they had to do something for the family in need of help so they took the Boxer mommy and her bundles of joy at their shelter.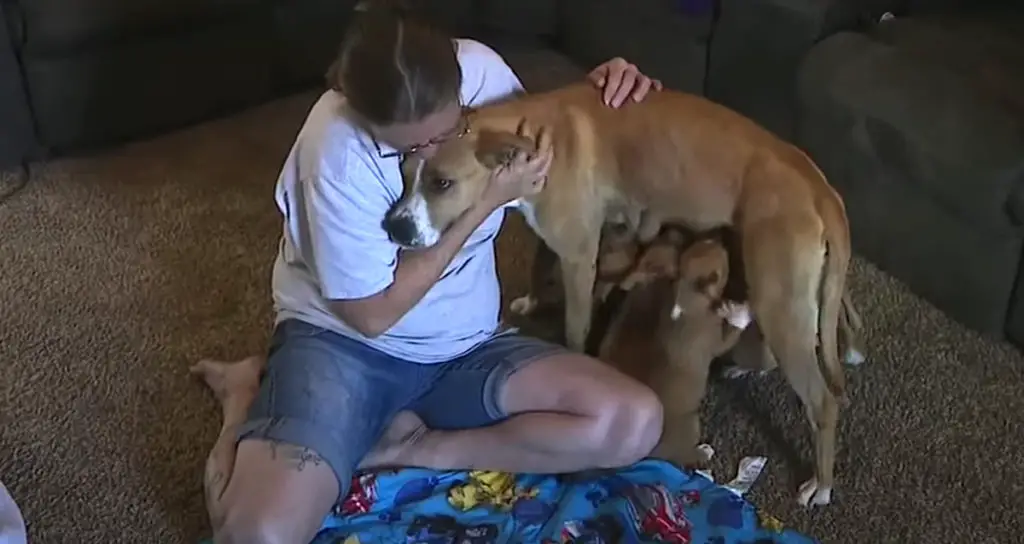 The two-week-old puppies wouldn't leave their mommy's side even while vets treated her open injuries and wounds. While still at the shelter, one of the puppies died, and Dory, the mother, and the rest of her puppies were taken to a foster family. Although they love it there because they get to spend their days by each others' side, they will soon be put up for adoption.