Some people are born to party and to have fun, and nothing could ever stop them enjoy their life, not even their age. This lovely 84-year-old lady that brought a huge smile on our faces teaches us that we should always be who we are, no matter what other people say.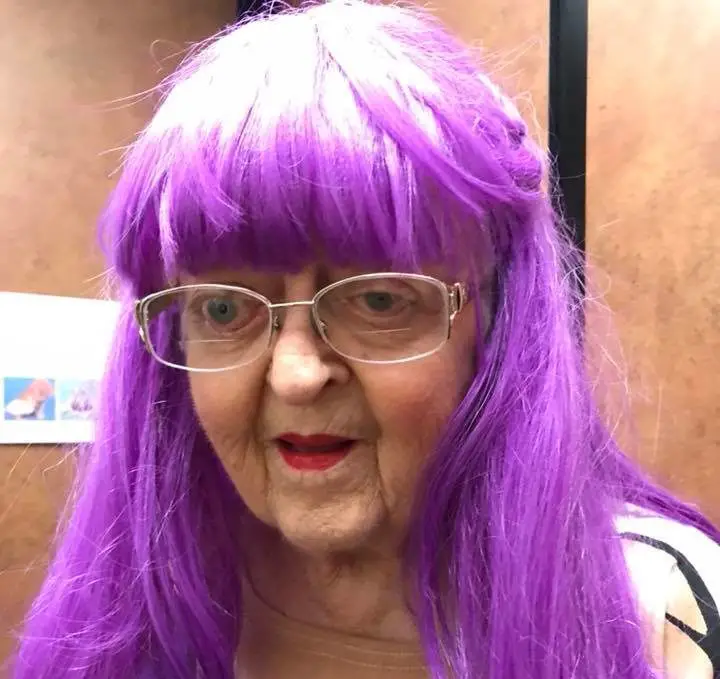 It was party time at her retirement home and she knew she had to stand out by wearing the fanciest Halloween costume there was. So, she didn't waste any time before she searched for something unique that she could nail.
And guess what, she found exactly what she was looking for. A long dress that made her look like she was wearing a revealing bikini.
Once her dress was there, she couldn't wait to try it. The illusion was spot on and she was eager to see the reaction of the rest of the residents.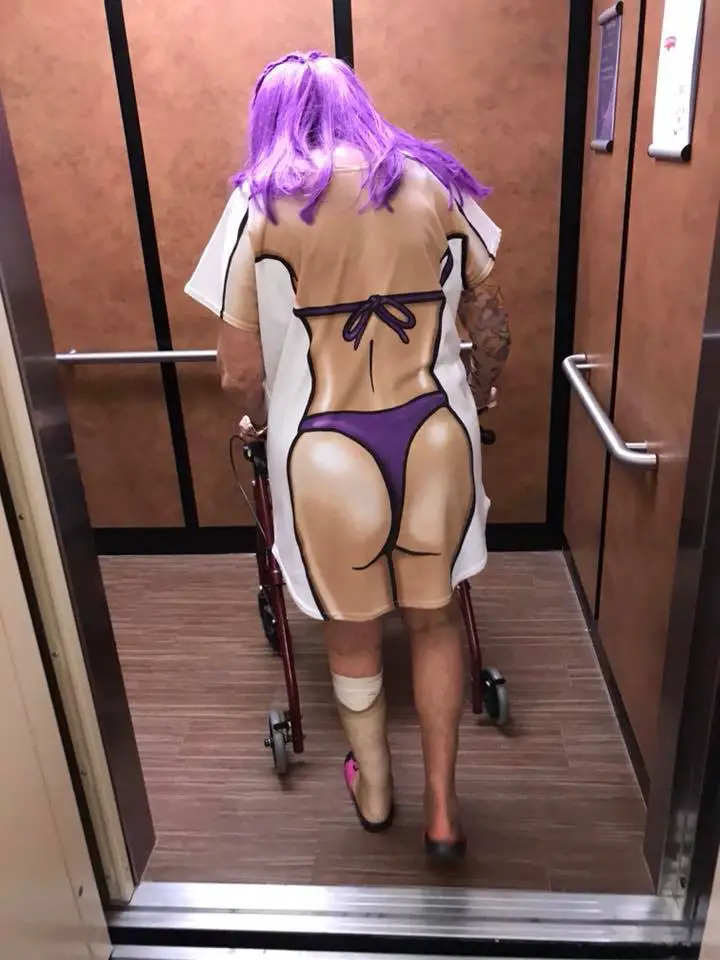 This incredible lady with a great sense of humor added to her already distinctive appearance by wearing a purple wig.
She then made her way to the room where everyone else was using her walker. Of course, it goes without saying that many heads were turned. Her friends loved her costume and they showed it by giving her a round of applause for creativity.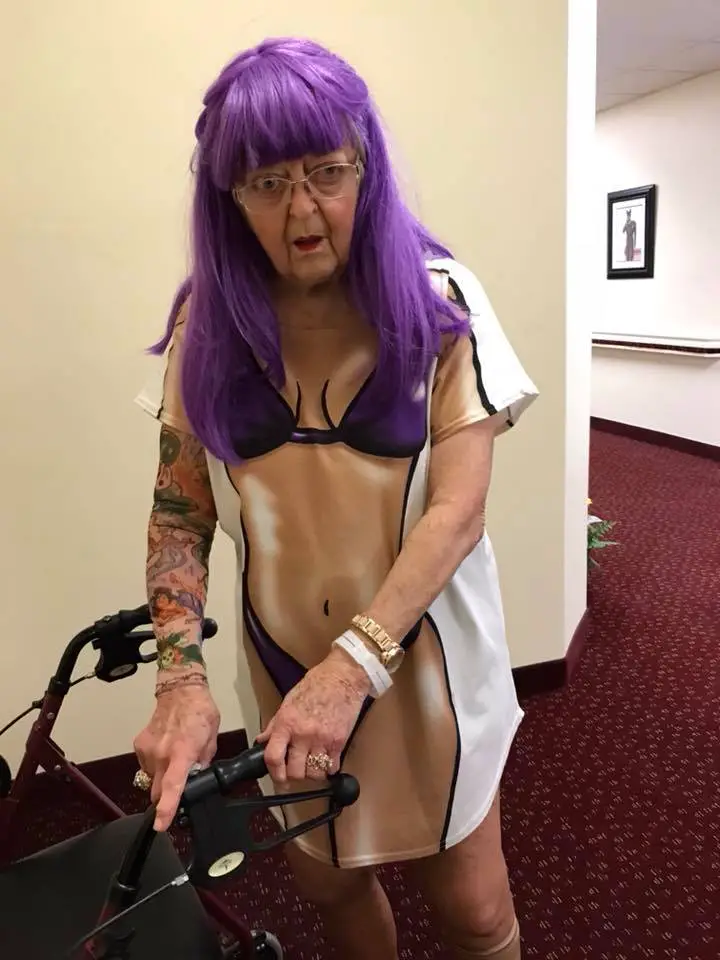 However, thanks to the lady's daughter, Staci Clemmer, the amazement her mom brought at the residents could be seen at other people too after the video of the Halloween party was shared online.
More than 14 million people have seen this lady's creativity, and the comments were positive. They said she rocked the outfit and looked beyond cute.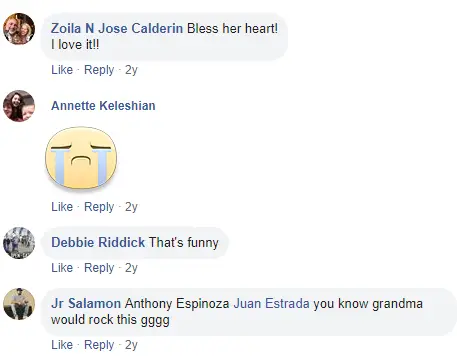 We are sure this lovely lady has always known how to find the good at everything because she resembles as though she dances through life. She doesn't let her age define her happiness, instead, she lets her vibrant personality shine. And that's awesome, because that way she doesn't only have fun herself, but makes the lives of those around her a bit more cheerful.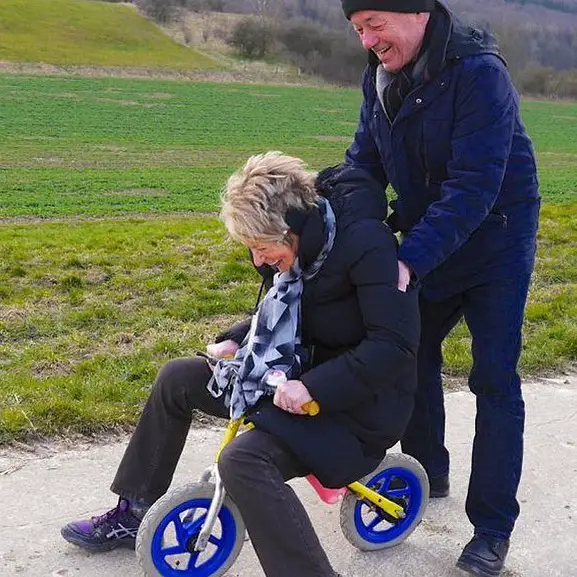 Don't ever let you age frighten you. You can always remain young in heart and keep your spirit alive. And if you think that's not possible, watch this lovely video again.