David Lidstone, known as 'River Dave,' ended up in jail on July 15 and now his life story is going viral. Namely, this man has been living in a cabin placed in the woods of New Hampshire for over 27 years. There, on a tiny part of the 73 acres of land, he created his own little heaven, with a small garden where he grows his own fruits and vegetables, and has his chickens.
Now, the land's owner, 86-year-old Leonard Giles, has reported Lidstone of squatting, although he only learned he was living there back in 2015.
Sadly, while in jail, Lidstone's cabin had caught on fire, and the veteran and a father-of-four was told his place was destroyed. The blaze is currently investigated by authorities, as reported by the New Hampshire State Fire Marshal's Office.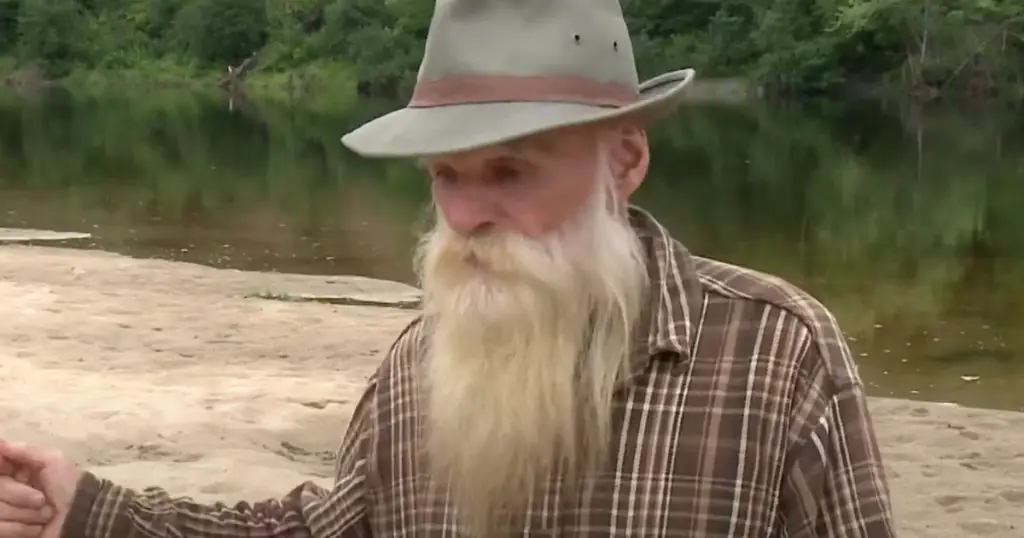 River Dave was told he would be able to get out of jail in three terms. He either agrees to leave, the land's owner knock down his cabin, or 30 days pass without any action. Now that his cabin is no longer there, judge ruled he can be released.
One thing is certain, Lidstone isn't planning on leaving the place he called home for the last three decades. "I will sit here until I rot, or I will go home," he said, as per AP News.
Most of his belongings had been taken out of the cabin before the mysterious fire took place and no animals were spotted nearby, neither leaving nor deceased.
Fire has destroyed a small, solar-powered cabin in the woods of New Hampshire where 81-year-old David Lidstone has lived – off the grid – for nearly three decades. Lidstone was jailed last month, accused of squatting. https://t.co/v5OMcObg69

— The Associated Press (@AP) August 5, 2021
As his story went viral, a huge number of people offered their land and cabins for him to live in.
At the same time, a petition for him to get back to his old place has been organized and over 6250 people have signed it so far. "He is a veteran, a local legend, a homesteader and most importantly human being," petition organizer Tyler Groves wrote.
"I'd like to petition for Dave to spend his years on the land. He's always willing to help anyone coming down the river and he always has fresh produce or eggs for the campers.
"He shouldn't owe anybody anything. The property he's on has a verbal agreement that he could stay there for the remainder of his life but however there is no proof of it how ever he's been on the piece of land for over two decades with no harm to anyone."
Hours after the latest court hearing, Canterbury fire crews are responding to a fire at the property at the center of a dispute between David Lidstone, better known as "River Dave," and a Vermont landowner. https://t.co/Q8VsIMXqyL via @MonicaWMUR

— WMUR TV (@WMUR9) August 4, 2021
Lidstone's estranged brother, Vincent, said: "What they're doing to him isn't right for anybody, whether he's my brother or anybody's brother. He's 81 years old. Leave him alone."
Jodie Gedeon, a kayaker and and one of Lidstone's friends added "He's just a really, really, big caring guy, and just chooses to live off the grid… it really is about humanity, it really is about compassion, empathy… he's not hurting anybody."
During all those years, Lidstone has been living peacefully, and to take his home from him at this age is so unfair. We hope he will find a way to build his cabin there again.