Life can be unfair sometimes, but as time passes by, we realize that things do get better and we learn to live with everything that comes along the way.
The story of 7-year-old Deyvion from Missouri is both extremely sad and happy at the same time. When he was still a baby, this brave young boy suffered horrific injuries after a fire started in the apartment where he was sleeping.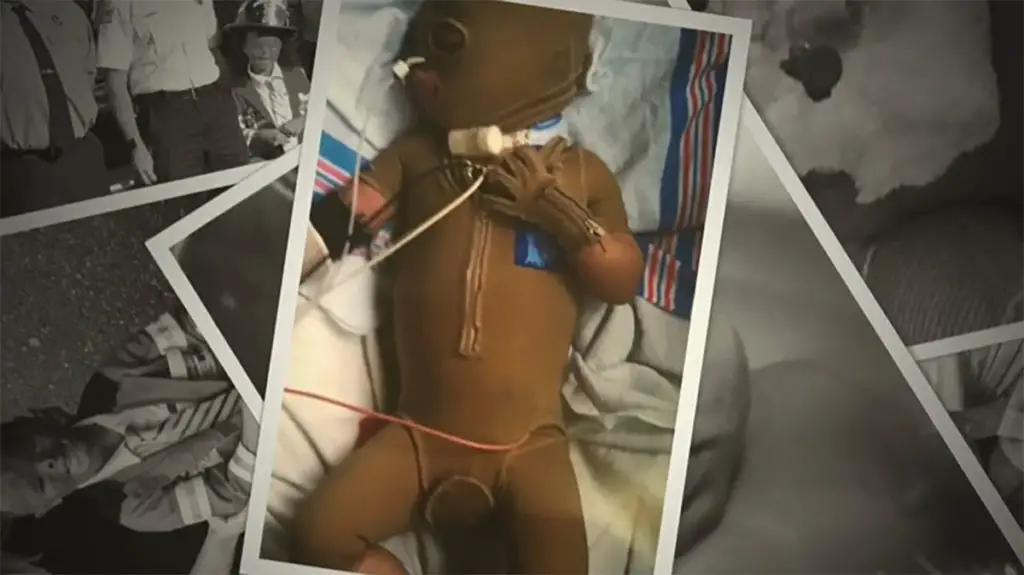 Sadly, he spent a very long time at a special burns unit where doctors struggled to save his life. The worst of all was that Deyvion had to go through the ordeal all by himself, with no one of his loved ones by his side. All he had was the doctors who were determined to give him a second chance.
After 2,545 days on his own, Deyvion finally became a part of a family that he could call his own. A single mom of two named Beth Plunkett fostered him for two years before she finally adopted him just recently.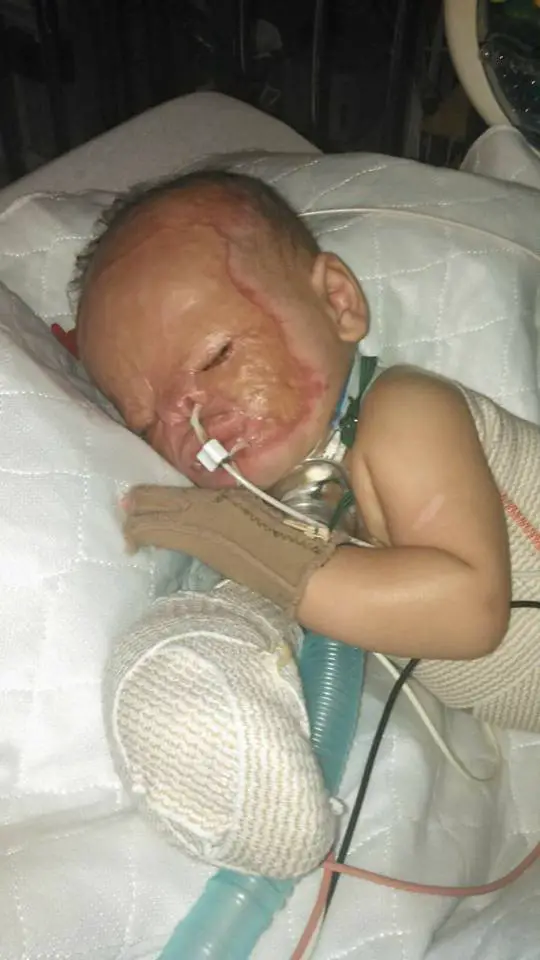 Sweet Deyvion loves his mom and his siblings so very much and is very happy around them.
Speaking of how special he is to her, his mom Beth told WGN9 News: "I thought he was a beautiful little boy, and I fell in love with him very quickly. I feel everybody says, 'Oh, he's so lucky to have you and what you're doing,' but I'm, I'm just as equally lucky to have him."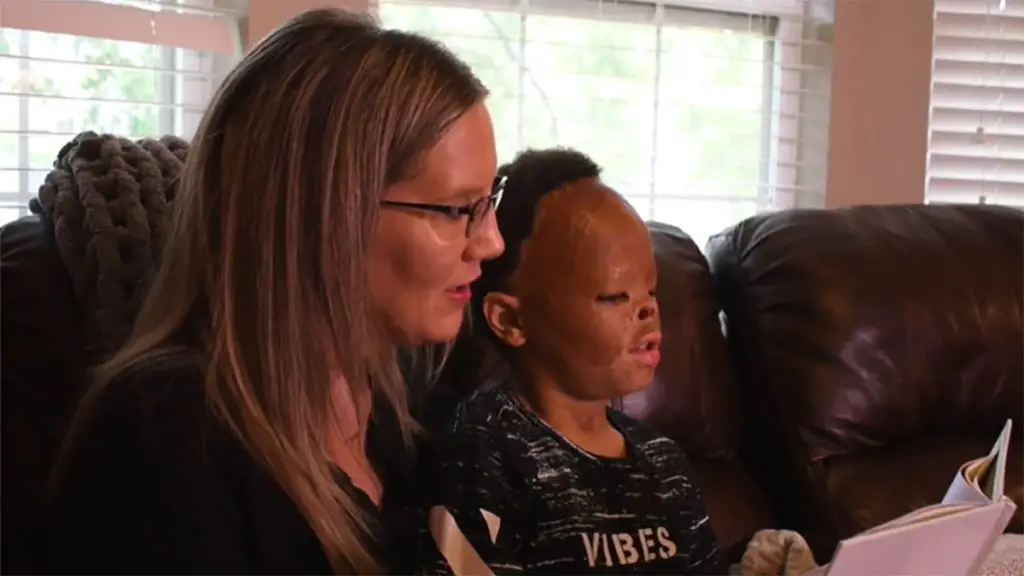 The day when Deyvion became Beth's legal son was a very special one because he got to share his joy with the firefighters from the South Metro Fire Department in Raymore who saved his life back in 2013. They even gave him a special jacket and a hat made just for him and drove him and his mom to the court in one of their firetrucks.
"I want him to be, most importantly, just happy," Beth said. "And I want him to always feel loved and to just … to have goals and like, reach them and just do amazing, amazing things. And I know, I know he will … God definitely has an awesome plan for him."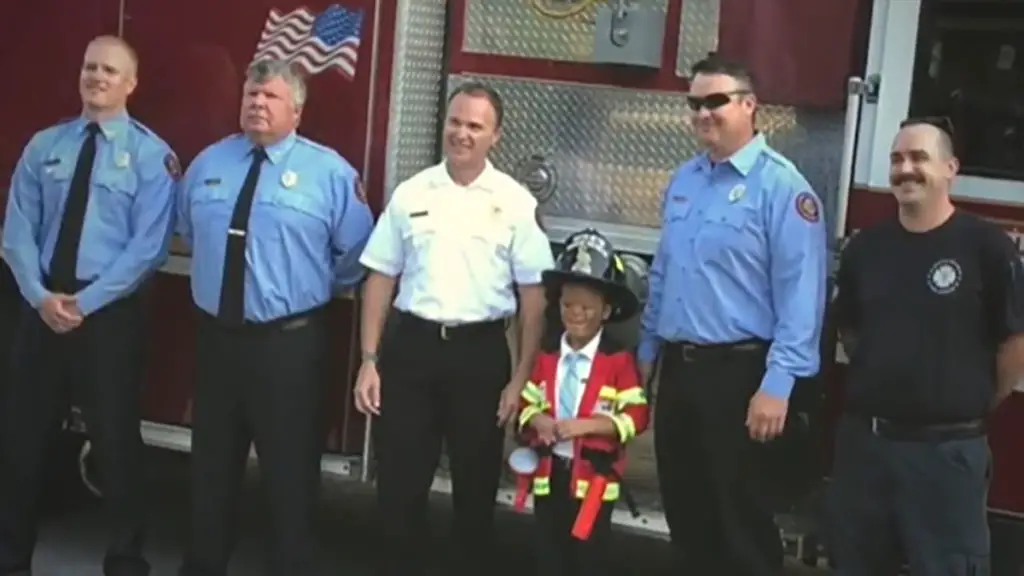 We are very happy for Deyvion and his new life. He truly is a brave young man.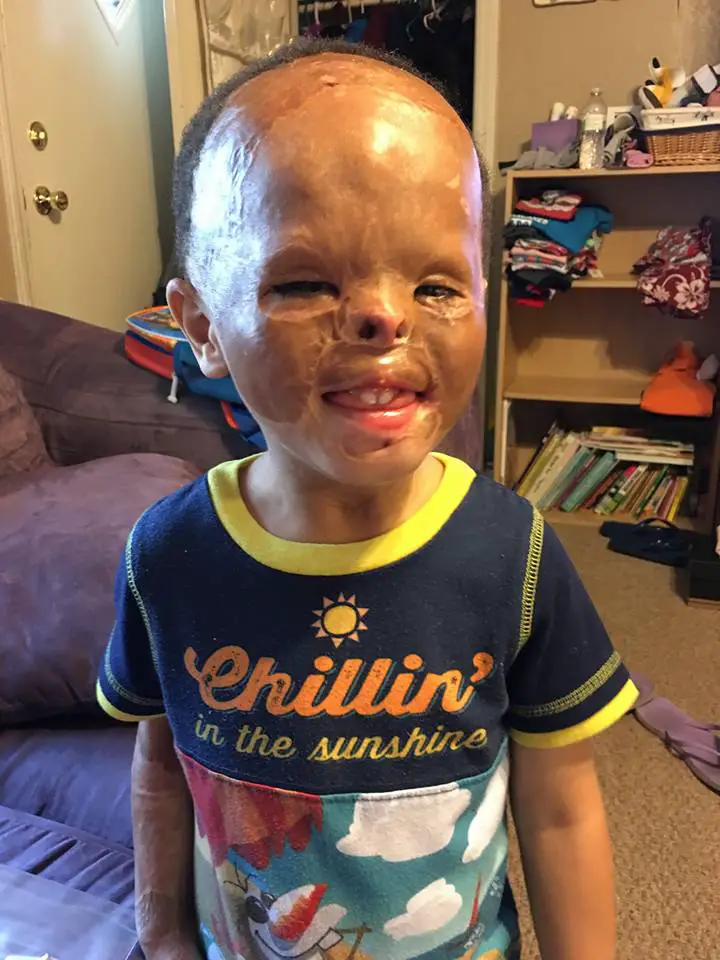 Please SHARE this story with your family and friends on Facebook.
Bored Daddy
Love and Peace