Children should be taught basic life skills from very early age, both by their parents and their teachers. 6-year-old Madalyn Karlborn learned a lot about fire safety at school recently. Well, she knew many things from before as well, knowing her dad has been a firefighter for 17 years. Thanks to all that, she managed to save her family from the fire that caught their house recently.
It was around 2 a.m. when this sweet little girl felt burning sensation in her eyes and her throat. She knew the feeling was out of the ordinary and the moment she noticed the smoke detector alarm going off, she rushed to alarm her mom and dad who were sound asleep downstairs.
The second floor was already filled with smoke when Madalyn went down. She started yelling, "fire, fire," in hopes to wake her sleeping parents up.
Thankfully, her dad James Karlborn heard her screams. Speaking to Inside Edition, he said, "I heard my daughter screaming 'there's a fire, there's a fire,' so I jumped out of bed and realized there was smoke all around."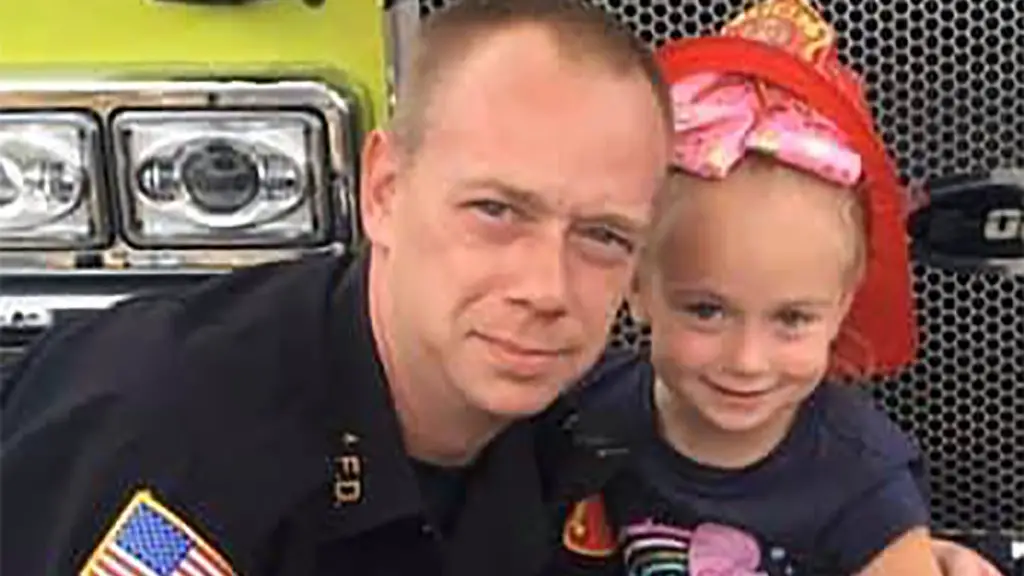 The whole family was out very quickly, just moments before the whole place got caught by the flames. They were lucky Madalyn acted quickly, otherwise, no one knows what would have happened. Besides her mom and dad, this quick-thinking girl saved her 2-year-old brother's life, too.
They lost their house and all their belongings, but they are happy to be alive and are very proud of Madalyn. "She's my angel, she makes me so proud every day," her mom said.
Check the whole story out in the video below.
Please SHARE this story with your family and friends on Facebook.
Bored Daddy
Love and Peace