Getting adopted and finding a forever family is a magical moment all by itself, but when there are Disney princesses to sprinkle some extra pixie dust, the milestone gets even better.
Everyone at the Grand Rapids, Michigan, courtroom was stunned when they saw seven princesses and Prince Charming entering the place last week to support five-year-old princess-loving girl, Danielle, as her adoption by Jim and Sarah Koning became final.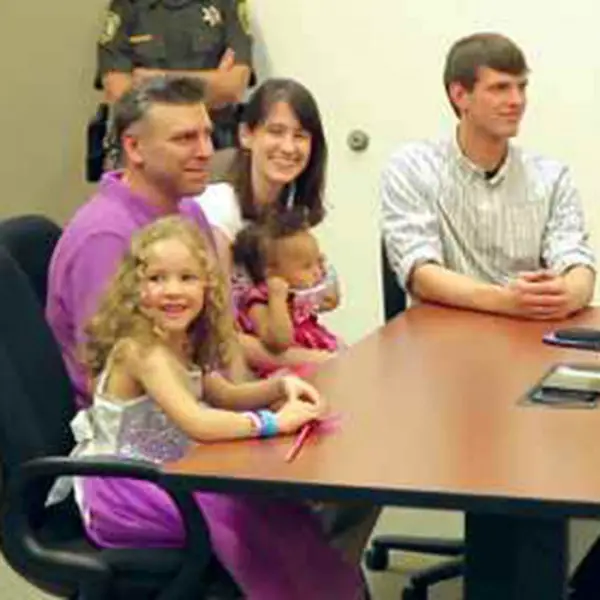 The hearing was definitely fit for a princess, as caseworkers became fairy godmothers with wands and tiaras. Even the judge played along, donning a princess-themed outfit under her robe to mark the occasion.
The family was happy to reach the end of the "long road" to adoption, mom Sarah Koning said, and the princess surprise for Danielle made the day even more special.
"It was something we had been waiting for a long time, so it was just an awesome day to begin with, but it made it extra special," Koning told TODAY. "Having the princesses there made it even more memorable for her and something she can hold with her for the rest of her life, and know that we love her and she's in the right place."
During the hearing, the princesses wished Danielle well in her new forever family and celebrated the adoption.
"It was a long road because of the contested adoption," she said.
But the Konings' day finally arrived, and the idea for the princess theme originated with Kristina Grey, a foster care case manager at the Samaritas organization, who worked with Danielle.
Grey said she knew Danielle was nervous about her future. "She had been anxious about permanence," she said. "She wanted to know where she belonged."
"I knew right then and there I had to make her adoption day memorable for her," Grey added.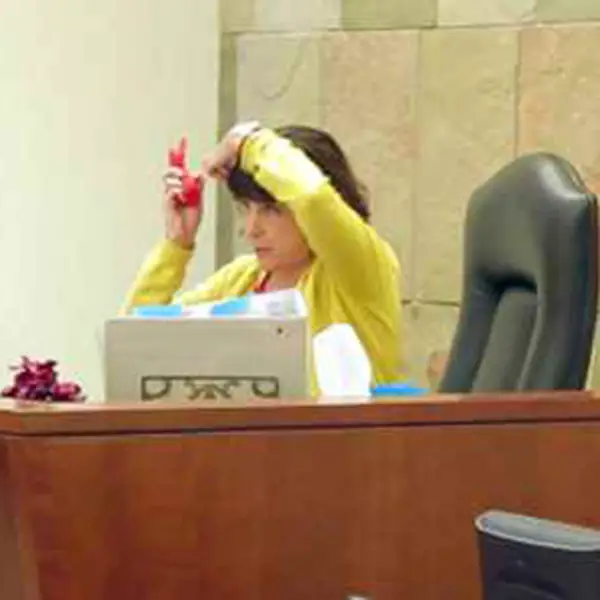 Watch all of it unfold in the video below:
Koning is thankful for such an unforgettable day.
"I was just blown away," she said. "It was amazing to see it happen and just how memorable it will be for Danielle."
"We just feel blessed," Koning added, "to be able to have these two girls and raise them and teach them and love them."
If this doesn't bring a smile to your face or warm your heart, I'm not sure what can. Please share to spread the joy and show that there are indeed good people out there.
Peace and Love
Bored Daddy