Dwarfism can be a result of either genetics or a number of medical conditions. People with dwarfism have short stature and the average height of those who have this condition is 4 feet. Besides this, dwarfism can also be characterized with average-size torso and very short limbs, especially in the upper halves of arms and legs, limited elbow mobility, disproportionately large head, prominent forehead, flattened bridge of the nose, and more.
The thing is that people with dwarfism are no different than those who don't share this condition. They function on their own and their restricted growth doesn't affect their intelligence. In fact, they lead fulfilling lives.
However, their appearance can sometimes be a reason for stares on the streets, and that's something that can easily affect their self-confidence.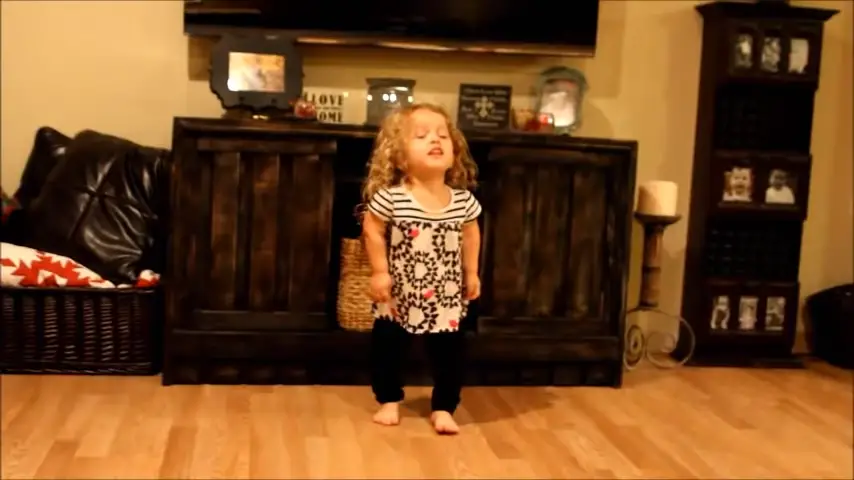 Rilee is a 5-year-old girl with dwarfism who is doing something incredibly beautiful to fight the stereotypes about her looks. How she does it? By dancing.
For the Dwarfism Awareness Month, October, Rilee's parents posted a video of her moving to the rhythm of Taylor Swift's popular hit single "Shake It Off." Needless to say, she does it in a perfect manner and gathers the attention of many.
There are also mean comments coming from the mouths of mean people about this cute girl. We, however, believe she's doing an awesome job trying to raise awareness.
You can take a look at her lovely performance in the video below. Please share it with your friends to help Rilee achieve her goal and have people informed about dwarfism.