In life, we may often fail in accomplishing our goals in the first try, but what is important is to understand that we should never quit pursuing our dreams, no matter what it takes. And yes, asking for help along the way isn't something we should be embarrassed of because the reality is that everyone needs a little push and a helping hand every now and then. 
Phoenix is a 5-year-old boy from Orlando, Florida who is a perfect example of what love, encouragement, and words of praise may do. 
He is taking karate lessons at the Bobby Dixon's American Martial Arts Academy and recently, he and his friends were taking a challenge of breaking a wooden board. However, where his classmates did it on their first go, Phoenix failed.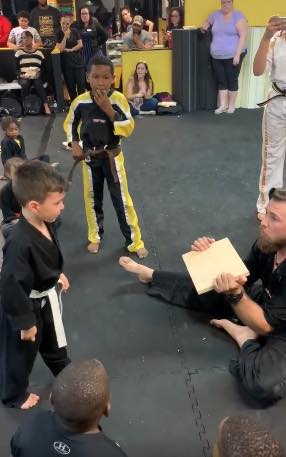 What he did was get up and try again. But he failed the second time, too. It looked like it was a challenging task for sweet Phoenix to accomplish, but according to his mother Claudia Swinger, he wasn't about to quit trying anytime soon.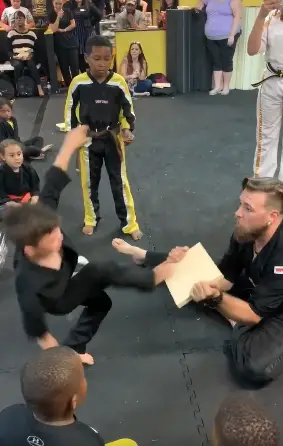 After some time, however, Phoenix felt like it was too much for him and burst in tears. He felt embarrassed because he was the only one who couldn't break that wooden board.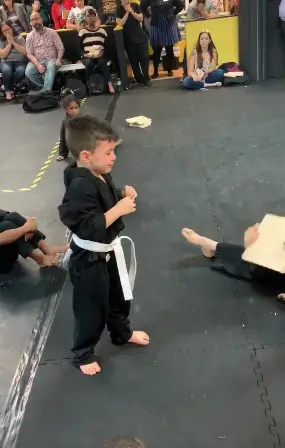 Seeing him struggle, his peers decided to cheer him up and encourage him to give it a couple more tries. Claudia captured the moment the kids cheer her son's name as one. This made Phoenix go for it again, this time more determined than ever to break that board that caused him so much trouble.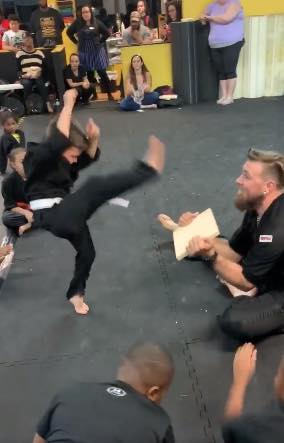 This time, he did it on the second try. He managed to complete the task all thanks to his friends' support.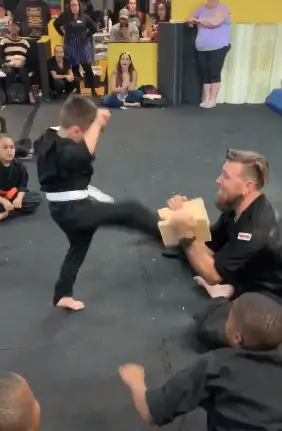 It was a day to remember not only for Phoenix who learned a valuable lesson, but for the rest of the kids too. They knew that offering a helping hand to someone in need and a bit encouragement may lead to success.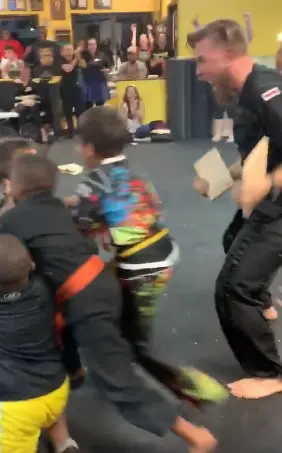 Phoenix got a bunch of hugs and everyone knew he was the winner of the event, not because of his kicks, but because he never gave up trying. 
Claudia shared the video, writing: "My boy learned one of the most important lessons in his life today! NEVER EVER GIVE UP!"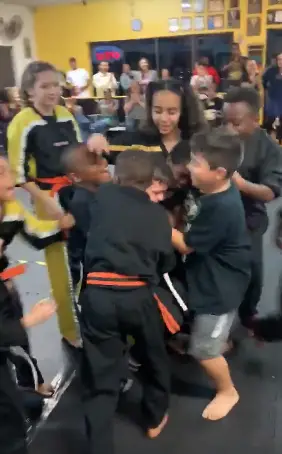 The confidence boost Phoenix got from those around him was all he needed to complete the task that seemed like an impossible mission at the beginning.
It's amazing how kids so young can be so compassionate. We are sure they will grow into great human beings and valuable members of the community.