Whereas some people dream of huge houses and mansions, others find peace in rather small places. I believe that for a place to be called home it doesn't necessarily be spacious, all it needs is to be cozy and provide comfort and peace.
Harrison Marshall is a 28-year-old man who used to work in the States and Africa before he decided to settle down in his homeland, England. However, it was long after he realized that affording a home in London was something out of his reach as the prices of the properties are extremely high.
After giving it a lot of thought, Marshall found a way to reside at the country's capital without paying a fortune for it.
He came with the most brilliant idea, and we have to admit it that we love it.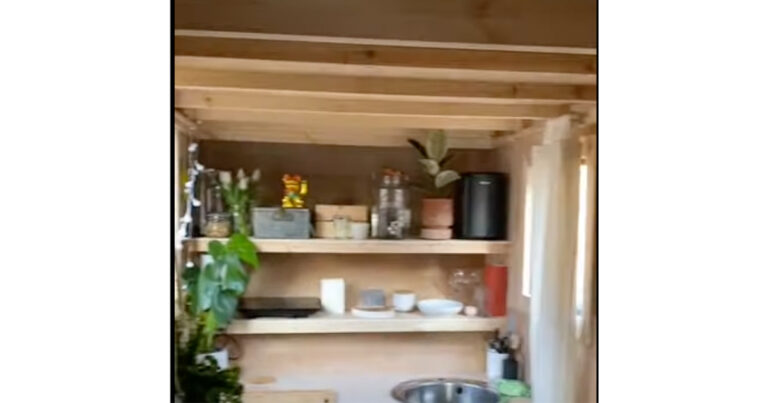 Being the head of a small architecture company called CAUKIN Studio, Marshall's work consisted of designing buildings by reducing the environmental impact construction has on the planet, so this wasn't the first time for him to think out of the box.
What this man did was turn a dumpster, which he found at $62-a-month, into a home. The dumpster is placed in Southwark, London.
If you wonder what's inside, we'll be glad to share that with you. The dumpster-turned-home boasts a portable mini fridge, a small sink and a cooktop, and a mezzanine-style bed above built-in storage space for clothes among the rest.
As it doesn't have space for a shower, Marshall uses his local gym to take showers and he does he laundry at a laundromat.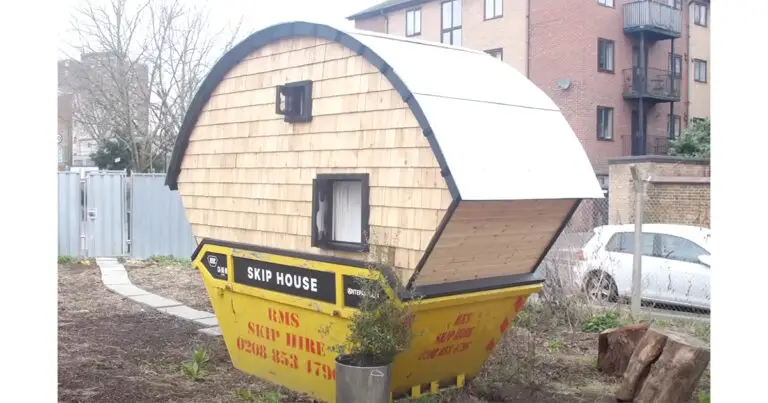 Marshall uses the social media to provide inside of his daily living routines with his followers. He paid around $5,000 for his tiny space, which sounds like a great deal having in mind that a one-bed flat on the same road costs $2,100-per-month.
"Building supplies including timber, insulation and fixings [cost] $4,620 (£3,660) [and] interior furnishing, including storage and foam mattress [cost] $380 (£300)," the architect told CNBC.
He continued: "With its ups and downs, I've turned my living situation into an art piece.
"It shines light on the absurdity of London's housing crisis in a way that makes people smile and think.
"[…] I don't recommend replicating it. I hope that I can move out soon, but I certainly won't be swapping it for no savings and a small, damp room."
If you want to take a closer look of this tiny home go to the video below.
Would you ever consider living in a dumpster yoursef?
Please SHARE this article with your family and friends on Facebook.
Bored Daddy
Love and Peace