For many years, Bruce Willis and Demi Moore were considered one of the most famous and most powerful Hollywood couples.
They first met on the premiere of Stakeout, which Moore attended with her then-fiancé Emilio Estevez. However, the connection they felt was instant, and soon after, they started dating. In her memoir, Inside Out, Moore wrote of that serendipitous encounter. "I'd never encountered treatment like this before," she confessed. "Bruce was so gallant- in his own boisterous way, a real gentleman. When I said it was time for me to go home, he offered to walk me to my car. He was so eager about it- Like a little boy who didn't want to miss the ice-cream truck. When he asked for my number, I felt a wave of schoolgirl flutters."
The couple has three daughters together, Rumer, Scout, and Tallulah.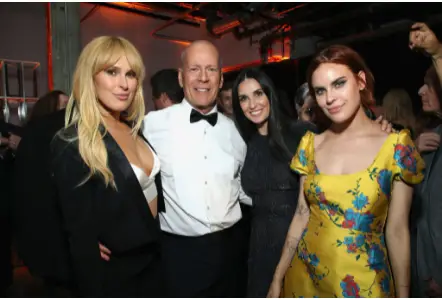 Moore and Willis weren't meant to stay together for life, at least as a couple. In 1989, they announced they were splitting and their divorce was finalized in 2000.
Calling their marriage quits didn't mean the two would go into war against each other. On the contrary, they remained very close not only for the sake of their daughters but for themselves too.
Even today, they spend plenty of time together as a family.
After the divorce, Willis spoke to Rolling Stones, and admitted he didn't know what went wrong between him and Moore.
"I still love Demi. We're very close," he revealed. "We have three children whom we will continue to raise together, and we're probably as close now as we ever were. We realize we have a lifelong commitment to our kids.
"Our friendship continues. The institution has been set aside … It's difficult to live your life and marriage under a magnifying glass, which is what happens to movie star couples."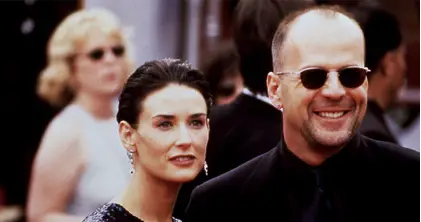 In her book, Moore wrote, "It's a funny thing to say, but I'm very proud of our divorce," adding that Willis was afraid things would turn ugly because of her "anger and whatever baggage" she had from their time together. But that wasn't the case, neither she nor he held a grudge against each other.
When Willis married his current wife, Emma Heming, with whom he has two daughters, he and Moore still remained very close.
In 2009, the Die Hard star made a comment on their blended family, explaining how they managed to preserve such a special bond. He said, "Demi and I made a choice to put the kids first, and we're lucky that it turns out we all have fun together."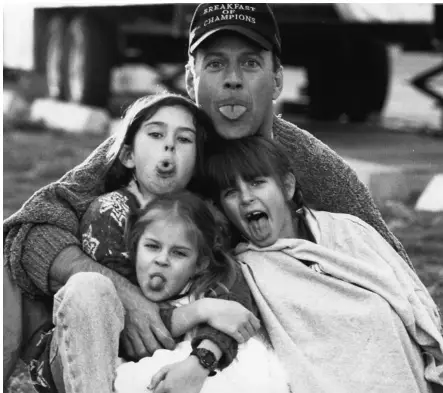 When Rumers took part in Dancing with the Stars, both her parents were there to cheer for her and Moore even took part at Willis' Comedy Central Roast in 2014.
In 2022, she thanked her ex-husband for their beautiful blended family. On his birthday, she posted a message saying, "Happy Birthday, Bruce! I'm appreciative of our blended family."
Willis's family announced that he stepped away from the acting career that meant so much to him following the aphasia diagnosis, a condition which affects one's ability to communicate. Later, it was revealed that he suffers from frontotemporal dementia (FTD).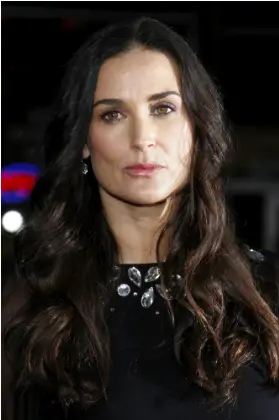 Rumer, who opened up about her parents' sacrifice said she's forever grateful her mom and dad kept her and her sister shielded from the public eye and managed to keep things between them civil.
"I don't think I could have gotten luckier and couldn't be more grateful for all the things that my parents have done to really make that happen," she said in an interview with Sarah's Backstage Pass.
"They put us first and I think that was one of the most important things that they did. I have friends whose parents can't even be in the same room with each other and the only people that are really affected the most are the kids. It's just sad. It's really a bummer," she added.
"I hope they can set an example for other families who may be going through that situation.  I mean what could be better than having four parents? It's an even bigger support system."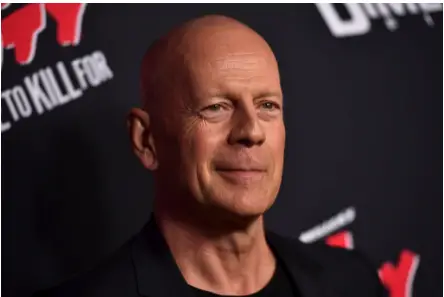 Bruce and Moore have been such great parents to their kids. Their blended family is beautiful and we only wish them the best life brings.
Please SHARE this article with your family and friends on Facebook.
Bored Daddy
Love and Peace