Having good neighbors means having more peace of mind. They are the people who can watch over your property when you are not around and become your friends over time.
They say that you can choose your friends, but not your neighbors, and that is why it is very important to treat your neighbors with respect, because we all know that at the end of the day, we get what we give. The girl from our story got a lot more than she ever anticipated when she moved into a senior living facility without even being aware of it.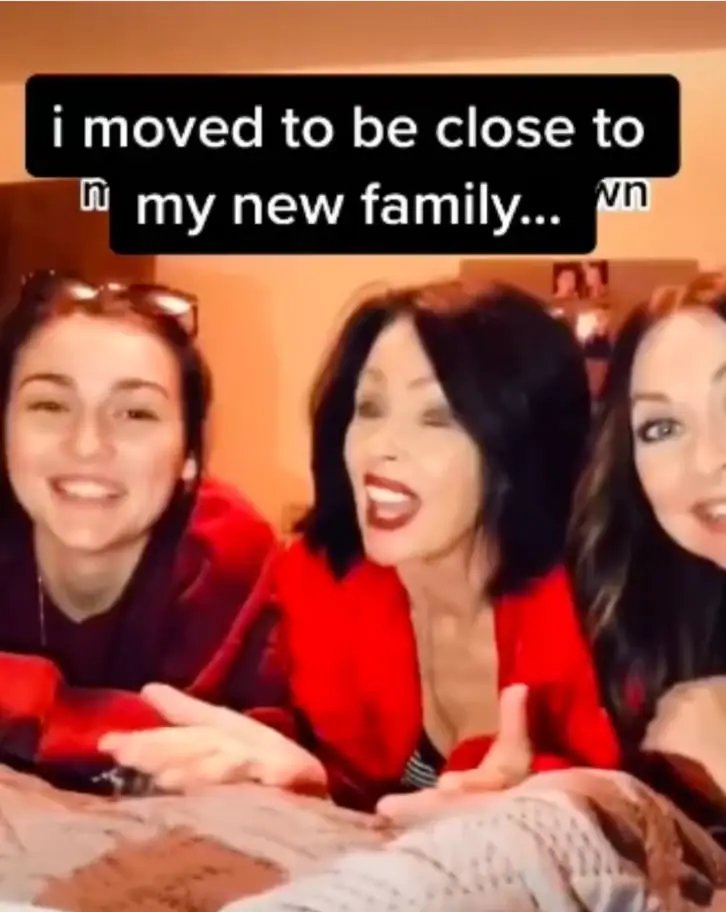 19-year-old Madison Kohout has been living by herself since she was 17. A serendipitous encounter with a woman named Mrs. Parker she met through TikTok, however, changed her life a great deal. Namely, Mrs. Parker and Madison, who goes by Madi Ann on social media, became close friends and she invited her over to spend Thanksgiving with her family. That plan failed, and they met in February instead. The friendship grew even bigger and stronger, and Madi decided to move to Piggott, Arkansas.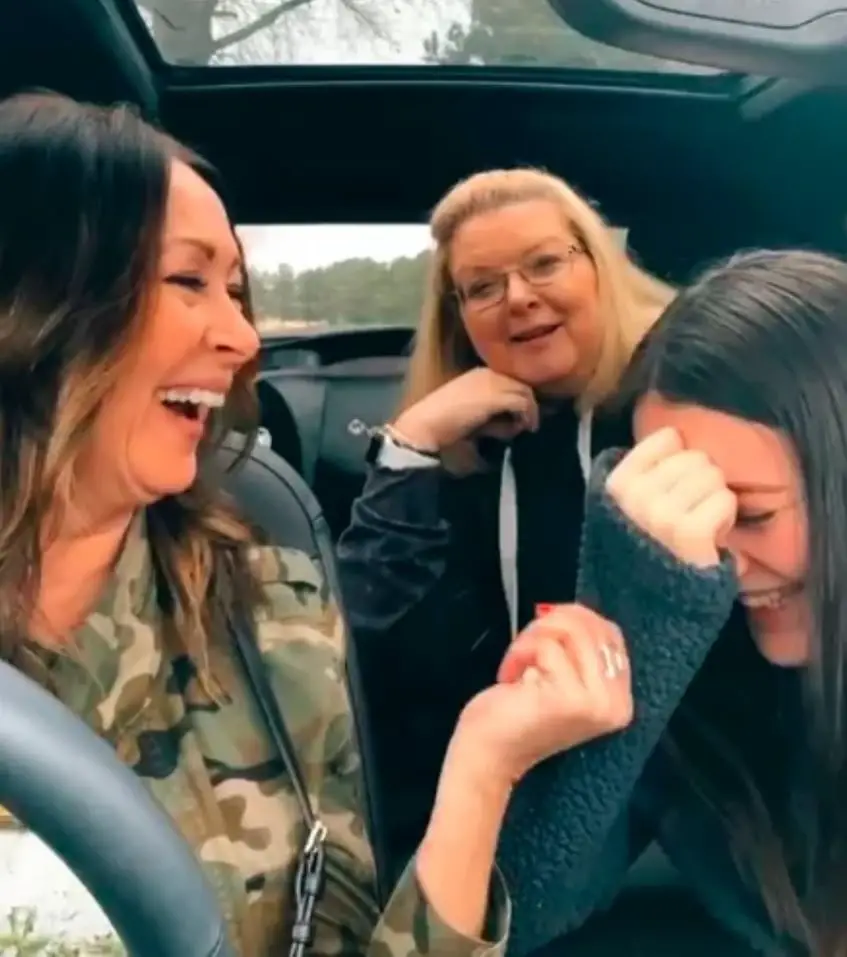 Once there, Madi was about to find a place to live. The offer was quite limited, but she eventually stumbled upon a two-bedroom apartment that was affordable and signed a month-to-month lease. The apartments were designed for senior citizens, but they didn't discriminate for age, so the landlord didn't mention that to Madi although she knew she was way younger than the rest of the residents. Madi believed it was the home of people from all ages. Not long after, she realized that no one around was younger than 65.
Madi, who is very active on TikTok, shared the story of what she did with her followers who found it extremely cute.
"I was looking around at my surroundings to see what there was I could do here, and I saw the sign that said 'Senior Living Apartments,' and I realized I moved myself into a retirement community," Madi explained in one of her videos. "Once I saw the sign, all the things clicked. I was like, 'Oh, my goodness, I can't believe I did this.'"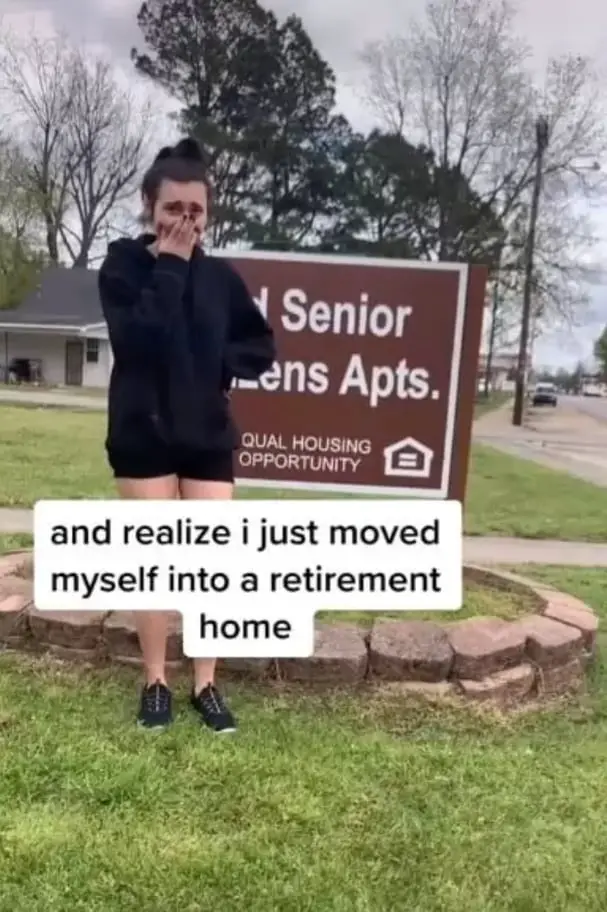 Well, it turned out that her choice of apartment was a great one. She got to bond with her neighbors who offer her home-cooked meals on a regular basis.
"I've never had so many home-cooked meals in my life," Madi said, and added, "It's like having extra sets of grandparents."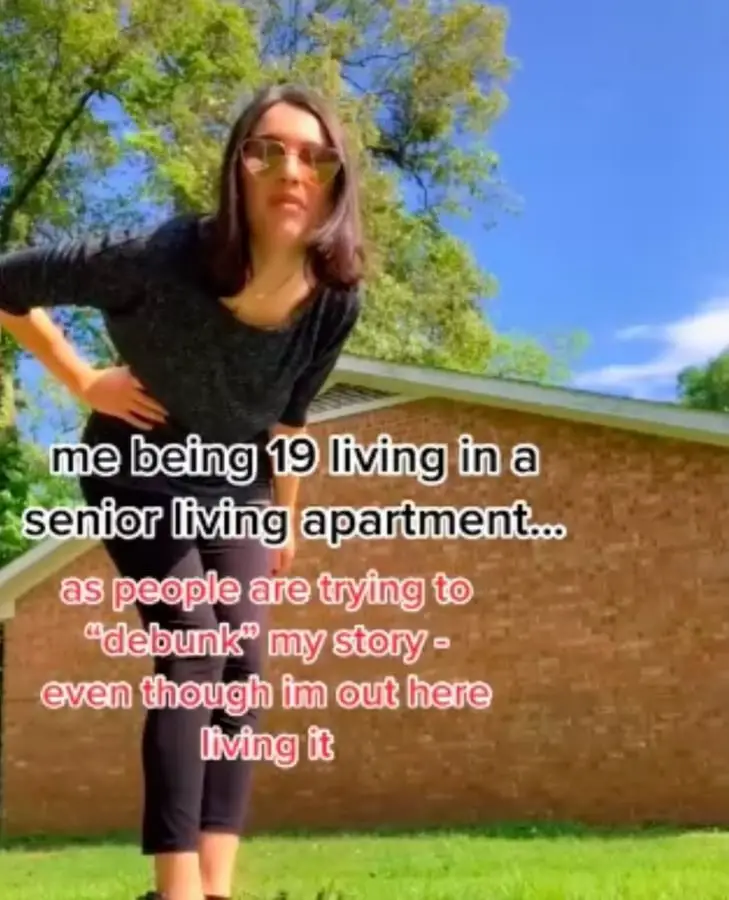 This young lady loves her new life very much. For more on this beautiful story watch the video below. You can check Madi's TikTok here.