When one's life is in the hands of a 10-year-old, things don't seem promising. But if that 10-year-old is as calm and as quick-thinking as Jayden Fontenot from Louisiana, that's a totally different story.
Jayden's mother, Ashly Moreau, was 34 weeks pregnant. One Friday morning, she felt the urge to use the bathroom, but little did she know that the process of giving birth would start at that very moment.
All of a sudden, her water broke and the baby's feet could be seen hanging out. Ashly was petrified. She had no idea what to do, and knowing she was home only with her 10-year-old son and her 11-month-old daughter didn't put her at ease.
Ashly, however, had no idea Jayden would save her life and that of his little brother.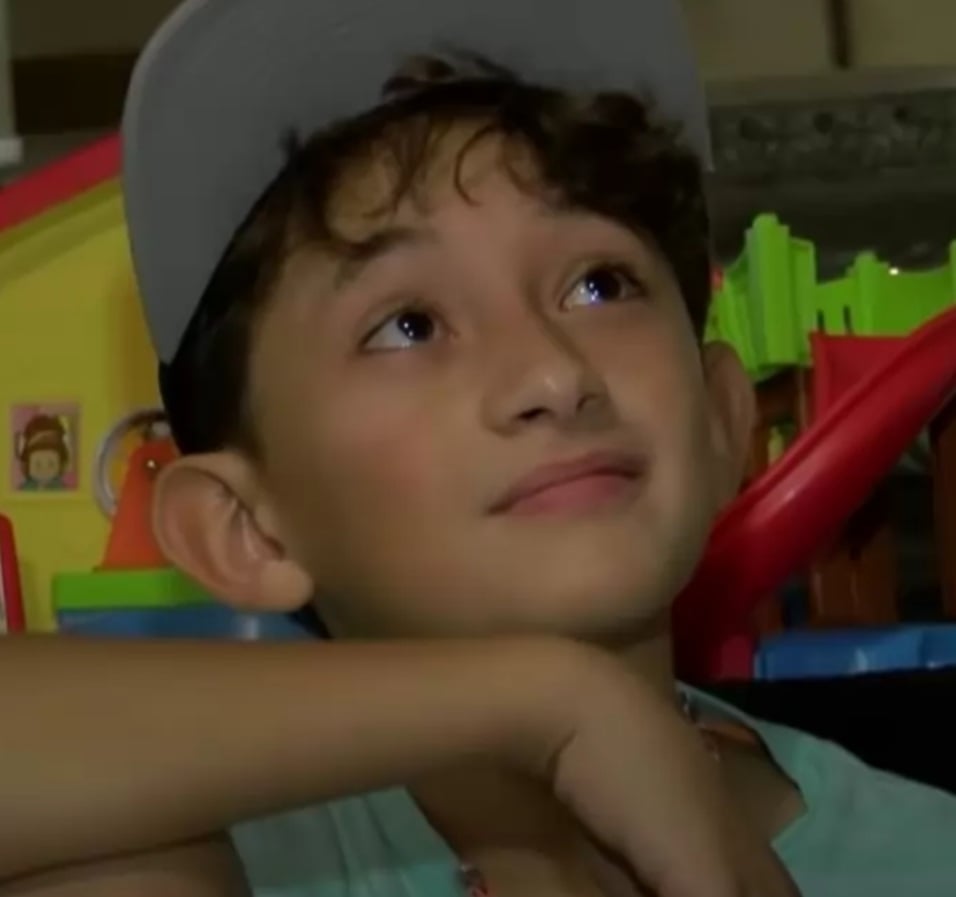 She called him and he rushed to the bathroom. To her surprise, Jayden remained cool-headed and ran to his grandma's house to call the police. He then went back home and asked his mother what he needed to do.
The baby's feet were purple and Ashly was aware they were running out of time. The baby needed to be delivered as soon as possible, otherwise, they could both die.
Ashly used the remaining strength to push as hard as she could as Jayden pulled the baby out. But it wasn't breathing.
Jayden didn't panic. Instead, he went to the kitchen and got the nasal aspirator in order to clear his baby brother's airways.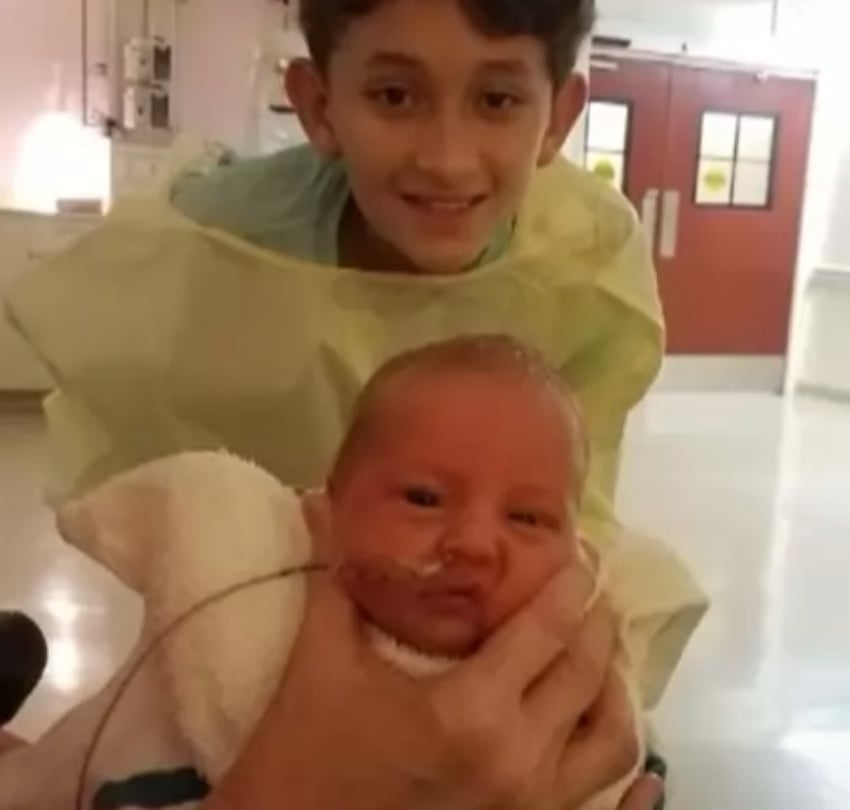 As soon as the little one started crying, emergency arrived and took the baby and the mother to the hospital. They were both fine all thanks to brave Jayden.
Ashly's fiancé, Kelsey Richard, was out at work at the time his son was born. When he heard what Jayden did, he was in complete shock. "You don't hear about stuff like this. It's amazing how brave and everything he was … calm, collective. He saved their lives, he's a hero," he shared with KPRC 2.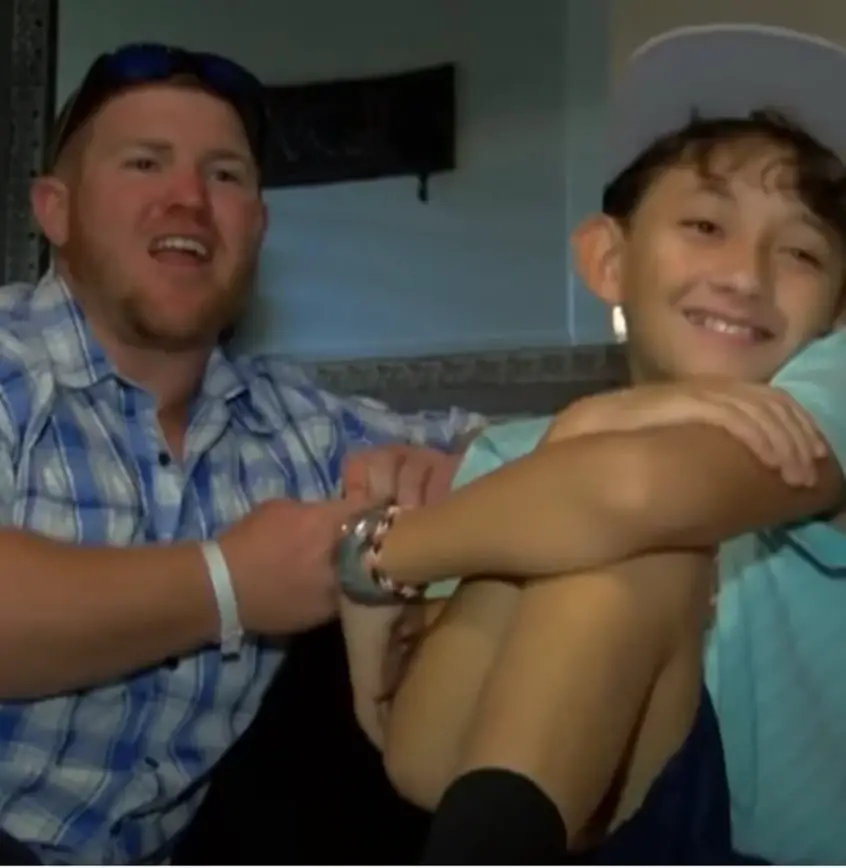 It's incredible how calm and grounded Jayden remained during his brother's delivery. He was aware his mother's and brother's lives were in his hands and he did what he needed to do in order to save them.
We are sure that when the baby grows older he would love and look up to his older brother.
Once the story of Jayden's heroism went viral, people praised his act. "Angels come in all shapes and sizes, that young boy right there is an angel," one person wrote.
Well, we can't agree more.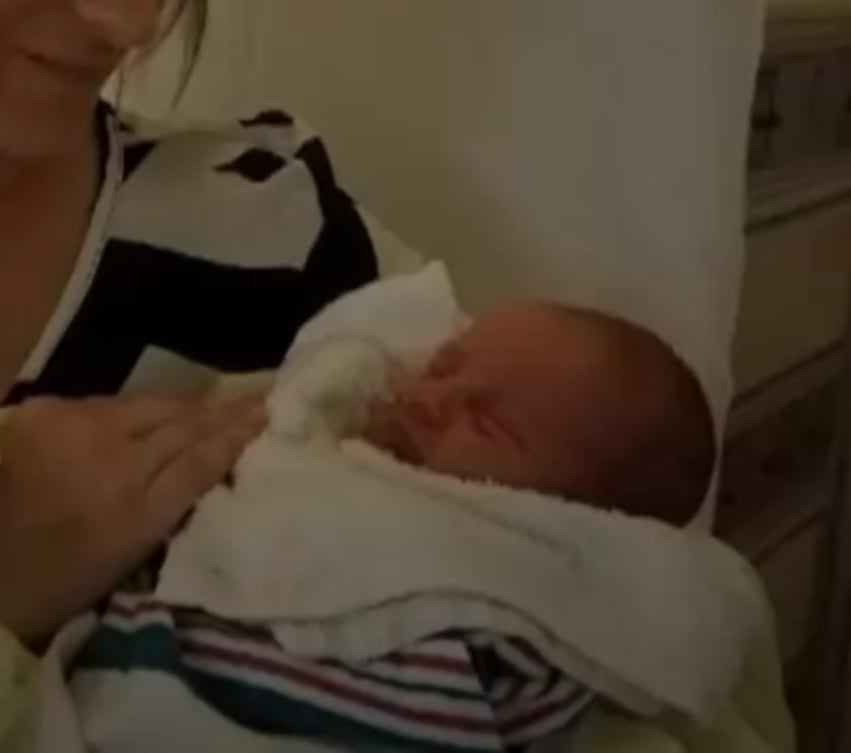 For more on this incredible story check out the video below.