The prom marks an important milestone in the lives of high-school students. It represents the end of a chapter and the start of a new one. It is also the night when teenagers get the chance to shine through their carefully chosen outfit and make-up thus have the night of their life surrounded by peers with whom they spent years filled with memories worth cherishing.
Jon, a young man with autism, was about to attend his prom. He, however, didn't have a date and his parents weren't sure whether he wanted to go or not. But then, someone special stepped in and made Jon's night.
Namely, a girl named Maddie, who met Jon through a school club that promotes friendships between special needs kids and regular kids, went to Jon's dad one day and told him she needed to talk to him. Jon's dad is a teacher at the school his son and Maddie attend.
As she approached Jon's father, she said, "He's a junior, so it's his prom too. I just think he should have the chance to go." The dad said they were happy and honored to have their son go with her.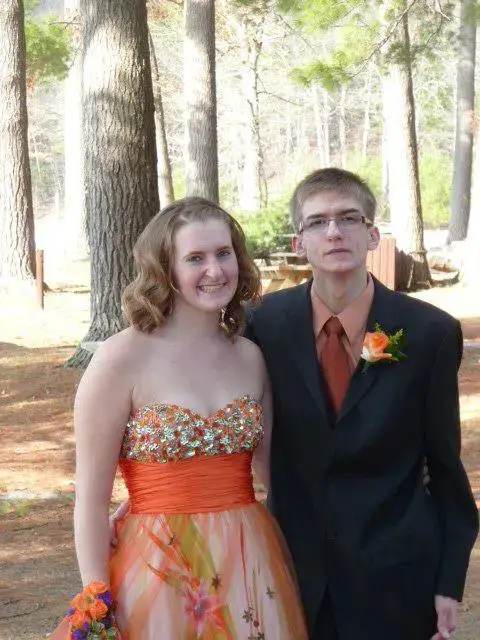 Sharing this beautiful story, Jon's dad explained, "During the next couple weeks, [Maddie] asked what his favorite color was (orange) so she could get a dress in that color. She also made reservations for their group (they doubled with another couple) at a restaurant that served his favorite food – chicken fingers and French fries."
He then asked from his friends and social media followers to share this story because of three very important reasons, "to show support for special kids like Jon, to show support for groups that promote these friendships, and to remind us all, in a time when we hear about all the terrible things going on, that there are wonderful kids like Maddie working to make other's lives better."
We are so glad there are still young people like Maddie out there who look beyond physical appearance.
Make sure you SHARE this inspiring story with your family and friends on Facebook to help Jon's father spread a message of love and hope.
Bored Daddy
Love and Peace