When it comes to Willie Nelson and his son Lucas, it's safe to say that "the apple doesn't fall far from the tree."
The truth is that a great number of children, especially those whose moms and dads are celebs, tend to follow into their parents' footsteps, and Lucas Nelson isn't an exception.
Well, the great thing about this young musician is that great vocal abilities run in the family.
Having a dad who happens to be a 10-time Grammy winner and one of the most renowned country singers there are means having big shoes to fill, but Lucas is doing one hell of a job achieving that.
He learned how to play the guitar at the age of 13 and joined his dad's band as a rhythm guitarist.
Today, Lucas, the talented artist who wrote the music for the remake of A Star is Born starring Bradley Cooper and Lady Gaga, is part of the band Promise of the Real which he founded in 2008.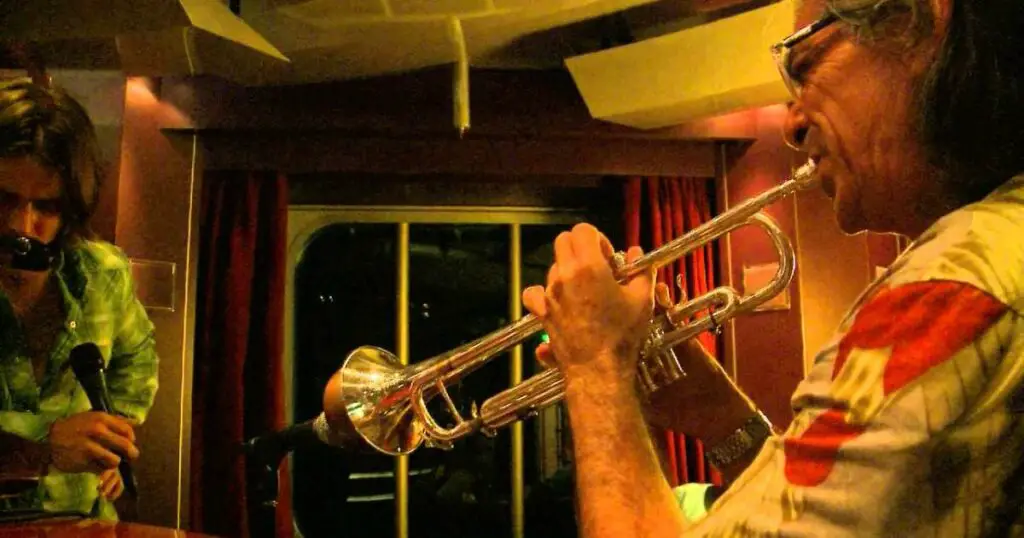 When Neil Young heard the band perform at Farm Aid 2014, he invited them to record with him in the studio, which marked the start of a long-lasting collaboration.
That Lucas is an incredible musician whose vocal resembles that of his father a lot could be seen from a video of him performing the classic Always On My Mind.
The video of Lucas singing one of his father's most famous songs captured the attention of millions. Many say that if you listen to it with closed eyes, you can easily mistake him for his dad, and we can't agree more.
The video of young Nelson's performance is taken at what appears a small bar. He's surrounded by friends.
The moment he starts singing, the place is filled with exquisite silence and all eyes, and ears, are on him.
In times in which music tastes change quickly, having the persistence presence of the likes of Willie Nelson and the new generation consisting of his offspring proves yet again that the genuine talent transcends time.
Lucas' ability to pass on his emotions to those around him is worth all the praise.
We hope he would be able to leave a mark in the world of music as profound as that left by his father.
Please SHARE this article with your family and friends on Facebook.
Bored Daddy
Love and Peace