The Swedish group ABBA is until this day considered one of the most famous groups in the world. Most of their hits are iconic and even those who were born years after the members of the group split know their songs and dance to them.
One of the members, Agnetha Faltskog, the beautiful blonde who captured millions of hearts is now leading a quiet life living on an island in Sweden and spending time with her grandchildren who are still too young to understand how popular their grandmother was back in the day.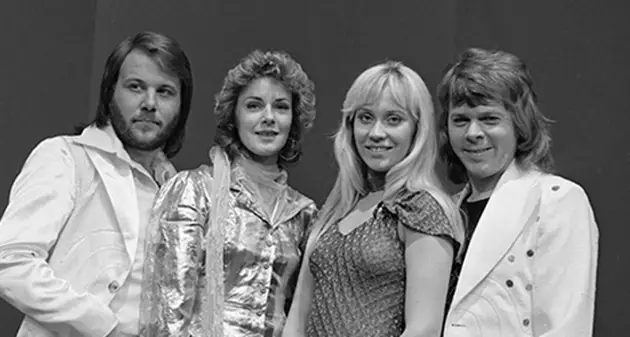 Agnetha was born in the Swedish city of Jönköping on April 5, 1950. She showed interest in music from very early age and everyone knew she was destined to become a star. When she was five years old, Agnetha wrote her first song and would often go to her neighbor's place to play the piano. Her parents decided to pay for piano lessons when she was eight because they could see just how much their daughter was interested in the instrument and singing.
During her teenage years, Agnetha formed her first band together with two of her friends, The Cambers. They had gigs around Sweden but Agnetha then moved on and became part of the band Bernt Enghardt. They toured around the country while Agnetha worked as a telephonist for a car company. However, she felt exhausted most of the time and even passed out while on the job one day so her mother told her: "Either you work as a normal person or you dedicate fully to singing," according to SwergiesRadio. Agnetha chose her singing career and the rest is history.
At the age of 17, Agnetha had her first single, Jag var så kär [I Was So In Love], which reached No.1 on the Swedish sales chart, and she rose to popularity in her home country almost overnight.
It was then that she caught the attention of Björn Ulvaeus, who would later become her husband. "I remember hearing Agnetha's first single on the radio. There was something so special about her voice and the fact that she had written that song herself – it was magic," Benny said in the BBC documentary Agnetha: Abba and After.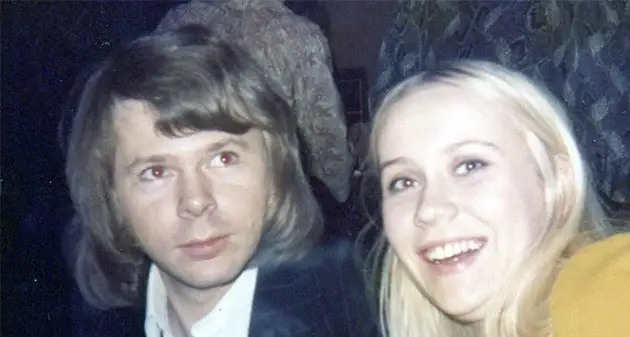 The group only became complete when Benny Anderson fell in love with Anni-Frid Lyngstad. In 1972, the four released the song People Need Love and performed under the name Björn & Benny, Agnetha & Anni-Frid. However, it all changed for them when they decided to take part in Melodifestivalen, the Swedish qualification competition for the Eurovision Song Contest. They finished third that year, and Agnetha recalled how she was sort of relieved they didn't win because she was heavily pregnant with her and Björn first child at the time.
The following year, 1974, the group competed once again and won the Eurovision contest with the everlasting hit Waterloo after which the ABBA hysteria took the entire world. They released hit after hit, including Dancing Queen, The Winner Takes It All, Money, Money, Money, Fernando, Mamma Mia and a lot more.
"I managed to combine marriage, giving birth, divorce and a world-wide success during the 10-12 years we were doing ABBA," Agnetha told SvergiesRadio. "It wasn't easy, I can tell you that. It wasn't easy leaving home, especially since dad [Bjorn] was away as well. We left our children but we made sure that they were being taken care off.
"We weren't away as much as one might think. If we were away for 14 days, we decided that we'd be home for 14 days as well," she said.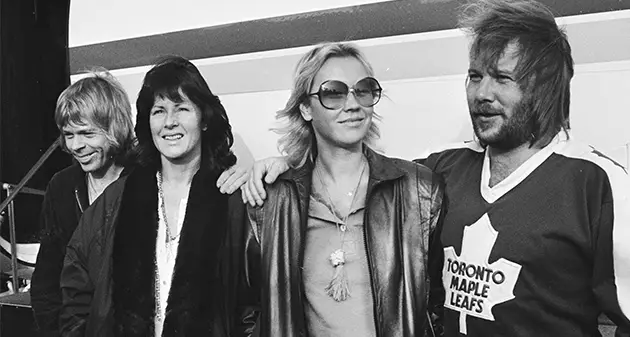 The song The Winner Takes it All was written about Agnetha and Björn divorce and according to her that is why she delivered it with so much emotion. "Bjorn and I have dealt with the heartbreak," she told Daily Mail. "It's amicable. In love there are so many ups and downs but I remain optimistic. I haven't closed any doors."
ABBA split up shortly after the divorce of Benny and Frida. The group has sold millions of records and has also been inducted into the Rock and Roll Hall of Fame for their incredible impact in the music industry.
After her solo career, Agnetha decided to get out of the spotlight. Her estimated net worth is around $20 million. She's 71 years old but looks as stunning as ever.