Whenever I stumble upon stories of humans making friends with wild animals, I feel a bit jealous because I have always dreamed of getting that close to nature myself. I am sure many of you feel the same, don't you?
A couple from Germany, Bastian and Marlis Jermutus, decided to move to a rural part of the country surrounded by enchanting landscapes and a number of wild animals. However, what they didn't expect was for a deer family to become their very best friends.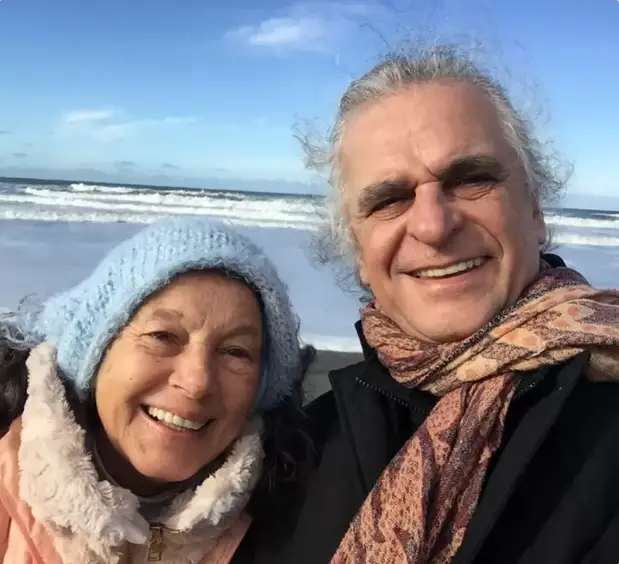 Namely, a week-old fawn whom they named Eva started approaching their yard more and more with each passing day until she felt completely comfortable around the couple's side. What's most, once she grew older and had babies on her own, she introduced them to her human friends, too.
Bastian and Marlis, who are totally fascinated by the nature and the animals, would often post videos of the surrounding and Eva on their blog.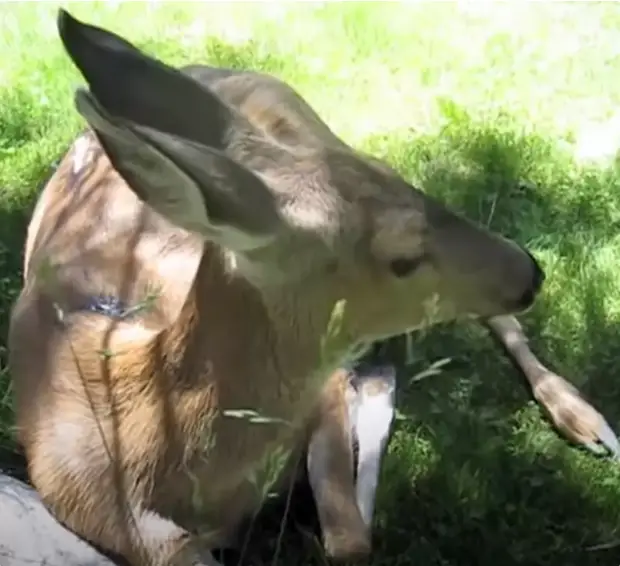 One day, they posted a video of Eva lying in their yard. However, they noticed that the animal was without her babies and stayed there for quite some time. It was then that they figured out something was wrong.
After further inspection, Marlis noticed deep scratches on the deer's body. She knew that Eva was looking for help and she was more than happy to assist her.
In order to calm her down, Marlis ran her hands through Eva's belly and applied Bach Flower Remedy Rescue Cream on her wounds. Eva felt relieved and knew she was in safe hands.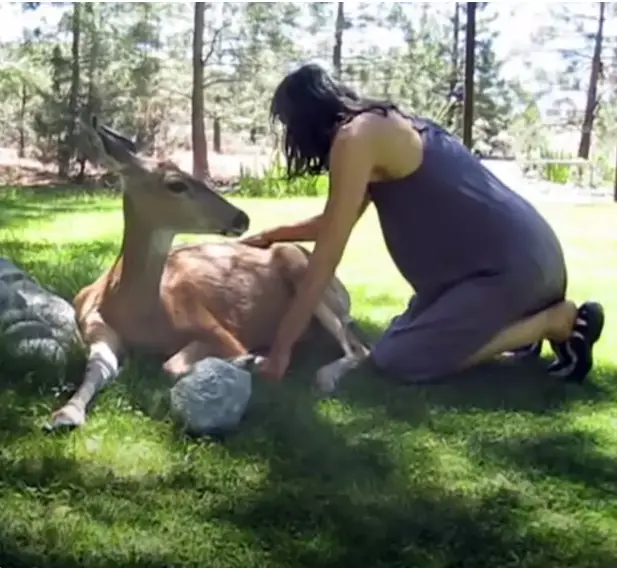 Unfortunately, Eva passed away in 2016 and Marlis posted a video of her where she wrote about her life. She described the beautiful animal as an attentive mother who loved to figure things out and who enjoyed eating the flowers and the cloves from their garden.
You can take a look at the fascinating video of Eva and her human friends below. Incredible, isn't it?