A woman named Tiffany who has finally gathered the courage to leave her abusive partner shares her life story and reminds others of the signs of an unhealthy relationship.
She starts her story by writing how she and her future husband met at an event where her presence was mandatory because of the job she worked back then. One thing led to another and they went on a date. He paid for what he had and she paid her share for the dinner. This was the first sign that the relationship was going nowhere, according to her, but she decided to ignore it.
"Slowly, he started doing things that should have made me run and run fast. But guess what, I stayed. I don't think I ever questioned the warning signs until I left the relationship. May sound strange to those who haven't experienced what I have, but it's true. The way he spoke to me, the way he pushed his way into MY space and made it HIS. The way he made it seem like he wanted to hang out with me alone but really was making sure I had less contact with my family and friends," the woman wrote.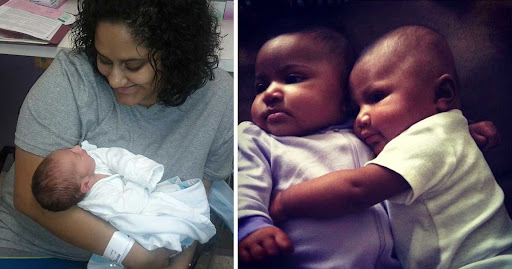 The first time he hit her was while he was pregnant with their first child. He was punching her, chocking her, and abused her both physically and emotionally. One time, he even stabbed her in her hand.
Two years after welcoming her son, Tiffany had twin girls with the man who abused her. Taking care of three children wasn't easy, especially because he was never around and never helped with anything. During those times he was present in his children's lives, he would hit her over and over again.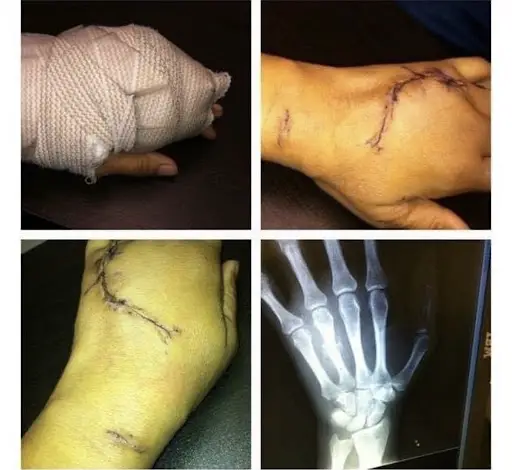 Not wanting her kids to witness the toxic relationship any longer, she finally decided to leave him.
"When people ask me what I did to survive, I really don't know the answer. I just know three beautiful babies thought I was amazing, and I needed to keep going. I also took time to heal myself. I wanted to heal and start loving myself. If I didn't love me, no one else would. I wasn't interested in dating anyone. I wanted to heal so if I ever met anyone, I would be ready and in a good spot emotionally and mentally," she explained.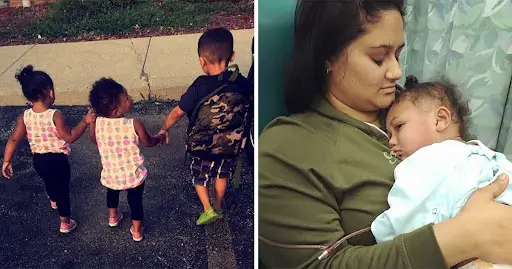 At the time she was trying to start her life over, she worked at a behavioral school and had a crush on one of her coworkers, Brian. She knew that if she tell him the truth, he would probably run away. Anyway, on their first date, she poured her heart out to him and told him everything thinking he would never call her again. But she was wrong.
They got serious and she introduced him to the kids who were 4 and 2 at the time. One day, as she realized he wasn't going anywhere but was there to stay, she told him that after giving birth to the twins she had her tubes tied. He didn't have children on his own and she was aware that he could decide to leave her. But he looked her into the eyes and said: "I want you, that's not changing anything."
"Brian got me. His love was so sincere and, most of all, he made us feel safe. During the beginning year of our relationship, my abuser stopped seeing the kids. This was a very tough time, and I couldn't understand how someone could do that to their children. So, Brian was thrown into parenthood very quickly. That didn't stop him from loving us," Tiffany wrote.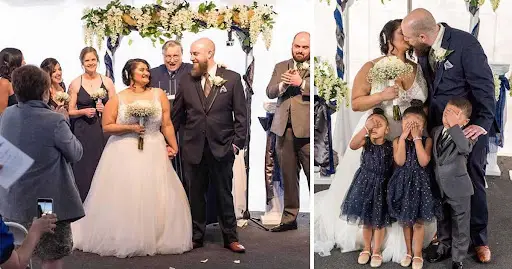 Tiffany and Brian married in March, 2018, and he wanted to adopt the kids officially. The adoption took place in January 2019. Finally, everything felt complete.
"The court made the day super special for the kids. The judge thanked Brian for what he was doing. He thanked him for the decision he has made to step up and give this love to the kids and that is when I lost it. I started thanking God for blessing me with this love. To this day, it still feels surreal it all happened. The love I found in Brian and the love that the kids found in him also. I could not hold back my tears because this story is literally so rare and amazing. When I was in my abusive relationship with their biological father, he would tell me I would never find anyone who would love me and three children. As I sat in court I thought how foolish I was to actually believe that."
Tiffany's son, Noah, looked Brian in the eyes and said to him: "I like you around my mommy. You love her and make her smile, and you do not yell and scream at her."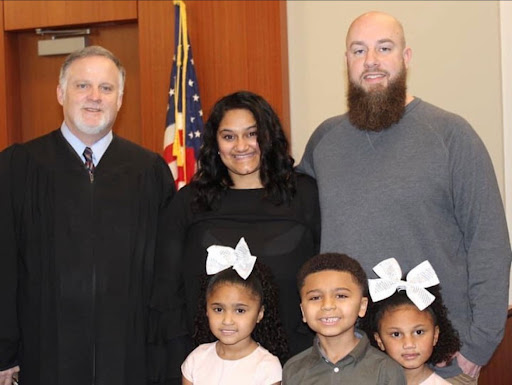 "Brian has been amazing. He never once thought this was way too hard and gave up. He never made me feel like I came with too much baggage. He looks at me like I'm an angel here on earth. He doesn't know he is truly an angel. Brian is everything I ever dreamed of. He laughs at my jokes, we laugh so much together, he cries with me when we talk about important moments in our lives, the list can go on. What's most important is when I have terrible dreams about my abuse, he wakes up with me and talks me through them. He is never annoyed. That's so important," Tiffany wrote.
This woman wanted everyone to know that it is possible to experience happiness after going through trauma.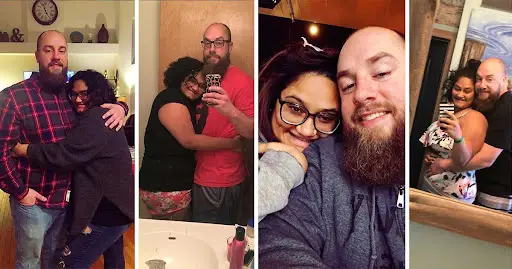 She concluded her post writing: "To anyone struggling with domestic violence, you're not alone. Leaving is the hardest thing to do, but you can get through it. I know how scary that move is, and it's not easy. But you're not alone! I wish someone would have told me that while I was going through my battles. I am so glad fairy tales aren't just for the movies; I'm living it, in a small town in Antioch, IL. Open your heart and heal. There is light at the end of the tunnel."
What a beautiful family.