Those protecting our freedom and putting their lives on the line are the most courageous people of all. The truth is that no matter what we do, we can never thank our servicemen and servicewomen enough for their sacrifice.
The following story is touching beyond words because it shows the bravery and the selflessness of our soldiers.
Shawn David Thomas was a Special Forces warrant officer who tragically lost his life during his eighth deployment in Niger, Africa. In addition to being a military man, Warrant Officer 1 Shawn Thomas, of 1st Battalion, 3rd Special Forces Group was also a loving husband and a father of four young children, Cheyenne, Taylor, Gavin, and Natylyn.
US Green Beret dies in non-combat accident in #Niger, @ArmyTimes rpts: https://t.co/1o0SARoxfk pic.twitter.com/k4D9szcFxh

— Mark Albert (@malbertnews) February 10, 2017
Under his fierce looks, this man was a gentle giant loved by his family and all the people who knew him.
"On February 2nd, 2017, Shawn was killed in a vehicle accident while deployed to Niger Africa. This was Shawn's 8th deployment defending our freedom while doing a job that he loved," his obituary read.
On February 14, 2017, Shawn's flag-draped coffin arrived at Raleigh-Durham International Airport in Morrisville, North Carolina. At the time of the arrival, the passengers on one of the flights witnessed the heartbreaking scene when Shawn's wife, Tara Thomas, approached the coffin, placed her hands on the Star-Spangled Banner, and burst into tears unable to control her emotions.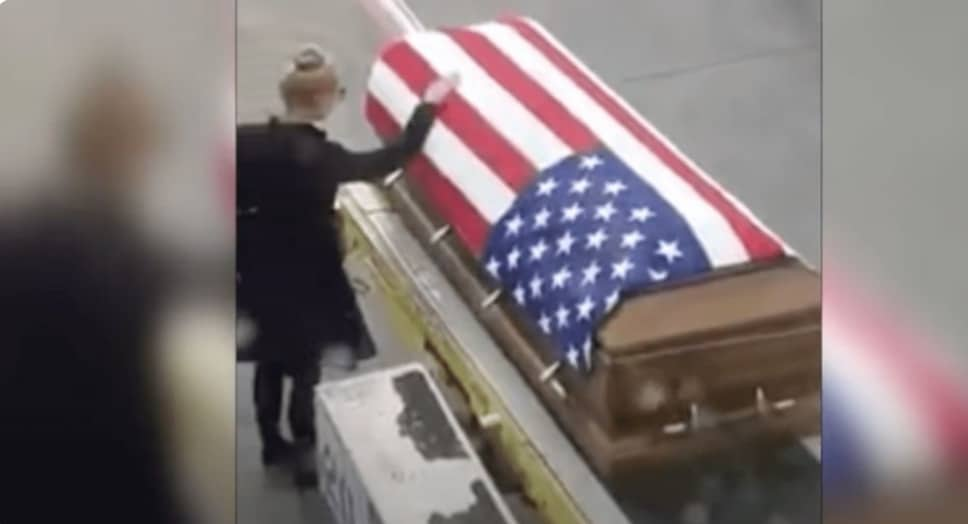 One of the passengers, Lisa West Williams, felt the urge to film the emotional moment because she believed it showed the reality of the families whose loved ones serve the country and protect our freedom.
The rest of the passengers were deeply moved too. "They were just amazed and they were crying. You could hear sniffles. The lady behind me actually said, 'Oh, another angel's coming home,'" Lisa said.
Later, Lisa got in touch with Tara and asked her if she could share the video online. The grieving widow agreed. According to Lisa, "She [Tara] wanted to show the world that this goes on and that we should be thankful for these men and women."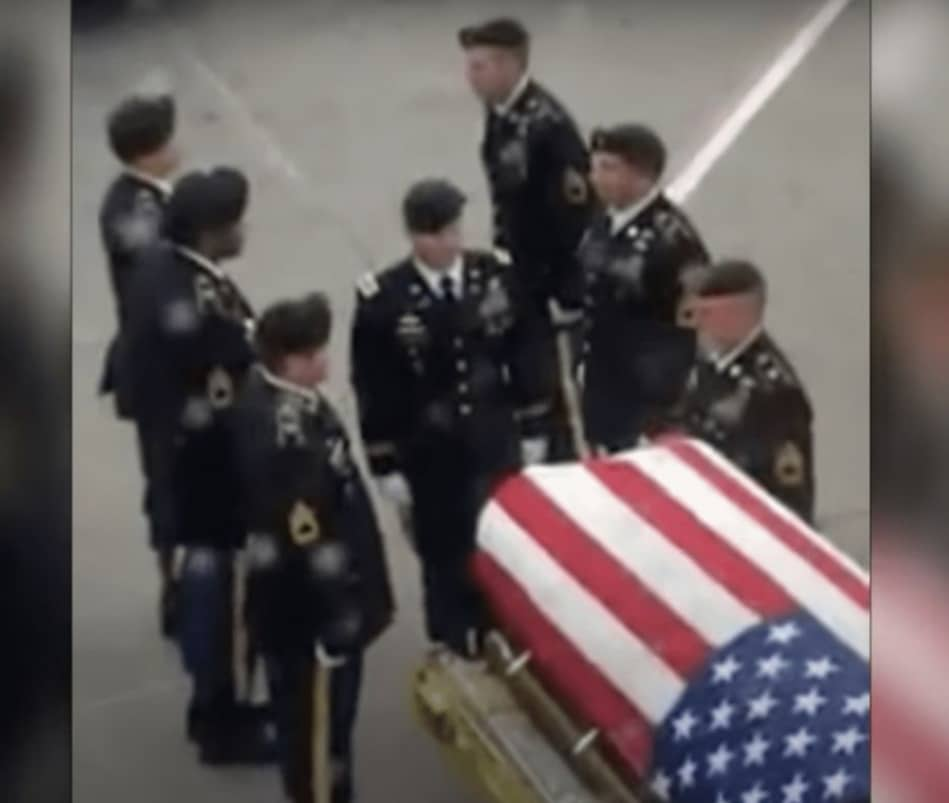 For his bravery, Shawn was honored with two Bronze Stars and Good Conduct Medals during his service. After his death, he was posthumously awarded a Meritorious Service Medal and Army Commendation Medal for his work in Niger. He was buried at Arlington National Cemetery.
Once the video was shared on the social media, it quickly went viral and gathered millions of views and comments. People were touched. Many felt the urge to share their condolences.
"Freedom isn't free; it's paid with the lives of brave men and women," one person wrote. "So thankful for our troops, and also so sad that we live in a violent world that needs them. God bless this fallen hero and his grieving wife and family. This was an important video for all to see," another added.
Please SHARE this story of unspeakable heartbreak with your family and friends on Facebook to honor our soldiers.
Bored Daddy
Love and Peace