From the moment the world learned of the romance between Meghan Markle, the former Suits actress and later Duchess of Sussex, and Prince Harry, all eyes have been on them.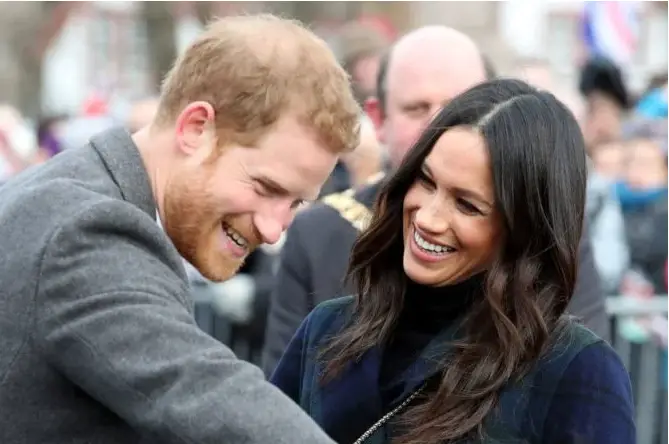 Their relationship started after a mutual friend set them up for a blind date in London. The chemistry was there and soon everyone spoke of their relationship.
Meghan was a divorcee and people doubted the relationship would last or even be approved by the Royals, but just the opposite happened and the two tied the knot in May, 2018. Reports say the wedding ceremony was watched by 1.9 billion people as the world became obsessed with the newlyweds.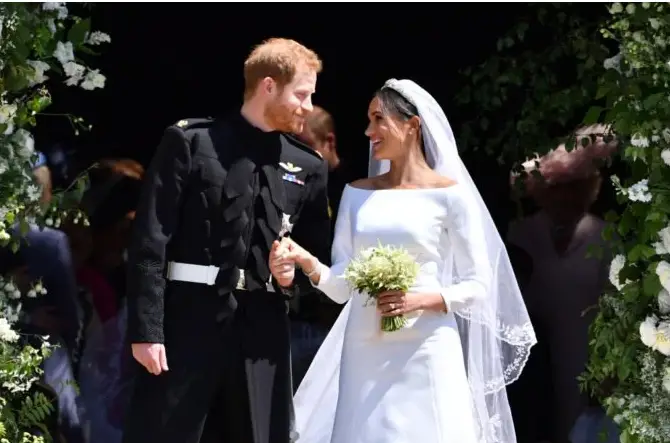 Shortly after the wedding, the Sussex Royals had some exciting news the world couldn't wait to hear; they were expecting. On May 6th, 2019, Archie Mountbatten-Windsor was welcomed into the world.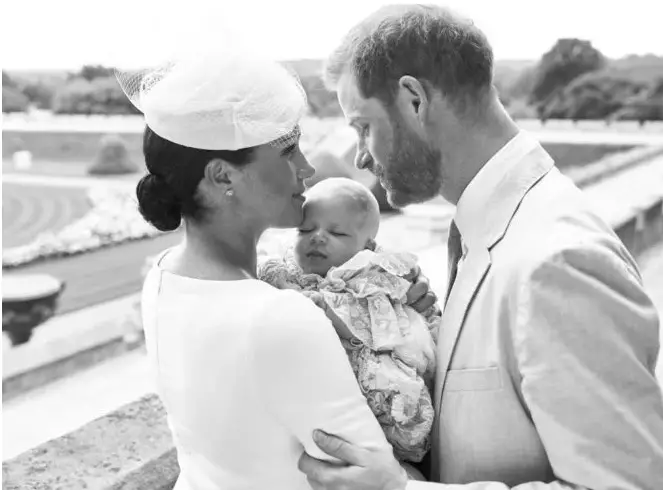 As expected, the life of Meghan and Harry was in the spotlight and people were eager to know all about them.
That put enormous pressure on the couple who wanted their privacy. Being part of the monarchy, Meghan was forced to leave her old life back and get used to a completely new world. She has also been the subject of criticism by many British people who had a hard time accepting her new role within the Royalty mostly because she is an American woman of color.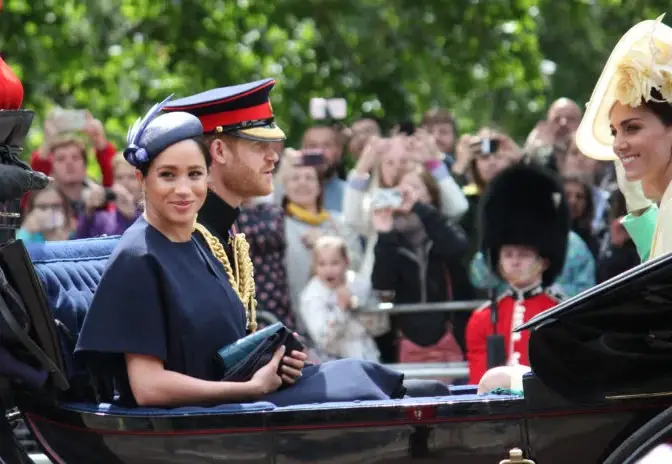 She has been attacked by the press constantly, and she had a hard time coping with all the pressure. Kensington Palace even issued a statement, pleading for the press and the public to take a step back when it came to writing about Meghan.
Kensington Palace has issued a statement this morning about the harassment currently being experienced by Meghan Markle and her family. pic.twitter.com/EuFZ4fmUIj

— The Duke and Duchess of Cambridge (@KensingtonRoyal) November 8, 2016
But things didn't really change and Prince Harry felt like he had to protect his wife from all the criticism and harassment, so the two shocked the country and the world when they announced they were stepping down from their royal duties.
"After many months of reflection and internal discussions, we have chosen to make a transition this year in starting to carve out a progressive new role within this institution. We intend to step back as 'senior' members of the Royal Family and work to become financially independent while continuing to fully support Her Majesty The Queen," the post read.
They explained how they wanted to raise their child away from the public eye and informed the people how they would be staying both in the U.K and North America.
"This geographic balance will enable us to raise our son with an appreciation for the royal tradition into which he was born, while also providing our family with the space to focus on the next chapter, including the launch of our new charitable entity," they wrote.
Many didn't like the idea of baby Archie being brought up away from his father's family, especially his great grandmother, Her Majesty the Queen. But the new parents wanted a quieter life for their family and pursued their dream.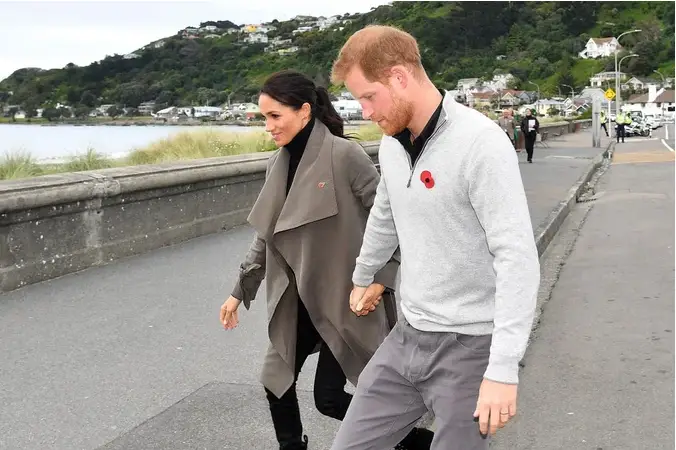 What comes as a big news for their fan these days is that Meghan had been keeping a diary since she and Harry got together and people hope it will turn into an autobiography. Royal writer, Andrew Morton, who wrote Diana: Her True Story five years before Princess Diana's death, is fascinated by the idea of working on a book with Meghan. He already penned Meghan: Hollywood Princess.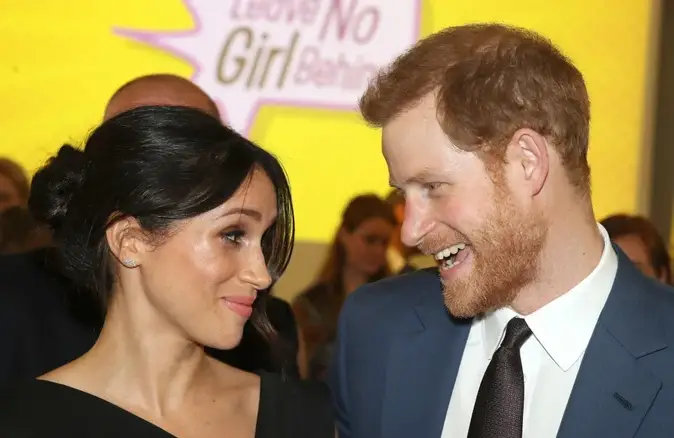 The news of Meghan's pregnancy with Archie was revealed on Eugene's wedding day and according to many, that apparently stole the limelight from the bride.
"Meghan put her foot in it when she decided that it would be the ideal moment to announce that she and Harry were expecting their first child," the book Royals at War, written by Dylan Howard and Andy Tillett says.
"This was a huge social gaffe, even if you were not a royal – stealing the limelight from Eugenie, who was furious, as was her mother, Sarah."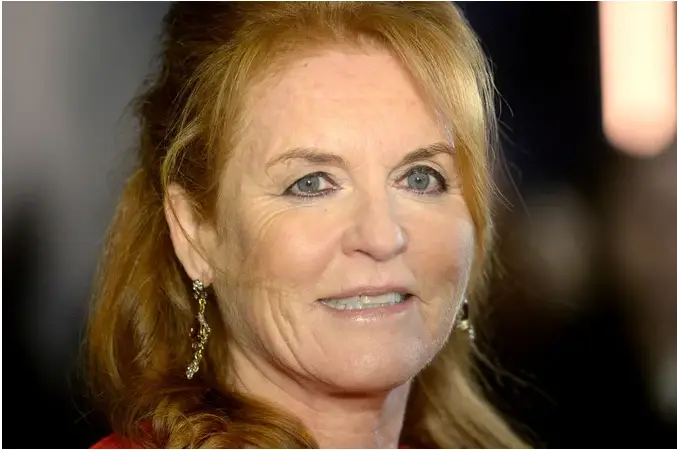 According to Harry's book Spare, however, Eugene wasn't mad at all because the relationship between him and her has always been a very special one.
In fact, Eugene was the first member of the family to learn that Harry and Meghan were dating.
When they were children, the two cousins spent a lot of time together as their families went on holiday. Harry and his brother, William, grew up at Kensington Palace in London and Highgrove House in Gloucestershire, while Princess Eugenie lived near Windsor Castle.
Even when they grew up, they have maintained a very close bond and did a bunch of things together.
"Out of all the Queen's grandchildren, Harry and Eugenie have one of the most natural connections," authors Omid Scobie and Carolyn Durand wrote in the Sussex biography Finding Freedom.
"Like Harry, Eugenie is loyal, honest and great fun. The two had many nights out together in London, sneaking into back entrances of clubs, such as Mahiki, where Jack once was manager, or Tonteria, where in one of the VIP cave areas, they downed shots from Mexican skull-shaped glasses and a giant frozen margarita (with multiple straws)."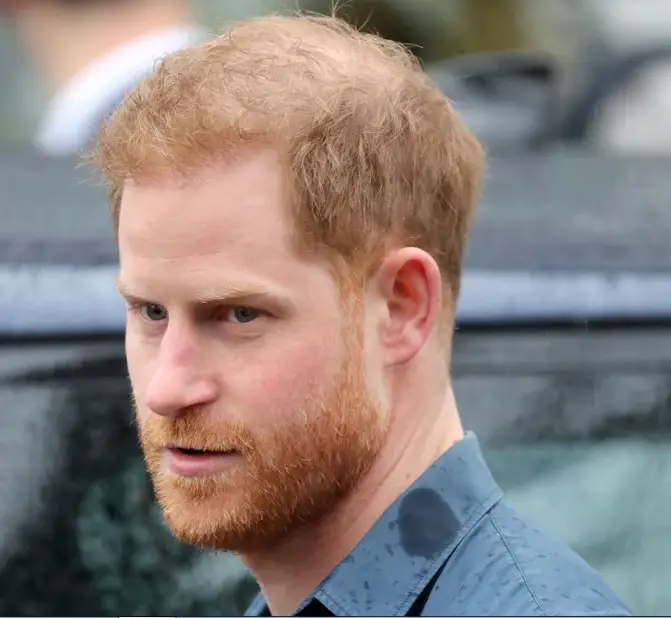 In the Harry and Meghan Netflix series, Meghan revealed that she and Harry used to go on double dates with Princess Eugene and her then-boyfriend Jack Brooksbank.
Meghan recalled one particular night the four went out together.
"Well, if it's going to come out tomorrow, let's go and have fun tonight!" Meghan said.
Harry added: "We went to this Halloween party together, where we could be completely dressed up, and no one would know. I had a bandana and goggles on."
In the last episode of the series, Eugene visited the couple in California.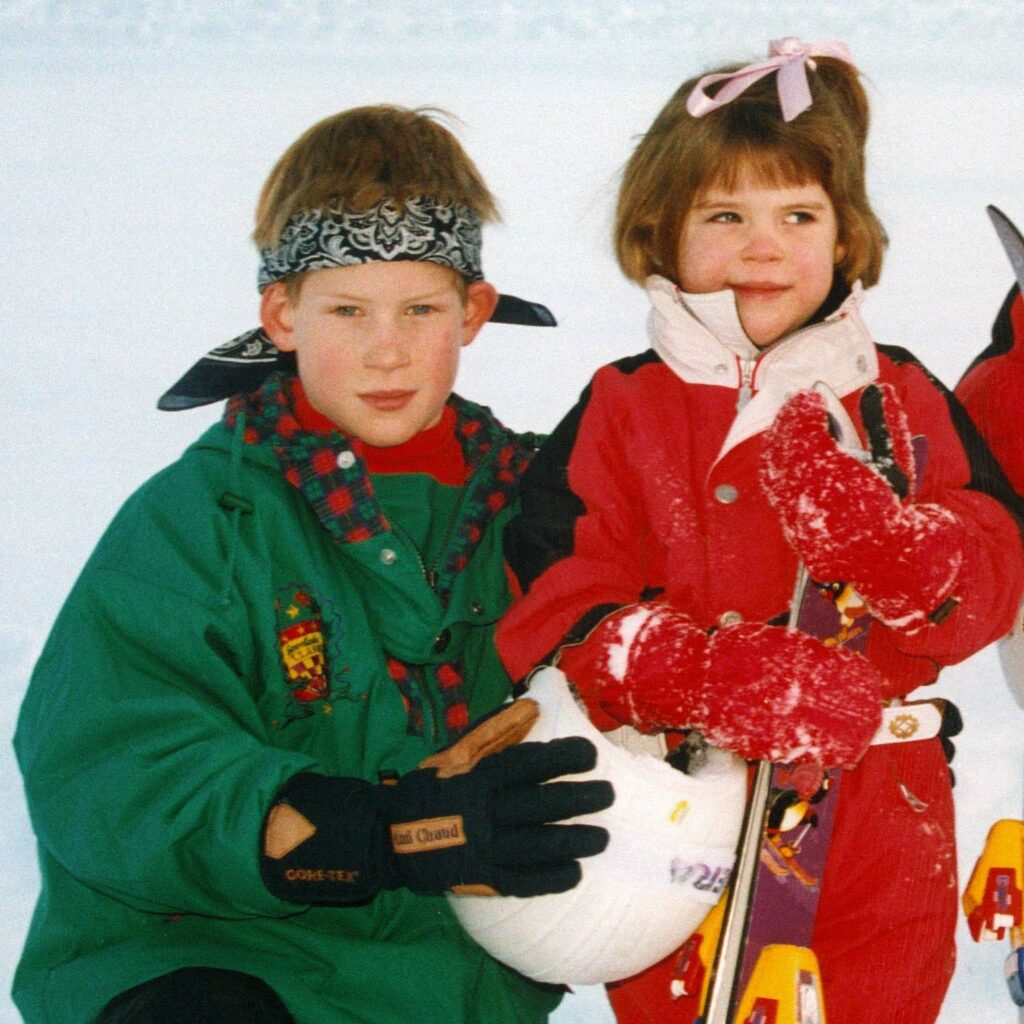 She is believed to have been the only royal that has visited Harry and Meghan since their move from the UK.
"Harry and Eugenie have always been close ever since they were children. He always makes her laugh. They share a sense of humour," a source told the Daily Mail.
"She is friends with Meghan too, and was close to his two previous girlfriends, Chelsy Davy and Cressida Bonas. It was Eugenie who helped set up Harry and Cressida. She refuses to abandon him. She is a very loyal lady, she is not one for taking sides."
On the day of Eugene's wedding, Harry and Meghan were overly excited for her and her husband.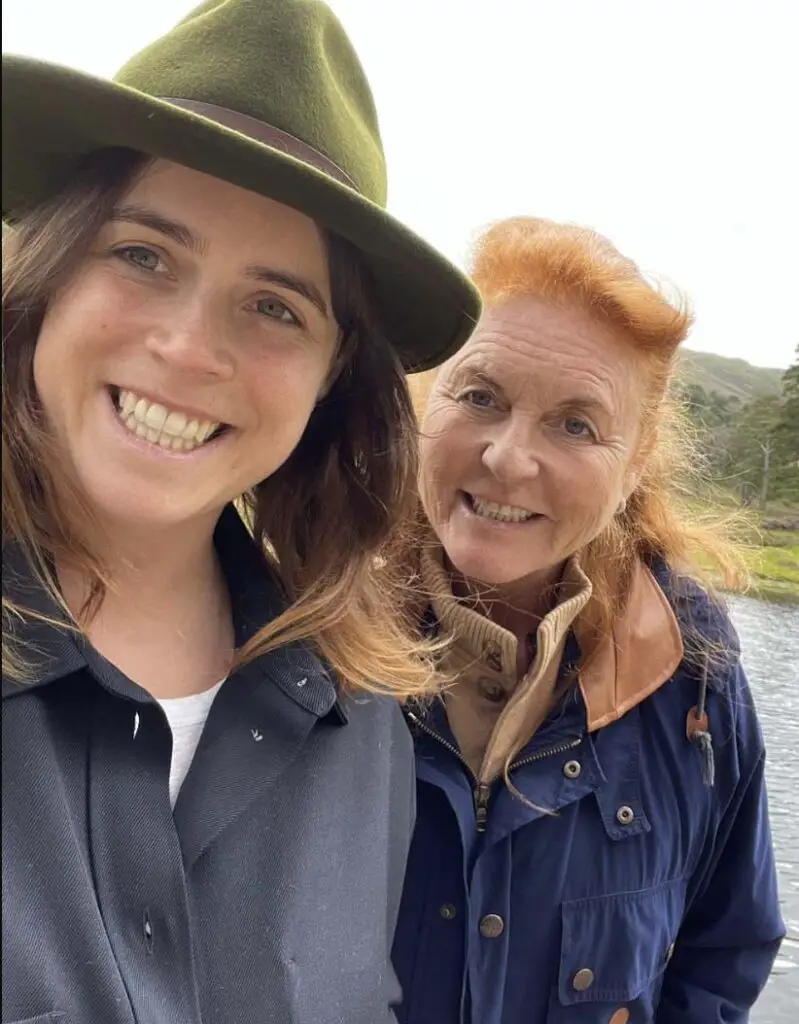 "At Windsor, just before a drinks reception for the bride and groom, we cornered Pa in his study. He was sitting behind his big desk, which afforded his favourite view, straight down the Long Walk… He was delighted to learn that he would be a grandfather for a fourth time; his wide smile warmed me," Prince Harry recalled how he broke the news to his father.
"After the drinks reception in St. George's Hall, Meg and I pulled Willy aside. We were in a big room, suits of armor on the walls. Strange room, strange moment. We whispered the news, and Willy smiled and said we must tell Kate."
Harry added, "She was across the room, talking to [her sister] Pippa. I said we could do it later, but he insisted. So we went and told Kate and she also gave a big smile and hearty congratulations. They both reacted exactly as I'd hoped — as I'd wished."
Thank you so much @emanuelungaropr for my amazing dress @JadGhandour pic.twitter.com/GDIKSx8g17

— Sarah Ferguson (@SarahTheDuchess) October 15, 2018
However, royal fans were angry with the timing of the announcement of the pregnancy.
"Why would you do that? To upstage the bride on her big day. Megs would have been livid if someone did that to her," one person said.
"It is called attention-getting when rude people intrude into other people's big day," another angry person wrote.
"I wouldn't have, even if the bride and groom were OK with the announcement, something this special should be shared separately," a third added.
"Why would Meghan and Harry think it's OK to announce their pregnancy at their cousin's wedding? They couldn't wait one more day?" another person asked.
According to some, one of those people who was angry was Princess Eugenie's mother and that was the reason why she tweeted a photo of the dress she would wear to her daughter's wedding at the same time the Sussex Royals announced the news of Meghan's pregnancy.
Please SHARE this article with your family and friends on Facebook!
Bored Daddy
Love and Peace