One of the latest t-shirt designs sold by Walmart was supposed to spread a message of awareness of the importance of recycling, reusing, renewing, and rethinking, but it turned out people saw a 'hidden' message which caused a lot of laughter and forced the store to stop selling the shirt in question.
The design showed the four words being written with the letters 'RE' capitalized.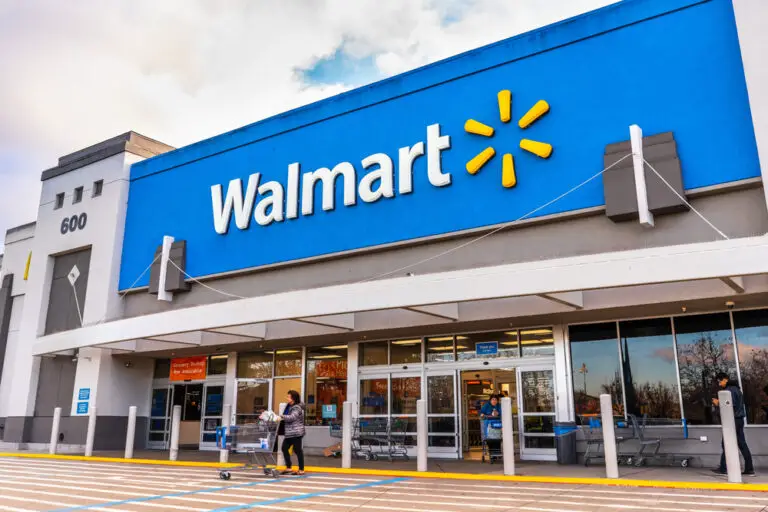 In fact, the offensive word is spotted if you read the first letters of each of the words vertically.
This came to the attention of many after a customer snapped and posted a photo of the shirt asking if others can see the 'hidden' word. In no time, the photo went viral and had many react to it in the same manner; with laughter. And as many spotted the word right away, there were also those who needed more time to understand what the 'catch' was.
"This took me longer to get than i'd like to admit…," one user commented. "Bahahaha! Brillliant – I need one too," one user wrote.
I need this shirt before Walmart realizes what they have done.
Find the hidden word. 😏😅 pic.twitter.com/OtiWsFlk3c

— ƒℓαѕкѕ вєƒσяє тαѕкѕ (@whosurdaddienow) April 3, 2023
Once Walmart learned their shirt got popular on Twitter, they were fast to react. The store issued a statement clarifying that the shirt has only been available in their Canada store. "The shirt was only sold at Walmart Canada locations and has been removed from stores," they wrote. But although the shirt could not be bought in store, it was still available to be purchased online.
At least it made many laugh.
Please SHARE this article with your family and friends on Facebook and tell us what you think of this t-shirt's desing.
Bored Daddy
Love and Peace