The connection some people have with their dogs is so pure and profound that it melts our hearts.
In fact, every dog owner should love and take care of their furry palls the way this veteran did over the years.
John Vincent of New Mexico is 69 and he still remembers vividly the day he welcomed Patch into his life. He was lonely at the time, and Patch made his days fun and memorable. Sadly, the two are now separated because of John's deteriorating health.
Speaking about Patch, John told Albuquerque Journal: "He was the smallest, and I wanted one that could ride on my bike. The only hair I had was on my chin, which was called a patch. And he had a little white patch, so we were the patch brothers."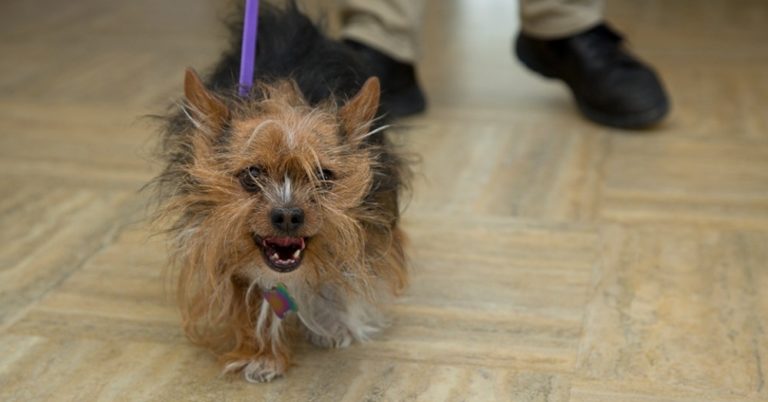 Imagine these two friends riding a bike together wearing matching googles? We bet they had the time of their lives when John was perfectly healthy and able to spend his days around his furry pal.
Before he went to the hospital, John made sure he left Patch in the hands of the people who would treat him the right way.
But as John started feeling even worse, he told a social worker at the hospice center, Amy Neal, his final wish. And that of course was to see Patch again.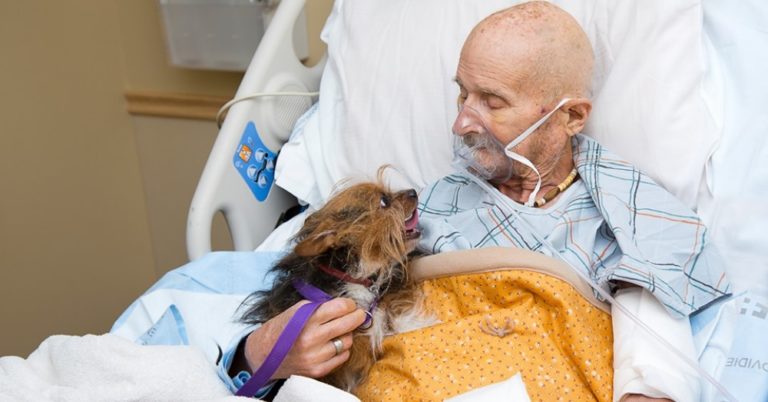 Neal was quick to do all she could to grant this veteran his final wish so she contacted the shelter where Patch was and explained the situation. Danny Nevarez, the director of Animal Welfare was more than happy to bring Patch to his owner.
Patch was quiet during the ride, but once they stopped the car in front of the hospice center, he started wagging his tail. "It's almost like he knew, he just started whimpering," Nevarez said. "Like he had that anticipation."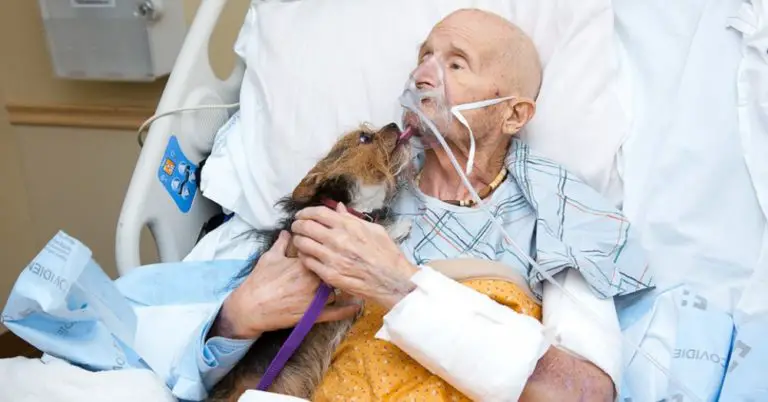 The moment John saw his friend, he said, "Yeah, that's me, that's daddy. Are you so happy to see me? I'm so happy to see you." Patch answered with a resounding yes in a form of kisses and licks.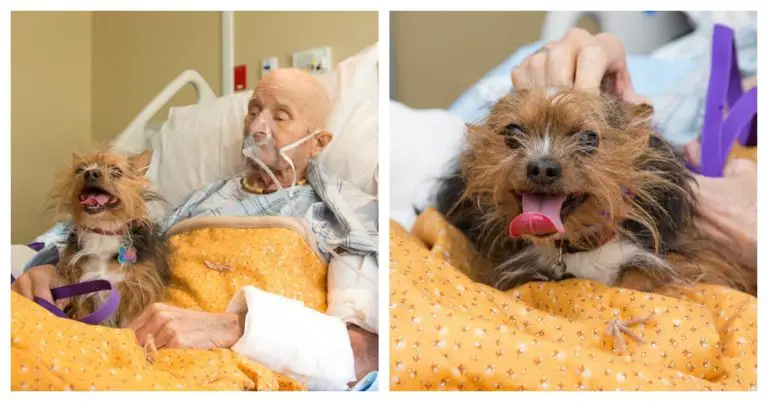 John was at ease he could spend time with Patch and was glad he learned his dog was getting a new family very soon.
"It was such a heart warming moment! They were so happy to see each other and to say their goodbyes. It was an honor to make this veterans final wish come true," the shelter wrote.
Honestly, I don't think any form of love can ever beat that of a human and their dog. Share this touching story if you agree.