The kindness we offer to one another when we need it the most is what makes this world a better place.
Mike Alexander, a mechanic from Worcester, was at Kelley Square Pizza waiting for his order to be ready when he noticed an elderly man entering the place. "I'm at Kelley square pizza waiting for my pizza to cook," Mike shared on Facebook, "and this little crippled old guy comes in. He's leaning on this makeshift cane and wearing two coats. His hands are trembling and he's wondering who is managing."
It was obvious that the man was very hungry so he asked if there was any chance for him to get anything on discount or any food that would anyway be thrown away.
The place was about to close, but the manager, who was behind the counter, wouldn't let the elderly man leave the place empty handed. But, instead of giving him the leftover food as he asked, he told one of the employees to prepare for the elderly gentleman anything his heart desired.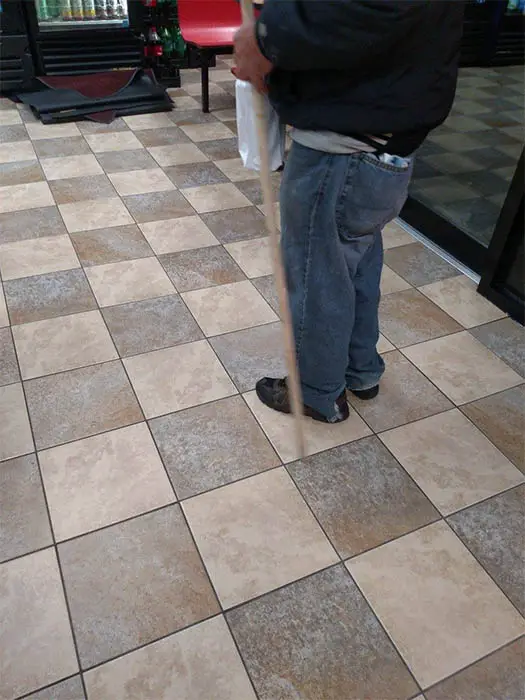 Witnessing the incredible kindness the manager offered, and sharing the story with his Facebook friends, Mike wrote: "I just want everyone to know that during these tough and crazy times where others in the world are out to hurt… there's still a lot of good. There's a lot of great. Start with yourselves. Open a door, pay for a coffee, pass on some food, donate to something, thank a vet, hang out with the elderly. Anything."
A lot of the people who stumbled upon Mike's post praised the manager's kind deed.
"Nothing makes me happier than hearing about people being wonderful to other people. Thank you!" one person wrote.
"God bless all of you for your generosity in feeding this elderly man who couldn't buy himself a warm meal. It's a tough world we live in and so many people going on notice… You all have a big heart and a blessed soul. I praise those to the highest pedestal for the kindness you are doing. Thank you, God will reward you all," another added.
There were also those who shared similar experiences. "I was in burger king a few days ago. It was cold outside. An elderly woman comes in, has about 60 cents and asked for a coffee with the senior discount. The lady looked homely but her coffee came out to 84 cents. I told the cashier [to] make it a large and give her back her change; it's on me. The lady started to cry and thanked me and asked to give me a hug, so I did… I was waiting for my food when the manager came with her coffee plus some food. He told her to sit and enjoy your food and coffee," a person named Gabrielle P. wrote.
We are so happy there are still people out there who would step in for someone in need without hesitating even a bit.