This little girl's amazing voice is another reason why we love and look forward to the best time of the year, the Christmas holidays. The spirit of tradition is all around us and the sweet melody of our most beloved songs can be heard from each corner of the street, making the neighborhood alive.
Claire is an incredibly talented  when it comes to music. It's simply unbelievable how such a powerful voice comes from a 4-year-old girl. Her performance is even more special because she sings alongside the person she loves the most, her Dad.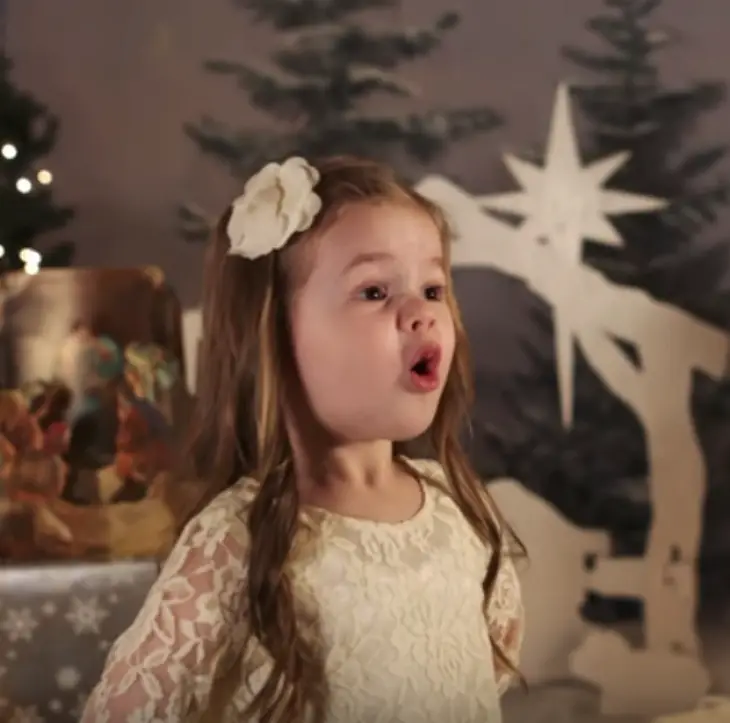 Claire's talent is outstanding and unmatched by other children her age. She is a top-notch singer in the making.
With Christmas just around the corner, the sweet prodigy decides to treat the world by sharing a video in which she sings our all time favorite "Silent Night." The whole thing is so touching that it fills our hearts will pleasure.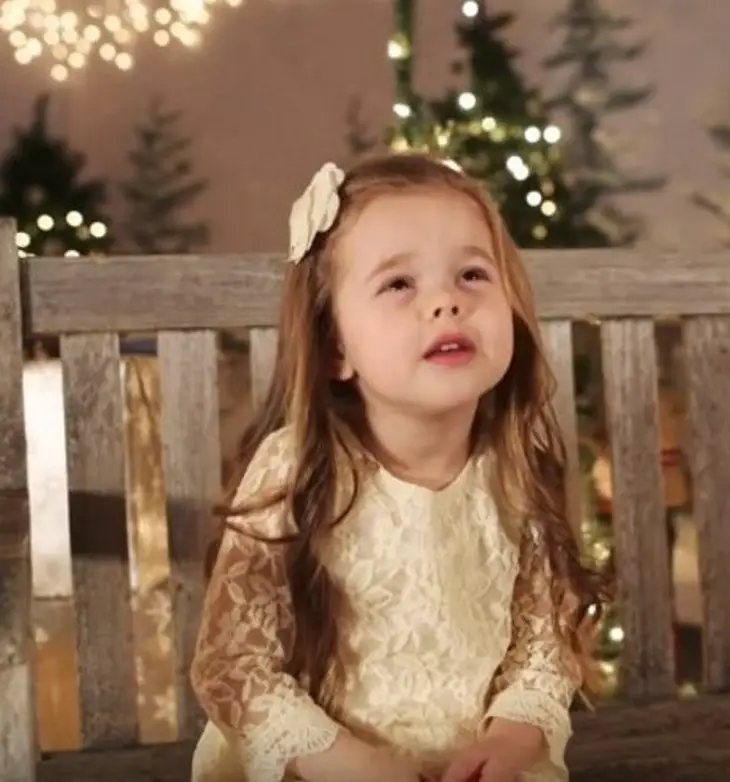 Claire loves sharing her talent with those she loves, as well as everyone who appreciates good music and outstanding singing. Her videos spread quickly and people already recognize her. She doesn't only sing at home but has been part of some national talk shows and even hosted by Ellen Degeneres, who is known for giving young and talented kids a chance to present their skills in the show.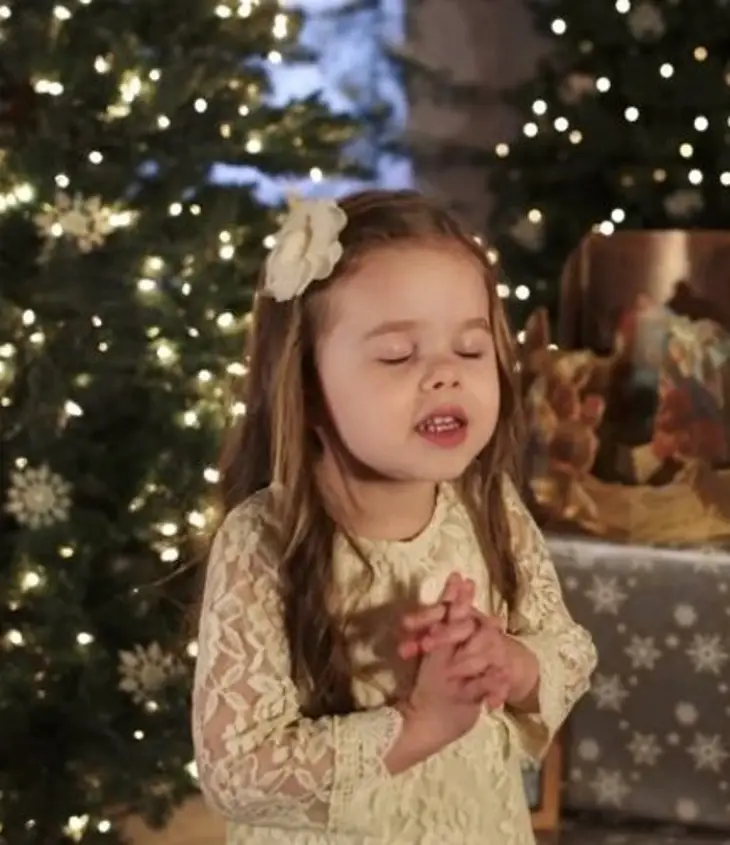 Her proud, but humble parents describe their daughter as "Just a four-year-old little girl who loves to sing and make music with her dad." But we all know she is way more than that.
Who could have known that what was supposed to be a fun time with Dad would turn into a world sensation?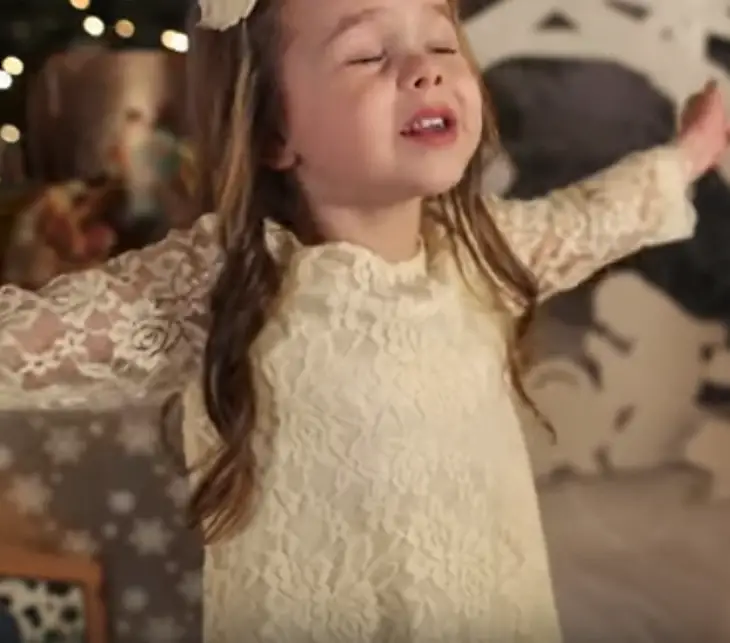 Watch how Claire adorably showcases her solo singing through this Christmas song below!