Aiden is a lovely and a very sweet young boy who had the most amazing ponytail, and boy was it long, since he hasn't had his hair cut for three years, which means this would be his first time ever to visit the barber.
The boy was a bit nervous, because he had no idea whether it would hurt or what would really be going on once he visits the guy with big scissors in his hands. He was also worried whether his mane will grow again.
It was a very nice experience he shared with his father, who was there all along, and filmed the whole thing.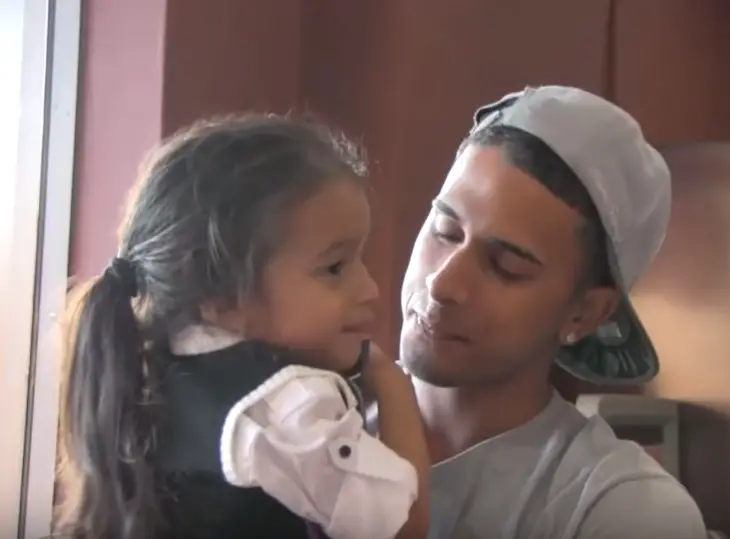 Once the parents decided their son's amazing locks should go, they certainly didn't mean to throw them in the garbage, but instead decided to do something really amazing, donate the hair to those who really needed it.
They tried to explain to little Aiden how it will be easy for his hair to grow back again, whereas there were people out there who will never have that in their life.
But although he knew he does that for the less fortunate, he was still kind of scared and anxious about the first cut. Million thoughts ran through his mind, but his daddy was there by his side.
The barber though it would be nice if the father made the cut of the hair which was put in a ponytail, so he handed him the scissors. Dad knew Aiden was still a bit nervous so he said to him:
"Mira (Look). You're a big boy, right?"
Aiden acted like a real little hero and tried to hold his tears, but once the hair was gone, he broke down in tears.
He could feel his head was lighter, but he still couldn't stop crying. Dad shed some tears of joy himself while he was hugging and kissing his brave son. This was a really touching moment shared between a father and a son both will remember for a long time. The hair which will bring joy in someone else's life was described by dad as a haircut "three years in the making."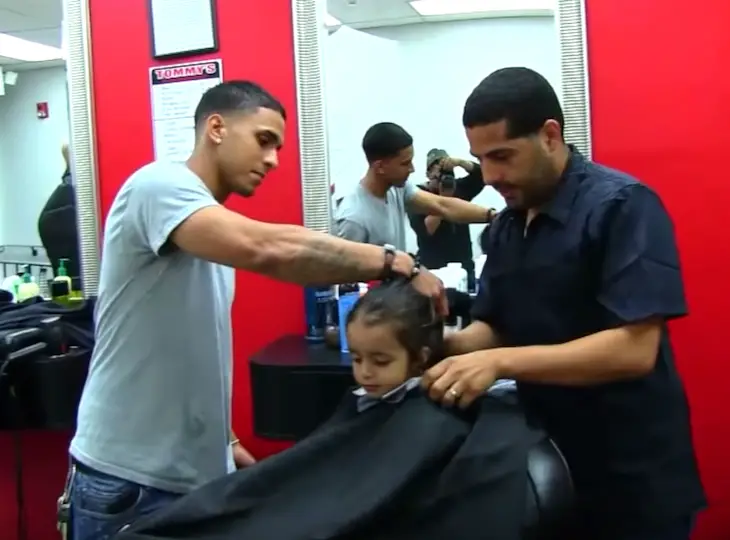 It's so promising to see parents teaching their children how to do good deeds from very young age. Take a look at Aiden's first ever haircut.