What's for breakfast? Well, this meal, which is considered by many the most important of all, tends to include the usual and somewhat dull choices such as eggs, some fried bacon or ham, cheese, maybe pancakes with some maple syrup, or some fruits and vegetables.
Today, we bring you an amazingly delicious recipe involving most of the stuff mentioned above, blended in a "twisted" way. It's so tasty that you won't believe it's that super easy to make.
All you need in order to treat yourself with this omelette-in-a-hole is:
2 slices of white bread
3 eggs
onion
peppers
ham
shredded cheese
butter
The first thing you need to do is cut the inside of the bread slices, leaving the crust. Keep the bread for later and chop the onions, the peppers, and the ham in small dice. Of course, you don't have to stick to these ingredients, but choose whatever you please.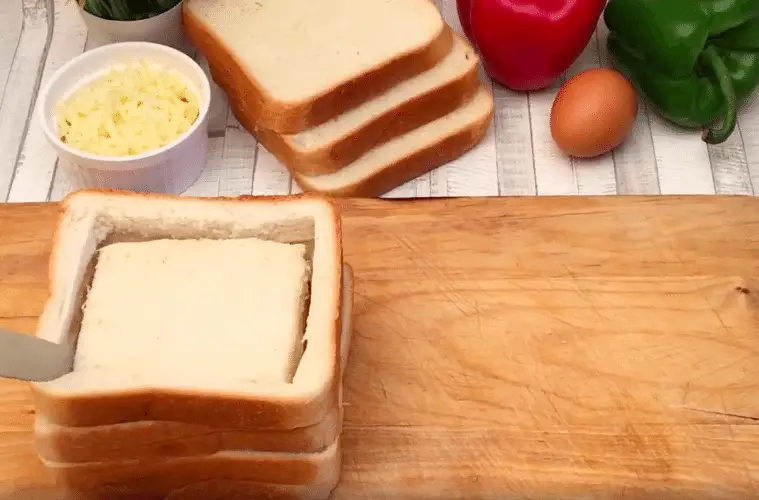 Once you are done with this, place the ingredients in a preheated pan with a few tablespoons of sizzling butter and stir until they get a brownish color. After this, separate the veggies into two separate piles and place a bread crust around each of them.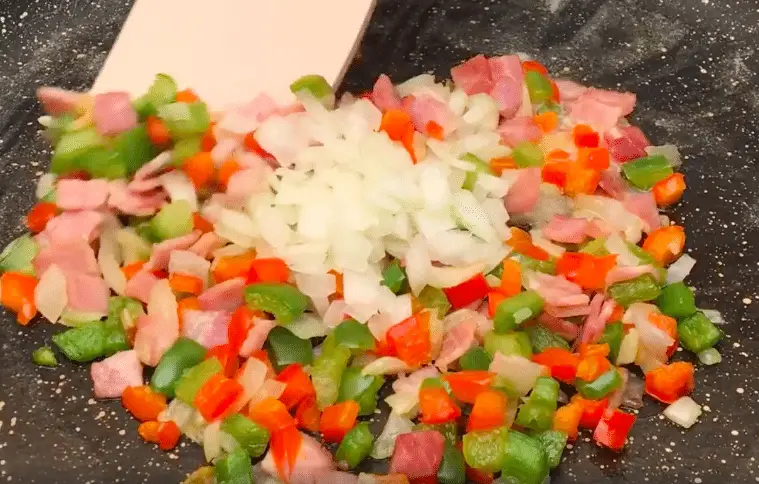 So far, so good, right? Now whisk the eggs and add salt and pepper to taste. Once everything is nicely mixed, pour it over the fried veggies and inside the bread crust. You add the cheese, as well as any other ingredient you'll think will fit this tasty breakfast, then place the sliced out bread over.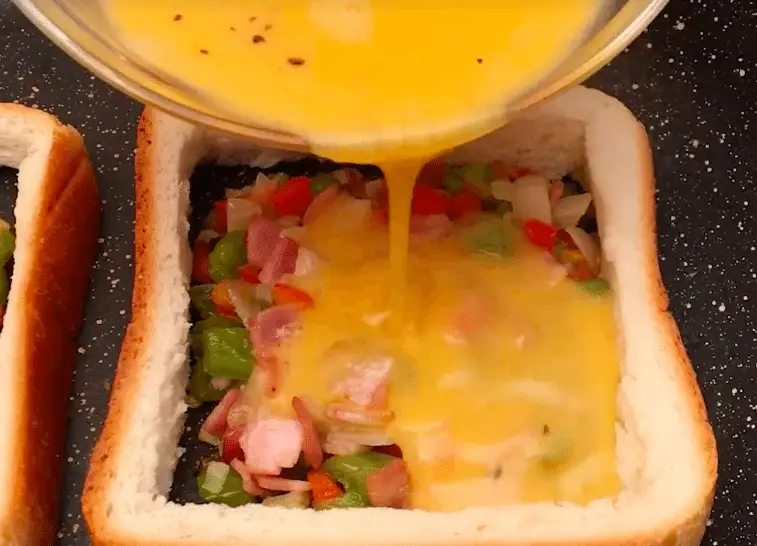 Once the egg is cooked, flip it over. It doesn't take long for it to be perfectly fried on both sides. Turn the heat off and serve the omelette-in-a-hole with any side veggies you want.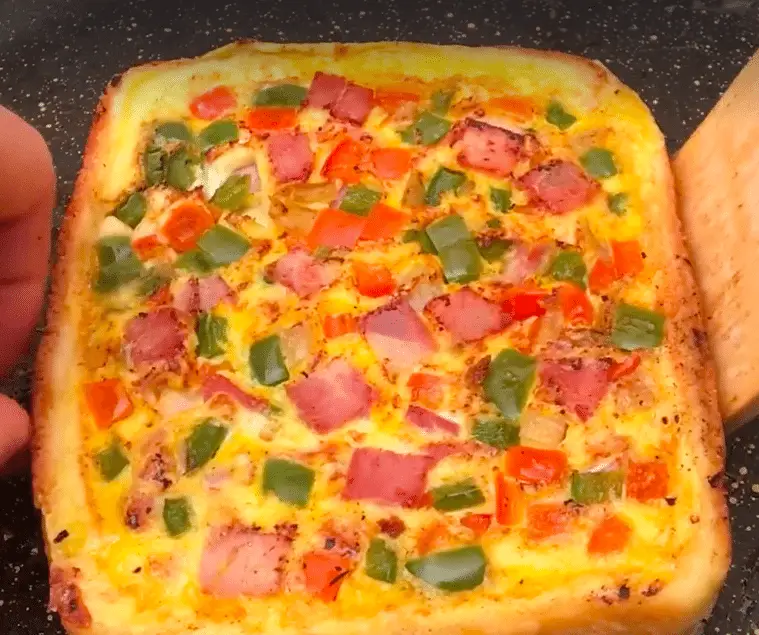 Isn't it feel awesome to be able to "play" with the food this way? This is perfect for turning the boring breakfast into an appealing dish and yet keep the ingredients we all love so much.
Once you try this, you'll never do your eggs the old-fashion way. You can take a look at the recipe in the video below. Don't forget to share it with your friends.
And yes, in case you give it a go, tell us what you think of the taste.