Every actor has a unique story to tell of their rise to stardom. This is the one of Rachel Ward, an incredible actress whose career has spanned for decades.
At the beginning of her journey to fame, Ward was a well-known fashion model who appeared on the covers of many influential magazines such as Vogue, Cosmopolitan, and Harper's & Queen. This, along with the number of commercials she was featured in, opened her path to Hollywood. It was in 1979 that beautiful Ward appeared in her first movie, Christmas Lilies of the Field. What followed after this movie were a number of smaller roles. But eventually, Ward got her well-deserved breakthrough playing Meggie Cleary in the cult miniseries The Thorn Birds alongside great Richard Chamberlain.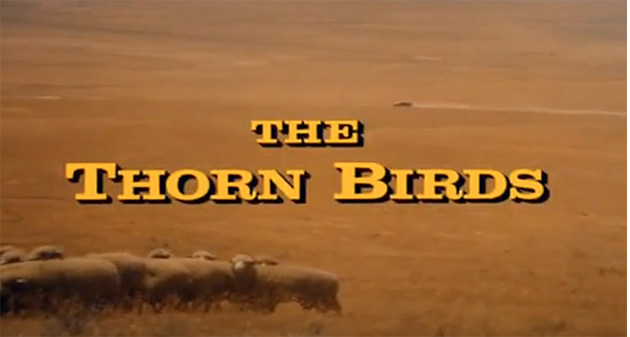 Choosing the right actress for this role wasn't at all easy. One of the producers of the 10-hour-long series, Stan Marguiles, recalled the struggles. "She has to go from 18 to her early 50s. From a rather naïve, overly romantic young girl to a bitter woman in her 30s, to a woman who finally understands where she took the wrong turn when she reaches her 50s. There's an enormous range of emotions and colors," he told NFSA Australia.
Ward herself spoke of the time she got the role that changed her life forever. "They first started to age me, it was kind of scary," Ward recalled. "I had these endless double chins. I sort of had a body suit underneath the clothes, I remember liking it when I grew older, I liked the outfits, there was slightly more masculine than they were in the beginning."
"My audition was quite light and I had a sense of humor" the actress added. "I remember I was taking it seriously but I wasn't acting with a capital A. It is so subjective, performances pieces, and I was probably spot on the first time. I got like 10/10 for looks and 4/10 for acting."
The series was a huge success and is considered one of the best ever by many. It received four Golden Globes, including Best Miniseries, as well as six Emmy awards. Ward was nominated for a Golden Globe Award for Best Performance by an Actress in a Miniseries or Motion Picture Made for Television.
Speaking to Closer, Ward opened up about her insecurities after many criticized her acting.
She recalled the New York Times writing at the time that she was a "miscast." However, over the years, she realized she shouldn't be harsh on herself as there were so many people who praised the way she presented the role. Among them was her daughter who has seen The Thorn Birds years after it first aired and told Ward, "Mom, you were fabulous." "That was, for me, the most important response that I could've ever had," the actress said.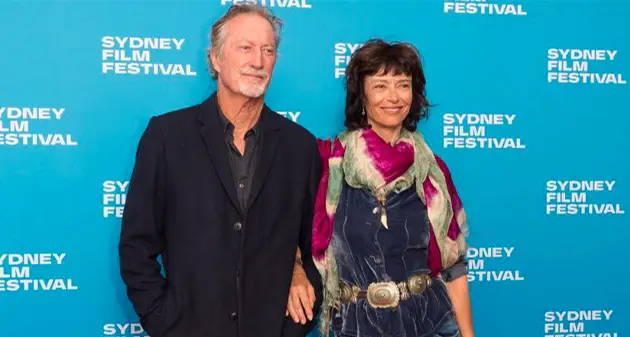 This miniseries didn't only bring Ward fame, but also gave her the love of her life. It was when the cameras were off that the true love story took place. Ward and her on-screen husband, actor Bryan Brown, fell for one another on set. "What happened on screen was happening off it – that's why our love scenes were so believable," Ward told the UK's Daily Express.
"Everyone on set realized they were falling for each other. "I've never seen two people more in love," Chamberlain said. "She seemed to get happier and happier and her work got better and better."
Ward and Brown got married in 1983 and have three children together. Until this day, they love one another as day one.
Ward is now 63 and she has never stopped acting. Some of the movies she took part in are The Big House, Martha's New Coat and television series Rake, Devil's Playground and The Straits. In 2001 she was nominated for a Golden Globe for her role in the film On the Beach.
In 2019, Ward and Brown became grandparents for the first time when their daughter Matilda had her son Zan. What is very special is that both of them where present when their grandson was welcomed into the world.
Speaking of that moment, Matilda told Over Sixty: "When I was pushing Zan out at the end, dad was stroking my head and mum was cheering me on, crying, saying, 'Come on, Till! He's so close. It was pretty special that both my parents got to be with me through such a monumental time in my life."
Besides acting, Ward, who looks as incredible as ever, is busy doing charity work. 2005, she was awarded the A.M (Member of the Order of Australia for "raising awareness of social justice through lobbying, mentoring and advocacy for the rights of disadvantaged and at-risk young people."