Missing Athens, Georgia, woman named Debbie Collier has been found dead after she sent money and a chilling text message to her daughter.
"They are not going to let me go, love you," the message reportedly read after her daughter received $2,385 from her mother via Venmo.
The police report on the search of Debbie reveals new details on the discovery of her body, which was reportedly found naked and burnt on the side of a road around 60 miles north of her home.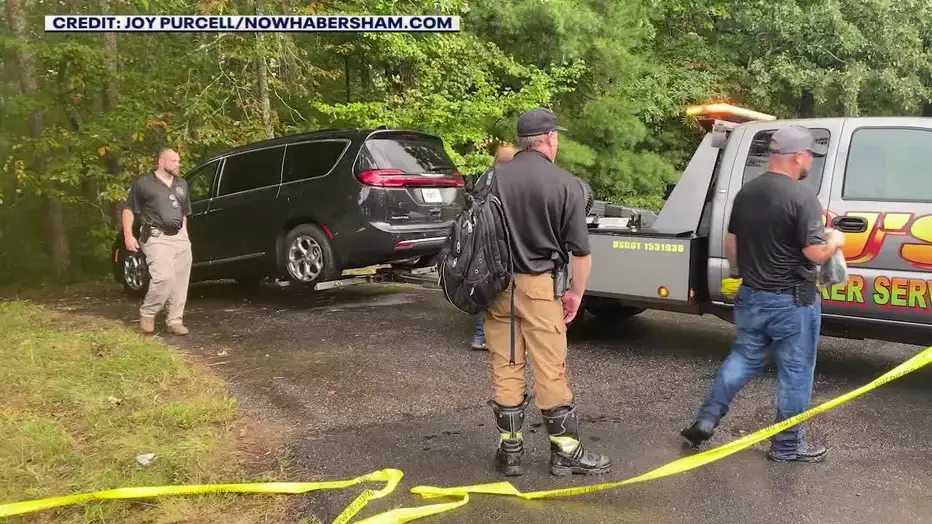 According to her daughter, Debbie left her home with only her driver's license and a debit card, in a rented SUV which was found unlocked and empty when the search of the woods around the highway began. After officers found "what appeared to be the remains of a fire," they then discovered a "partially burnt" tarp, before discovering Debbie's body.
The vehicle was tracked down thanks to the in-built SiriusXM satellite radio.
Authorities have confirmed that the body found over the weekend in Habersham County is that of Debbie Collier. Family members reported the 59-year-old Athens woman missing on September 10. Her body was found less than 24 hours later. https://t.co/IIQyem6vrr via @nowhabersham pic.twitter.com/Bb3xupqiq5

— Now Habersham (@nowhabersham) September 13, 2022
Currently, the police are handling the case as a homicide, which may be a result of kidnapping, according to the missing person's report filed by Debbie's daughter, Amanda Bearden.
Local WXIA-TV reports Debbie was the front office manager for years at Carriage House Realty. She was described as a loving and caring person. According to Amanda, her mother never experienced any mental issues nor ever showed any suicidal tendencies. On the contrary, she was a perfectly healthy individual.
Before her disappearance, Debbie was seen entering a Family Dollar a few miles away the crime scene, as confirmed by FOX News, on September 11, the day she was reported missing.
Speaking with CBS46 on Wednesday, Amanda said, "My mom was my everything. Somebody took my whole world from me." She described her late mother as a "beautiful, kind, giving woman" who "didn't deserve any of it."
So far, no arrests have been made.
Please SHARE this story with your family and friends on Facebook to share your condolences.
Bored Daddy
Love and Peace