Life is unpredictable, one moment you are at the top, and then, all of a sudden everything falls apart. And if you believe that things like these only happen to the ordinary people, you are wrong.
Does any of you remember the empire that Tammy Faye Bakker and her husband Jim Bakker built back in the day? This is their story.
Tammy was always a devoted evangelist who put her faith in God before everything. During her studies at the North Central Bible College in Minneapolis, she met her future husband Jim. It was said that they got engaged on their first date and soon tied the knot. However, both their love and life story would end in a manner no one really expected.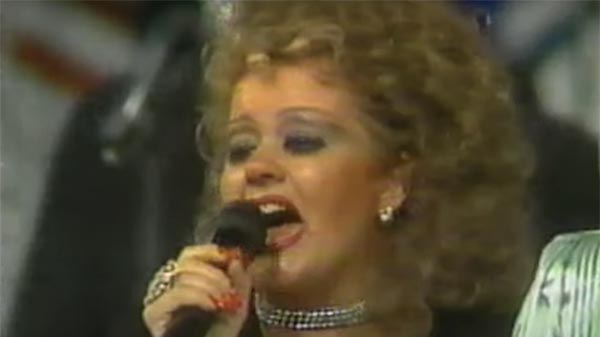 In 1974, the Bakkers founded the Praise the Lord TV network, based out of North Carolina, which would soon turn into something very huge.
"What Bakker really wanted to do was create a Christian version of 'The Tonight Show'," John Wigger, author of PTL: The Rise and Fall of Jim and Tammy Faye Bakker's Evangelical Empire, told ABC. "Which was really the first of Bakker's big innovations, the Christian talk show."
The truth is that they reached everything they put their mind to and became loved nationwide. Soon after, the couple started asking for donations from fans and gifts and money started pouring. In fact, they said this was the same as they would run commercials or sell products on their show which was gaining more and more popularity with each passing day. "'All of your favorite shows are asking you to give them money by buying their products. It's no different,'" said former PTL security chief Don Hardister.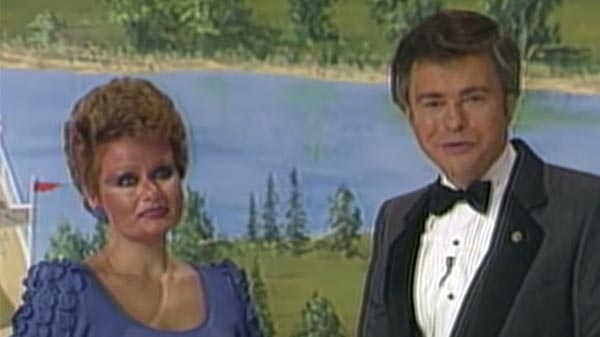 The show became the highest rated religious show with many guest celebrities who spoke of their religion and faith in God. It included preaching and some bits of comedy too.
But then, scandals came along the way and the empire of the Bakker family crushed.
It was in 1987 that the whole nation was shocked by the news that Jim was having an affair with then 21-year-old Jessica Hahn. In fact, Hahn accused the televangelist of raping her while she worked as a secretary at the church. Rumors were he offered her $250,000 to keep her silent. This affair was the start of the fall of the Bakker's empire.
Hahn on the other hand became a celebrity almost overnight and launched her modeling career. Throughout the late 1980s and into the 2000s, she was a frequent guest at The Howard Stern Show.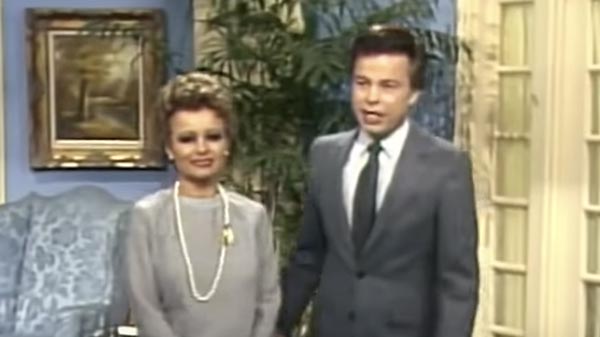 Hahn also accused Jim of mismanaging the finances of Praise the Lord Network after which an investigation was launched. Jim was accused of 24 counts of fraud and was found guilty thus given 45 years in prison, a sentence later reduced to eight years. While he was serving his time behind bars, Tammy divorced him and re-married.
In 1988, after stepping down from PTL, Tammy, who was known for wearing heavy make-up wherever she appeared, started an acting career and got a role in the famous show Roseanne.
People often teased her for her make-up but she didn't seem to care. In 1998, Tammy said during an interview, "I just laugh at them, it's just a face. I think everyone deserves to be who they want to be. Everyone should wear the face that they're comfortable with. If you look good then you feel good about yourself. I think I feel ugly without it. I think that's it, I don't do it for you, I do it for me. And I feel prettier with it, then we all act pretty. How you look does have a lot to do with who you are and what you become."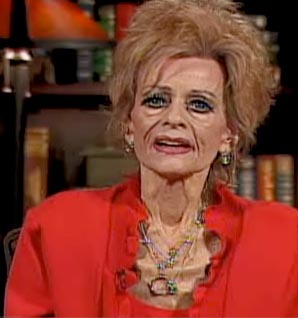 In 1996, Tammy was diagnosed with colon cancer. She died in 2004, at the age of 65 in her home in Loch Lloyd, Missouri. The last time Tammy went public was during her last interview with Larry King. Asked if she had any regrets she said, "I believe when I leave this earth, because I love the Lord, I'm going straight to heaven. I don't think about it, Larry, because it's a waste of good brain space."
She was looking unrecognizable and visibly skinny. Despite that, she still had her trademark make-up on. The last image of Tammy shook her fans and people from over the country.
Rest in peace.