Being different is not a bad thing, but it certainly comes with plenty of challenges and one of the people who know that best is Adam Pearson, the man who never let anything stand in his way to success and happiness.
From being called names such as "Elephant Man" and "Scarface" to starring alongside Scarlet Johansson, Adam has experienced a lot and today he serves as inspiration to many people who live their life with disability.
When he was born, on January 6, 1985, in London, he looked like a completely normal child, but then, when he turned five, his life changed completely. One day, he knocked his head on a windowsill, but the resulting bump on his face never went away. Instead, it triggered the growth of numerous tumors which disfigured his appearance completely. Adam was then diagnosed with neurofibromatosis, a genetic condition that causes tumors to grow along the nerves.
Sadly, he experienced a lot of bullying and considered himself an outsider.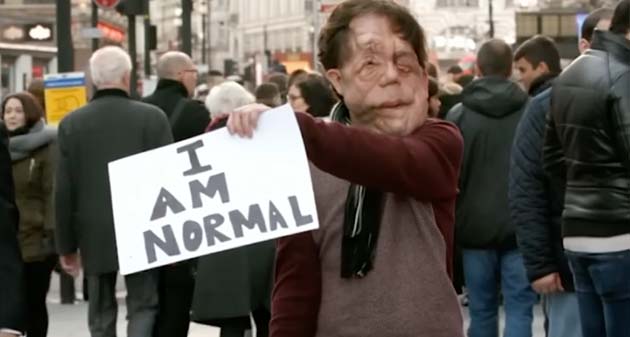 He recalled a particular incident when speaking to The Guardian. A boy from his class told him that one of the teachers was waiting for him in the next classroom, but when he went there, there was no teacher there but a group of students who made fun of him. "I went home with spit all over my blazer," he explained. "That was horrific."
In another interview, he told The Mirror, "I used to stand outside the school gates in the morning, take a massive deep breath and let it happen. I knew what I was in for. It was continuous name-calling – the classic Elephant Man, freak."
But he knew he needed to find a way to stand for himself.
"Once I started thinking like them, the bullies had won. It's about the life you have, not the one you don't. It wasn't an emotionally productive thing to do," Adam explained. "For me, it's all I've ever known. It's very much a part of me. It would have been like asking: 'Why am I this tall?'"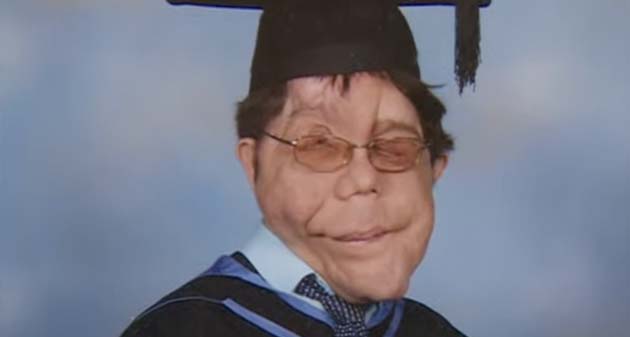 Over the years, Adam had undergone numerous surgeries. During a regular visit to Great Ormond Street Hospital, a children's hospital in London, Adam saw a poster about the organization Changing Faces, he would later became an ambassador of. The organization is "UK's leading charity for everyone with a scar, mark or condition on their face or body."
Upon graduating from Brighton University where he studies business management, Adam landed several jobs, including at Channel 4 and the BBC, and appeared in The Undateables and Beauty and the Beast, both of which deal with how society views disabilities in all forms.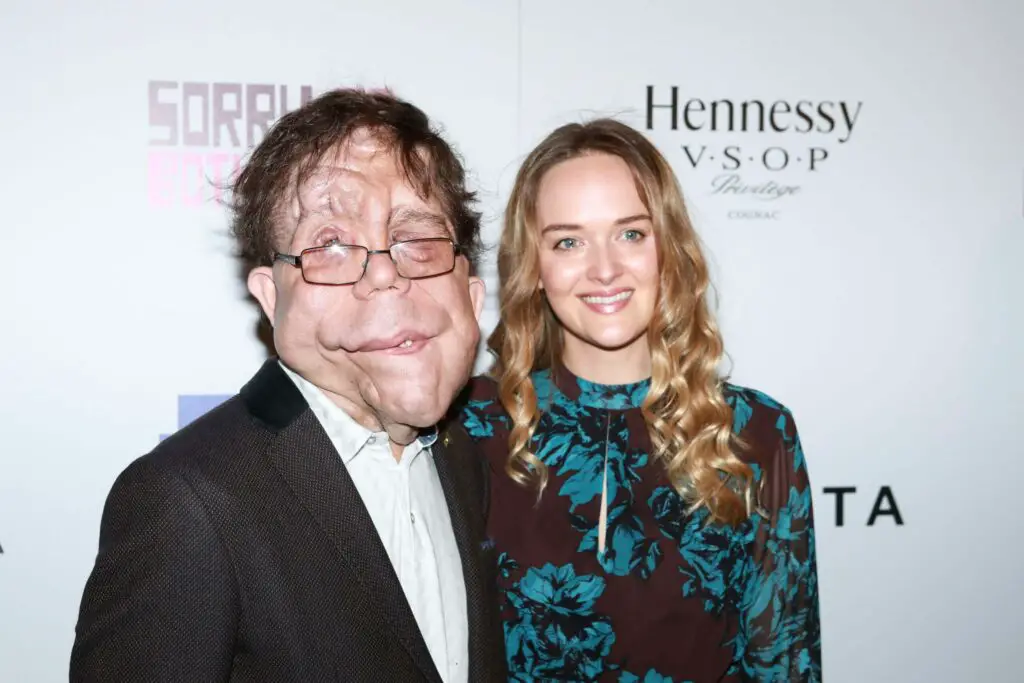 It wasn't until 2011, however, that more people learned of him and his life changed drastically. Changing Faces contacted him one day and told him that producers were looking for a male character for the film Under the Skin, starring Scarlet Johansson. Adam was quick to land on a role in the film which turned out to be a great success.
"One of the main reasons for taking the role was because it was so moving and honest," Adam said.
"For me, the film is about what the world looks like without knowledge and without prejudice. It's about seeing the world through alien eyes, I guess."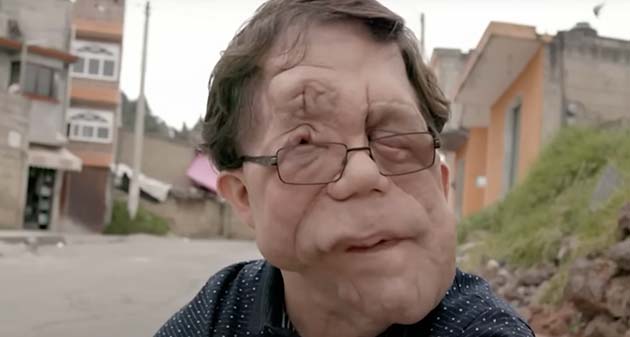 Working alongside Johansson was a dream come true. Speaking of her, Adam described her as exceptional, not only as an actress but as a human being. The two even had to film a nude scene together.
"They just said 'action' and you do it," he said. "I didn't really think about it, I didn't broadcast the information [that he was in the film] until quite near the release. I didn't tell some people at all and just took them to see the film, I mean, my friend Heidi hasn't made eye contact with me for a week.
"[Scarlett Johansson was] brilliant. She's really nice, charming, funny and intelligent once you get over the feeling of 'Oh my God, this is Scarlett Johansson!'"
Adam didn't see the film as his personal success only because he believed that being part of it was a way to show the world that people with disabilities have a lot to offer.
He wanted to be seen as a proof that nothing is impossible, even if you are different than what societies consider 'normal.'
"There's a lot of fear around the unknown. If I can try to be as normal as possible and show there's nothing to fear – either on film or day to day, going round the corner to go shopping for milk – then the more people see it in wider society, the less stigma there is. If I just sit at home and mope, hugging the dog and crying, nothing's going to change."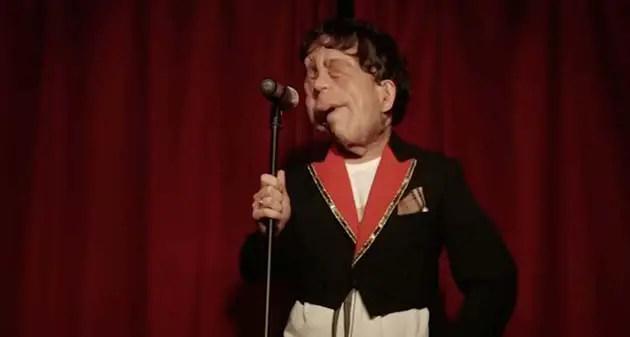 Following Under the Skin, Adam starred in other productions as well, including DRIB, in which he played himself, Chained for Life, and A Different Man among the rest. The New York Times described him as "an actor of great charm."
Having been working hard to break down the stigma surrounding his disability, Adam has been serving as a motivational speaker at different events such as the World Health Innovation Summit. He has also been given multiple TED talks. Adam won a RADAR Award and a Diana Award for his work and is serving as an ambassador for The Prince's Trust, Changing Faces, and Us In A Bus. His influence in the fight against the stigma surrounding people with disabilities is immense. In 2022, he was included in the list of UK'S 100 most influential people with disabilities.
"Often with minority talent, and particularly disabled talent, they get pigeonholed into only doing massive air quotes here, disability thing," he told Metro. "I've got no idea what disability things are, so if someone could let me know and I could start doing them, that would be great! But no, it was something that existed outside of that realm, and it seemed like a real opportunity to sort of step out of that bubble."
Adam is single and doesn't have children. In case he does, there is 50% chance they will inherit his condition. "My kids will be genetically awesome anyway," he proclaimed.
Adam Pearson is a fascinating man who has become a role model for many.
We wish him even more success in the years to come.
Please SHARE this man's life story with your family and friends on Facebook.
Bored Daddy
Love and Peace