There's no greater pain in the world than that of losing a child. The thought that they would never see their most precious jewel ever again is devastating for moms and dads to say the least.
With the loss of a child comes grief that never fades away, but intensifies with each passing day.
The parents of Alex Harris, one of the bravest young men we've ever heard of, shared the heartbreaking news of his passing.
He died a hero and left a huge void in the hearts and lives of his family.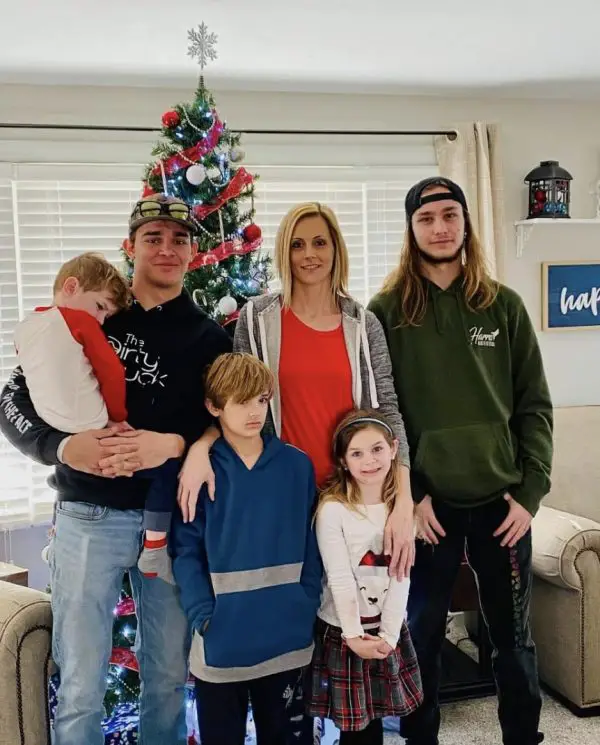 One day, Alex and his young brother Asher were swimming in the Missouri River. They had lots of fun, but then, all of a sudden, Alex noticed that his little brother got caught up in a powerful current. Without having a second a thought, he rushed towards Asher in an attempt to save his life, which he did. Unfortunately, he lost his own life in the process.
Alex held on to Asher until their mom arrived, but he was too exhausted to be able to fight any longer and simply collapsed and vanished.
His mother, Nikki, said she witnessed the moment when her son's hands slipped. They called help right away, but Alex's body was found the following day. He drowned.
Alex's father, Tyson, shared a heartbreaking message on Facebook to inform his friends that they lost Alex. He explained that the young man died trying to save his little brother. He added that he wished he could take his son's place every second of every day.
Tyson said that he has a hard time accepting the reality and although he is aware that Alex will never come back, he still has the feeling that he would wait for him in front of the car in the morning, like he did every day. The two would travel together for 15 minutes each morning, and they were both looking forward to it because it was a father-son time they used to talk about many things.
Alex's football coach said that Alex was "simply a person who would assist somebody else out."
This young man's bravery will never be forgotten. He saved his brother's life although he was aware that he could easily lose his.
Rest in peace, Alex.
Following the tragedy, the Missouri State Highway Patrol has urged people to use personal flotation devices when traveling on a river or any other body of water that is unexpected.
Please SHARE this heartbreaking story with your family and friends on Facebook to share your condolences.
Bored Daddy
Love and Peace