Who wouldn't want to spend the holidays surrounded by family and friends? I guess that is what every person is longing for, because not being able to experience that feeling of warmth and coziness of your place during the most wonderful time of the year might be the worst thing ever. After all, the holidays should be all about family and friends, and those we love the most.
Unfortunately, many people don't get to experience the holiday festivities at home, usually because of their demanding job positions. Think of all the doctors, nurses, firefighters, and military men and women who spend endless hours and shifts helping those in need, and serving a whole nation. These people certainly don't have it easy.
As a result of deployment many soldiers miss not only the holidays, but many times the birth of their children and watching them grow up, many birthdays, gatherings, and other special events. For these people, as well for their families, having a chance to make it home is the ultimate Christmas present.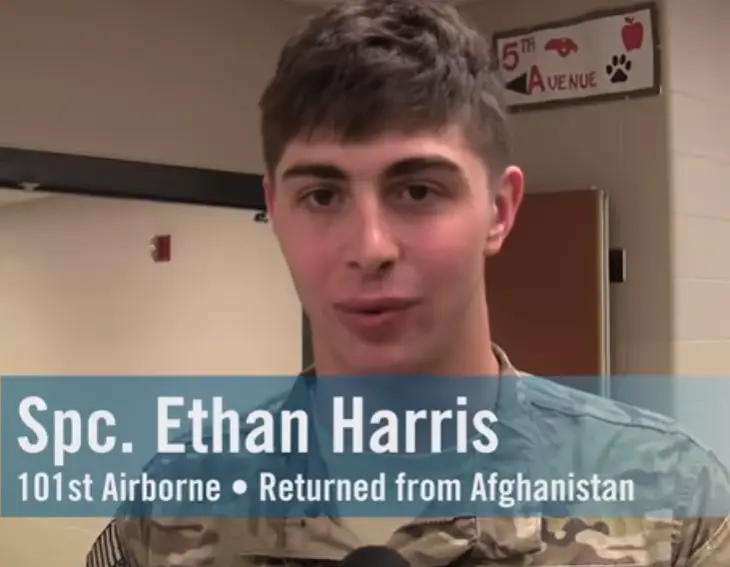 Specialist Ethan Harris did a tour in Afghanistan as part of the storied 101st Airborne Division, also known as the "Screaming Eagles" because of their patch.
A year after being away it was finally the time for this Specialist to reunite with his family. He got to be home for Christmas, and since it is the time of the year when we give presents, he got the idea of surprising his mom by doing something both emotional and fun.
Spc. Harris' mother works at the Prairie Heights Middle School. It was the perfect place for him to show up and make her jaw drop. So he did just that, went to the lottery the school organizes each year, dressed up in a uniform, but not the one everyone is used to seeing him in.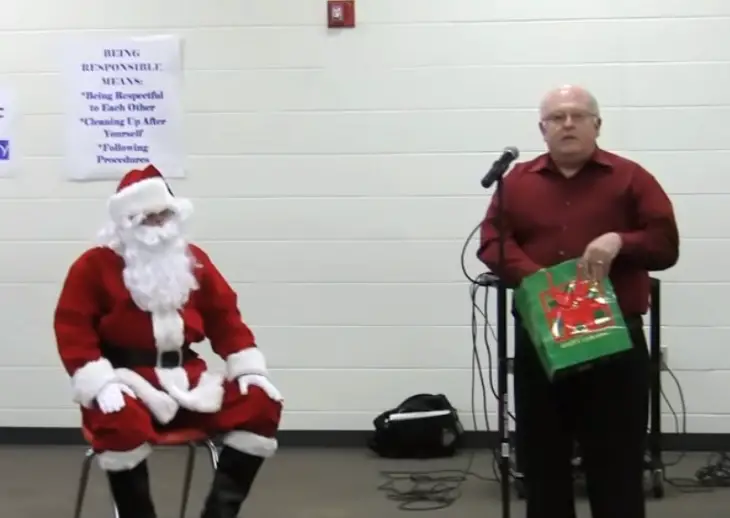 Kim Harris, Spc. Harris' mother, isn't just a math teacher, but one of the best teachers ever. She is loving and caring and students simply adore her. She was told her son was already in the United States and she was anticipating to embrace him and tell him how much she missed him.
On the day of the lottery there is always a person dressed as Santa. This year wasn't any different, everyone was gathered at the school cafeteria, the Big Old man was also there waiting for the people to tell him their Christmas wishes. That's when the Superintendent Alan Middleton called Kim's name.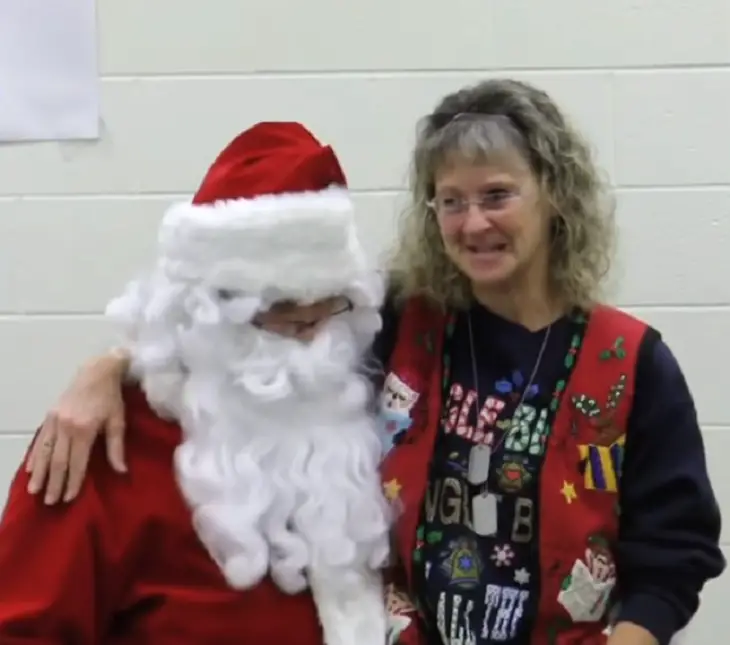 He then told her to come in the front and sit in Santa's lap. She was quite excited and laughing all the time. When Santa asked her what it was that she wanted for Christmas she replied:
"Peace on Earth and goodwill towards men."
Although her wish list was long, the best present she could have think of was there already.
"My son is safely on U.S. soil."
Santa then asked Kim where her son was, but when she responded "Fort Campbell," he only had one more question to ask.
"Are you sure?"
That's when Santa pulled his beard down and revealed his true identity!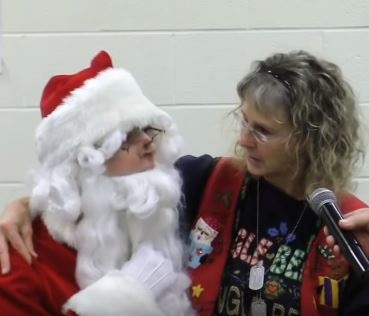 This mother's reaction is priceless. She really couldn't be happier knowing she will get to spend Christmas with her son.
Watch the full reunion in the KPC News video below: