I'm sure everyone remembers when Susan Boyle first took the stage of one of the most popular music shows, Britain's Got Talent. When the judges saw the middle-aged woman walking in, they didn't expect much, but once she started singing, she left everyone in awe. Her voice spread to the end of the huge place and some strangely magical beauty could be felt in the air.
Now, with the Christmas just around the corner and all the holiday songs that announce the birth of our Savior, we get to listen to many renditions of those familiar melodies. However, this year, nothing compares to Susan's performance of the classic "Away In A Manger," which comes from her second album, "The Gift."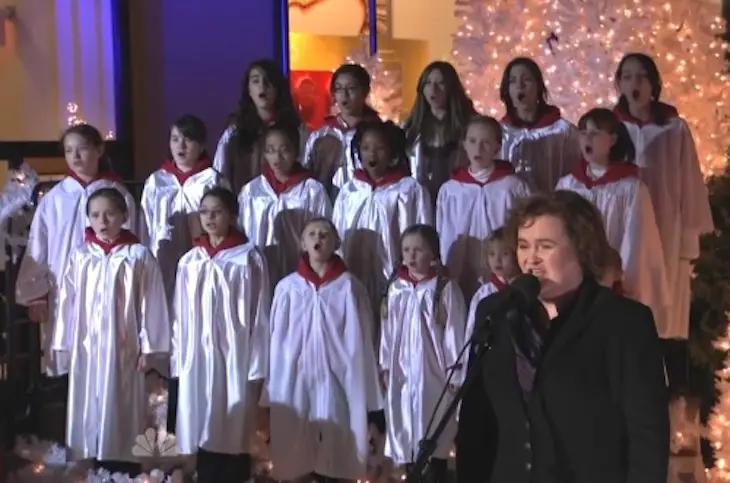 The soul and the deep emotions that pour from this incredible song are enough to get anyone in the Christmas spirit! She wows everyone who gets to listen to her angelic voice that sends chills down our spine. The version of this song is bound to become your favorite. 
Susan is a devoted Christian who keeps the faith near to her heart. She explained her religious beliefs to Christian Post saying:

"My faith is incredibly important to me on every level. It gets me through those moments of self-doubt and also allows me to understand that this gift of my career, later in life, is from a higher power. Religion is very important to me and I still attend church services regularly. As a young child, I went with my family to church and sang in the choir. I find that my religion gives me a direction in life and brings great happiness. "
She performs at the Rockefeller Plaza in New York in front of a huge crowd that gathered to feel the magic and the spirit of the holiday during the annual lightning of the Christmas tree.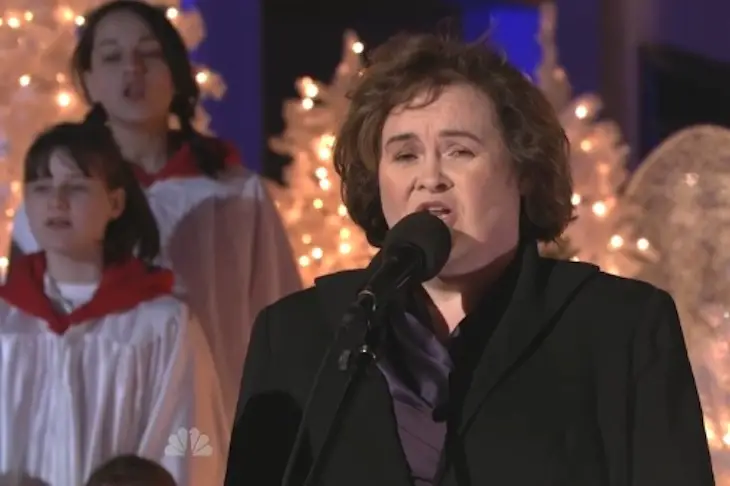 This once-in-a-lifetime show starts with little children dressed in outfits that speak Christmas singing in a choir. They might be young and tiny but their voices are incredibly powerful. They start singing the introductory lyrics and when we think it can't get any better, Susan takes the stage and it's impossible not to get goosebumps while listening to her amazing vocal abilities.
What a wonderful way to ring in the holiday season.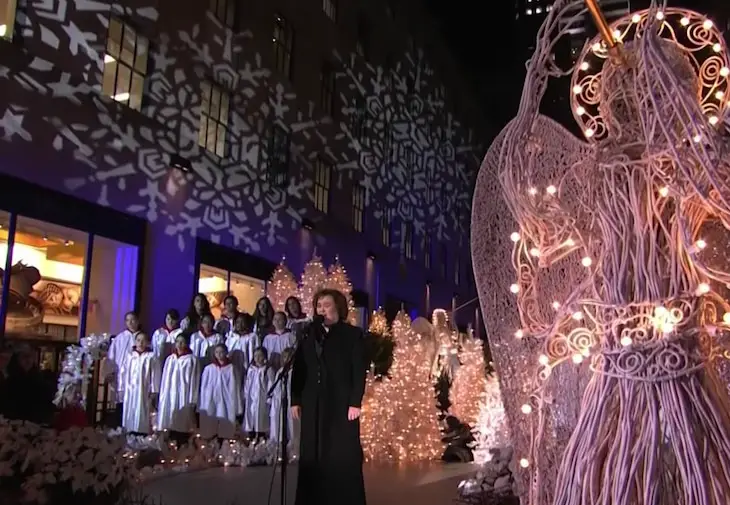 Listen to Susan's performance for yourself below. She is amazingly talented.