Only those who have ever lost a pet they considered family know the pain behind the thought of never having to hold that creature in their arms again.
K-9 Bodza was an 11-year-old German Shepherd loved and respected by the entire community. He served loyally his entire life and was part of a number of missions outside U.S. Bodza was deployed in Iraq, Kyrgyzstan, and Kuwait and worked as a bomb detection dog with the U.S. Air Force.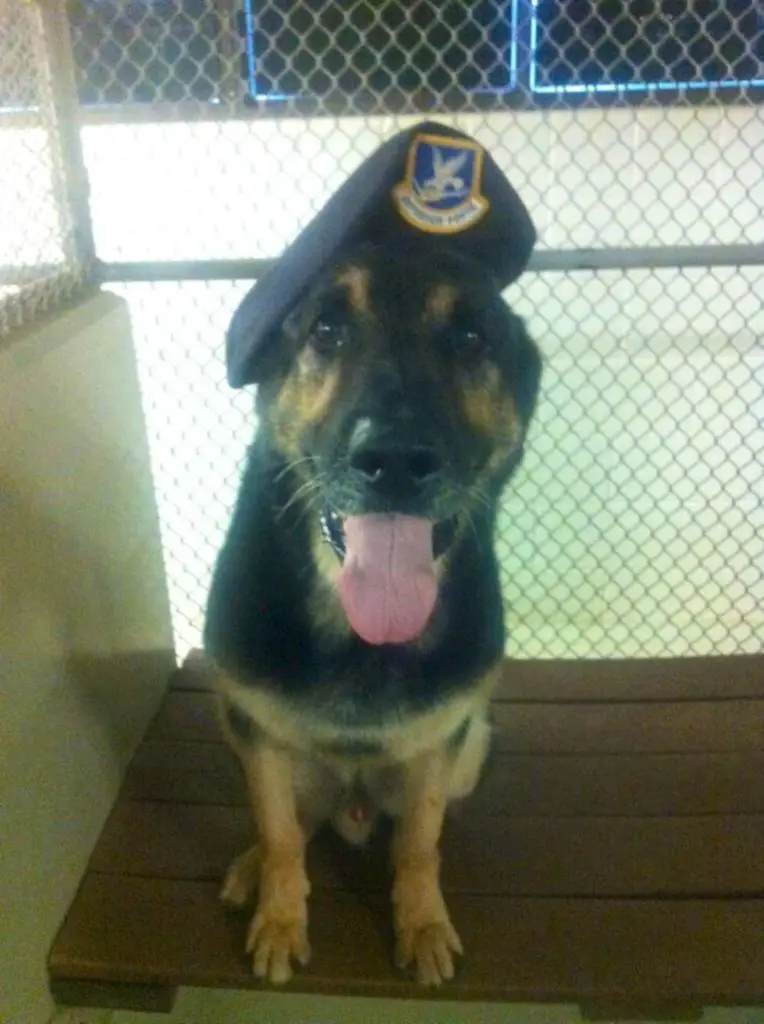 Although he was there to protect many members of the military, it was soldier Kyle Smith who created a very close bond with Bodza. The two first met during their deployment in Kyrgyzstan in 2012 and became best of pals.
Speaking to The Dodo, Smith said of his friend: "I loved working with him because he taught me a lot — patience as a young handler, and how to understand that this job isn't just about you. Bodza was a goofy and gentle dog. We had horse stables directly beside our obedience yard and when [the horses] were out, no obedience was going to be done. He'd run the fence line continuously."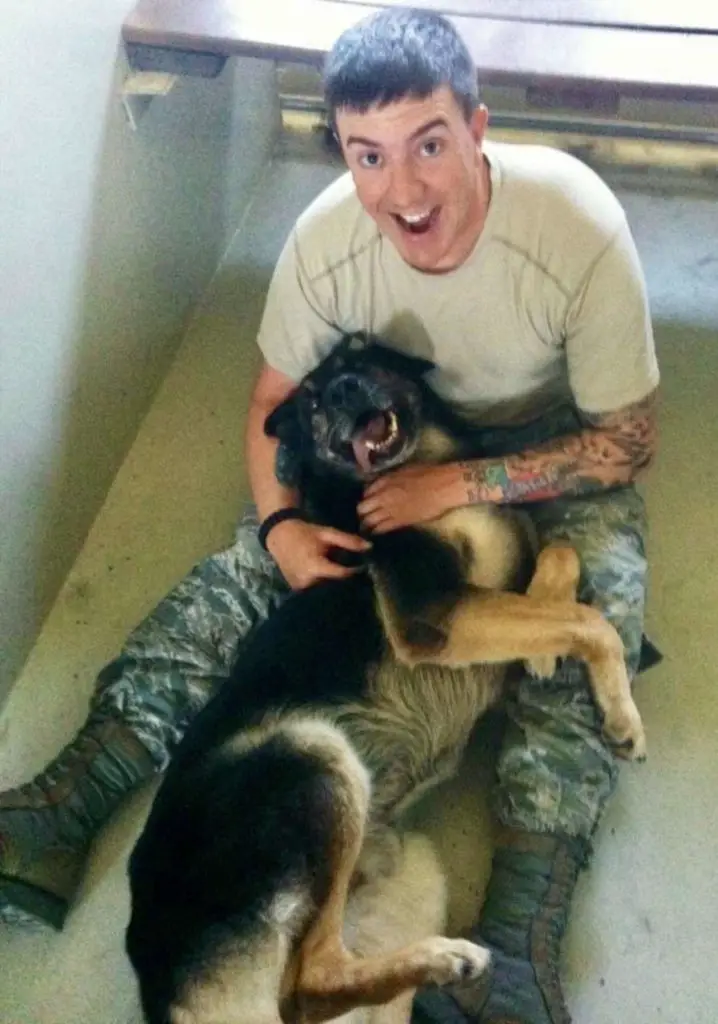 Unfortunately, brave Bodza was diagnosed with degenerative myelopathy, a disease affecting his spine. That affected his walking and caused him pain with each step he struggled to take.
"His hind limbs lost their use and he could barely stand up anymore, much less walk," Smith explained. "He couldn't handle the stress on his body and using the restroom was a task."
Not wanting to see him suffer any longer, Smith decided it would be for the best if he put Bodza to sleep. The dog died at an El Paso, Texas, clinic.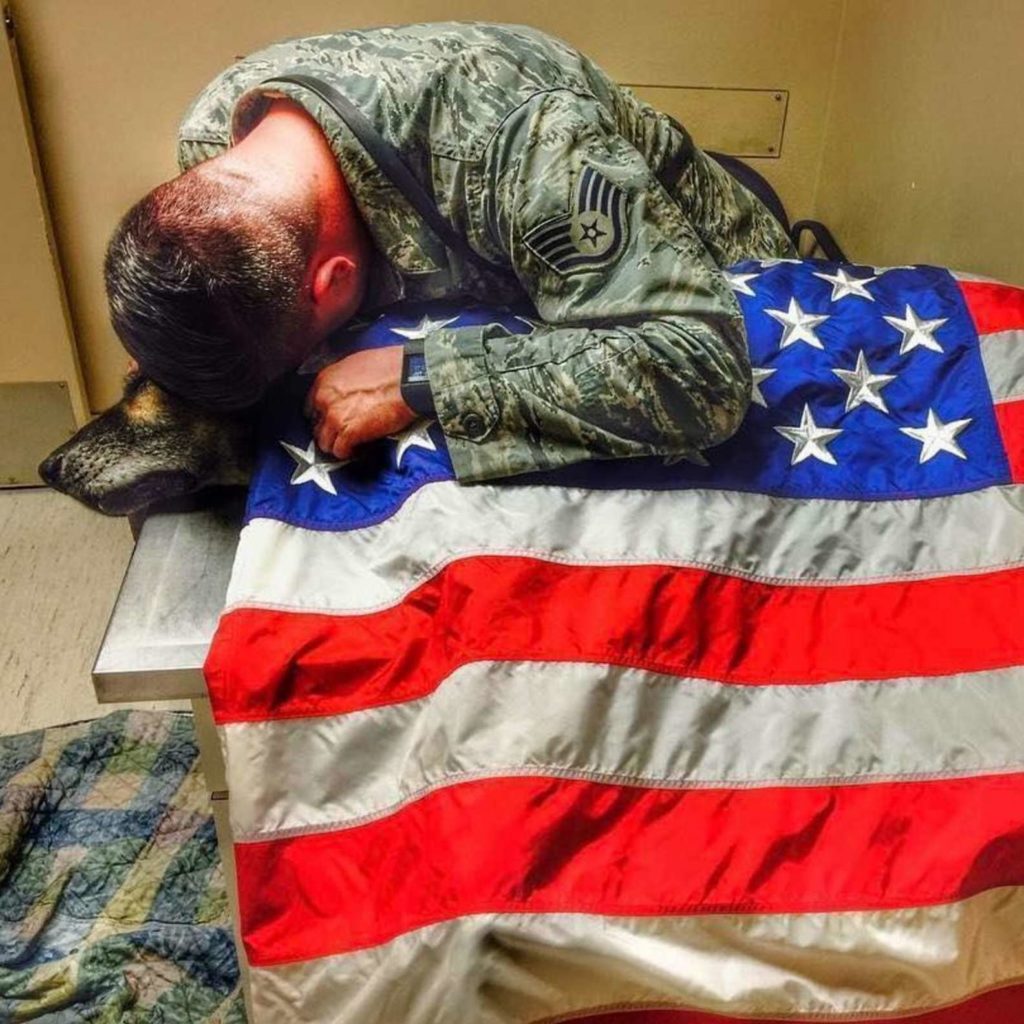 A number of soldiers were there to pay their tributes and thank Bodza for everything he had done for them. His body was draped in an American flag as a thank you for serving the country.
The photo of Bodza's body soon went viral and became a representation of all the hard work by the K-9 dogs who are not afraid to lose their lives in order to protect ours'.
Rest in peace, Bodza. You will be dearly missed.