Singer and rapper Aaron Carter was found dead November 5 in his Lancaster, California home, his representative confirmed. Carter, who had hits in the early 2000s and was the younger brother of a Backstreet Boy's Nick Carter, was 34.
"Right now it's a really bad time, we're trying to figure out what happened and what the cause of it was," they representative said in a statement.
"We're just as upset as everyone and hope that fans can give thoughts and prayers to his family."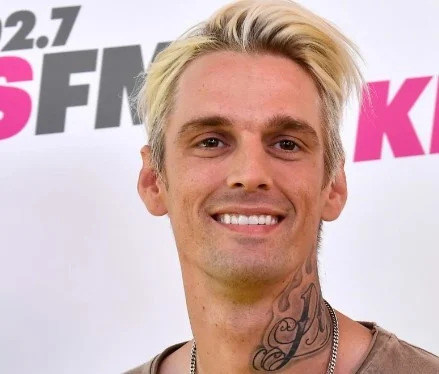 According to TMZ, law enforcement received a call at 11 AM Saturday that a male had drowned in the bathtub. Other sources have also confirmed that Aaron was found in the tub with homicide detectives sent to the scene to further investigate the tragic incident.
Aaron rose to fame at a very young age opening for the Backstreet Boys on a number of concerts and tours.
His first album, which he released at the age of just nine, reached gold status. His second album reached triple platinum and Aaron became a sensation adored by millions.
Overall, Aaron's four albums sold millions of copies.
The singer-turned-rapper also made plenty of TV appearances, including in an episode on the first season of Lizzie McGuire in a Christmas-themed episode titled Here Comes Aaron Carter. In 2001, Carter debuted on Broadway in the cast of the musical Seussical.
He also appeared in the musical show Dancing with the Stars.
Over the years, Aaron opened up of his struggles with substance abuse and revealed he had checked into rehab several times.
He was a father of Prince, whom he had with Melanie Martin.
Fellow '90s popstars New Kids on the Block paid tribute to Carter, saying they were "shocked and saddened" by his death.
Below is a video of Aaron taken a few days before he passed away.
Rest in peace, Aaron. Our thoughts and prayers are with his family.
Please SHARE this article with your family and friends on Facebook.
Bored Daddy
Love and Peace