Sharon Osbourne was reported to have experienced health scare while filming an episode of Night of Terror, although it has initially been reported that she was working on an episode of Ghost Adventures.
According to the Ventura County Fire Department, they responded to an unspecified emergency call at a historic hotel in Santa Paula at around 6:30 p.m.
The reason for Sharon's hospitalization remains unclear. What we know is that she has been released from the hospital, according to her son Jake's Instagram post.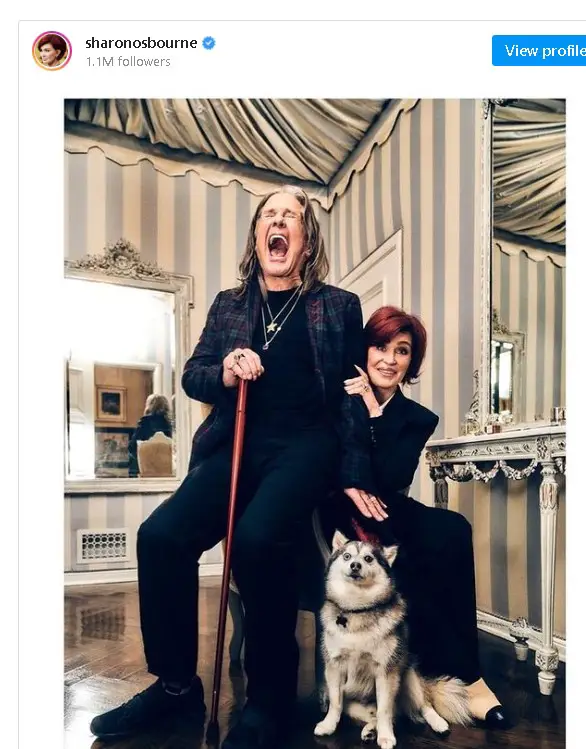 "Ok, here is what I'll say – first things first MY MOTHER WASN'T FILMING AN EPISODE OF @ghostadventures," he posted on Saturday. "She was filming an episode of Night of Terror with me. Hahaha."
His post further read, "Now that we have made that clear…She has been given the all clear from her medical team and is now home. Thank you to everyone who has reached out with love and support.
"As to what happened to my mum – I'm gonna leave it to her to share about it when she's ready."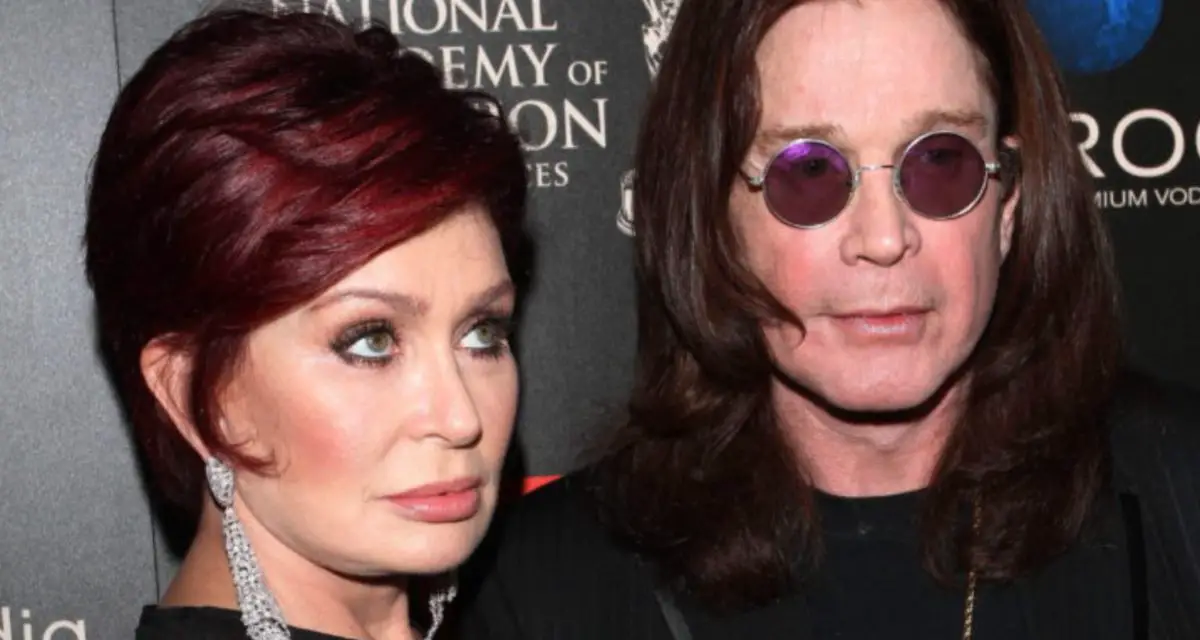 Sadly, when it comes to their health, the last couple of years have been quite challenging for the Osbournes.
Ozzy Osbourne, Sharon's husband, has been experiencing health issues ever since his quad-bike accident in 2003. In 2019, he was forced to undergo a surgery after he experienced yet another life-threatening fall and dislodged metal screws in his spine.
"I went to the bathroom in the middle of the night, lost my balance, and landed flat on my face," Ozzy explained.
"When I fell to the ground, I noticed a large white flash and said to myself, 'you've finally accomplished it now.'
"I knew it was serious, and I thought I was paralyzed; thus, I remarked very gently to Sharon, 'Sharon, I can't move.' It appears that I've broken my neck. Dial 9-1-1 for an ambulance."
In 2020, he was diagnosed with Parkinson's disease.
Recently, he underwent yet another major surgery and photos of him show him walking using a cane.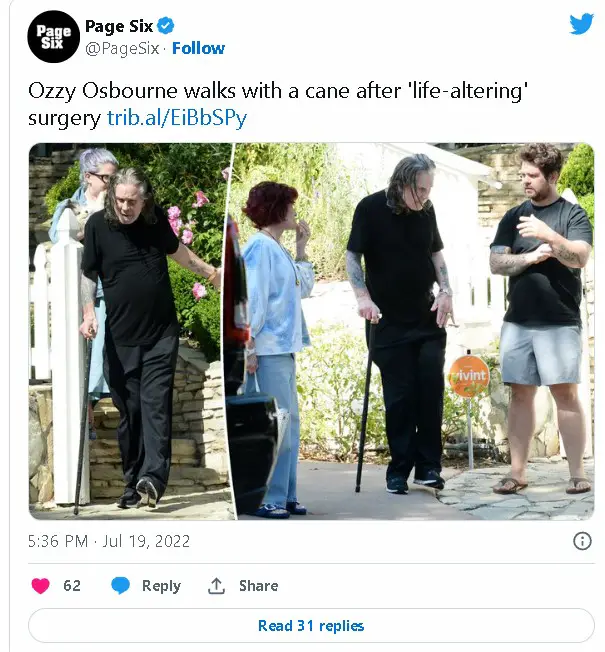 Ozzy, who is British, expressed his wish to return back home to England.
Speaking of his life in America, the Black Sabbath lead singer said, "It's a very weird place to live right now." 
The singer told the Observer, "Everything's f*cking ridiculous there. I'm fed up with people getting killed every day. God knows how many people have been shot in school shootings. And there was that mass shooting in Vegas at that concert … it's f*cking crazy.
"And I don't want to die in America. I don't want to be buried in f*cking Forest Lawn. I'm English. I want to be back. But saying that, if my wife said we've got to go and live in Timbuktu, I'll go. But, no, it's just time for me to come home."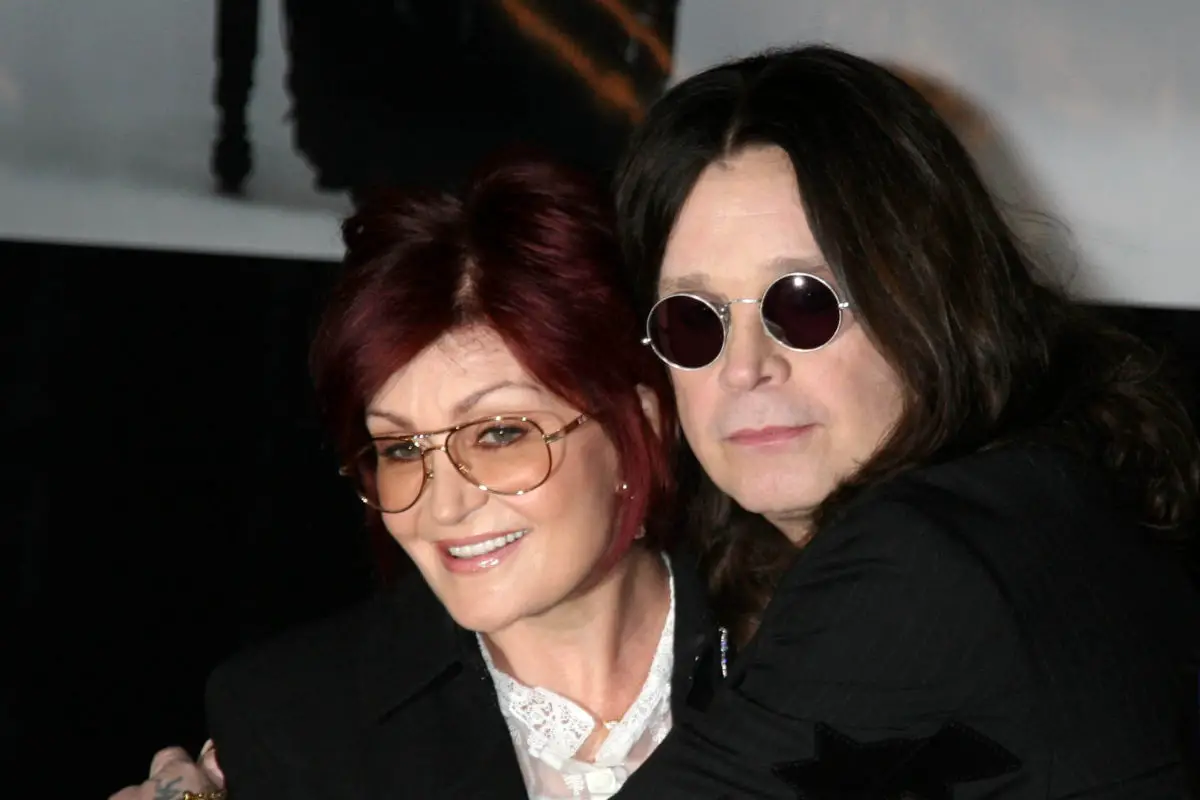 We wish the Osbournes only the best in the years to come and we hope they would be able to overcome every obstacle that comes on their way.
Please SHARE this story with your family and friends on Facebook.
Bored Daddy
Love and Peace