With her enchanting music and hits such as Come on Over that topped the charts for a very long time, the 'Queen of Country Pop,' Shania Twain, caught the world by storm.
Born Eilleen Regina Edwards in Windsor, Ontario, on August 28, 1965, Shania and her two sisters were brought up by their mother and her husband Jerry Twain, whom they considered a real dad as their biological father didn't have much to do with their upbringing.
During her young years, Shania's life, and that of her family, wasn't an easy one. They had a hard time make ends meet and didn't have much food on the table although their adoptive father Jerry worked hard to provide for the family. There were times when they survived only on "goulash," a dish consisting of dry bread with boiled milk and brown sugar. Despite the hardship, Shania never really shared details of her life with anyone because she was afraid that authorities could break her family apart if they knew how bad they lived and how much they struggled.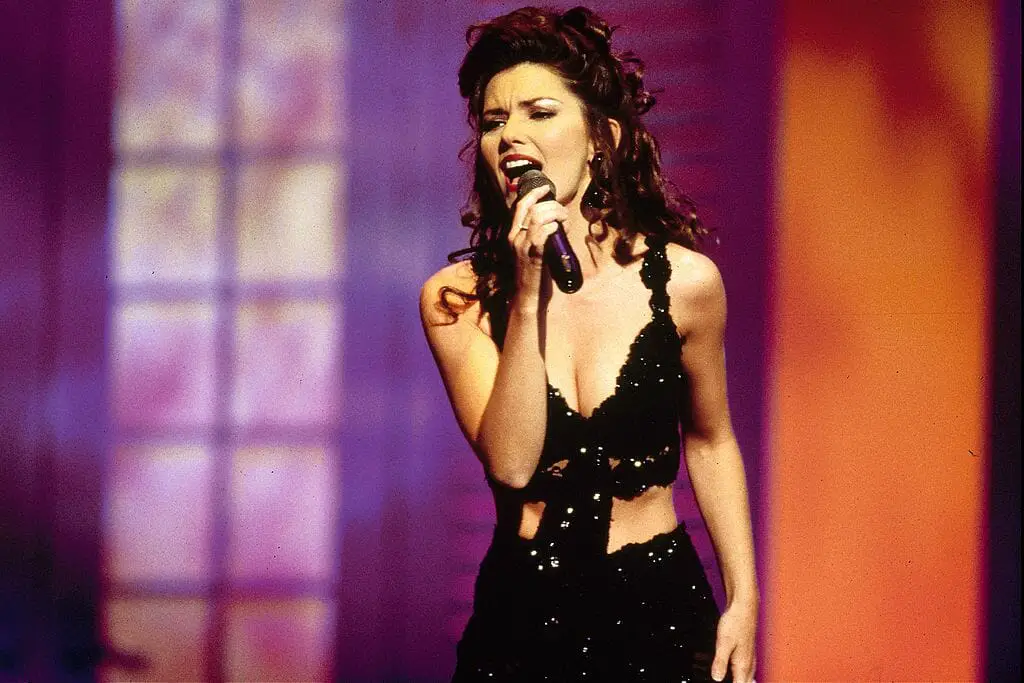 At one point of her life, Shania's parents' marriage turned into a rocky one and she forced her mother to leave Jerry, which is exactly what happened. But some time later, the two decided to give their relationship another try and stayed together until the tragic incident in which they both lost their lives. At the time her parents died in a crash after they collided with a truck loaded with timber, Shania had already been involved with music. In fact, she did gigs at the age of just eight. She performed at rural bars, and when she reached 13, she got to perform on the Tommy Hunter Show, a legendary country music variety show that aired on CBC Television and ran for 27 years. When she was 21, she relocated to Toronto, and just a year later, when both her parents died, she almost gave up on music in order to raise her two sisters and two brothers. "I thought, my family comes first. I have to take care of them. I didn't even think of my future… I'm lucky I got the job at Deerhurst, because it was music. I didn't know where I was going to go from there," the singer said.
"I feel like I've been this tree with good sturdy roots for 30 years, then all of a sudden someone comes along and is trying to cut me down, cut a part me off," Shania said of the loss of her parents.
"It was a very, very difficult time. But it was also a turning point in my life that, I think, matured me, brought me up to where I should have been in the first place at that age," she told CBC.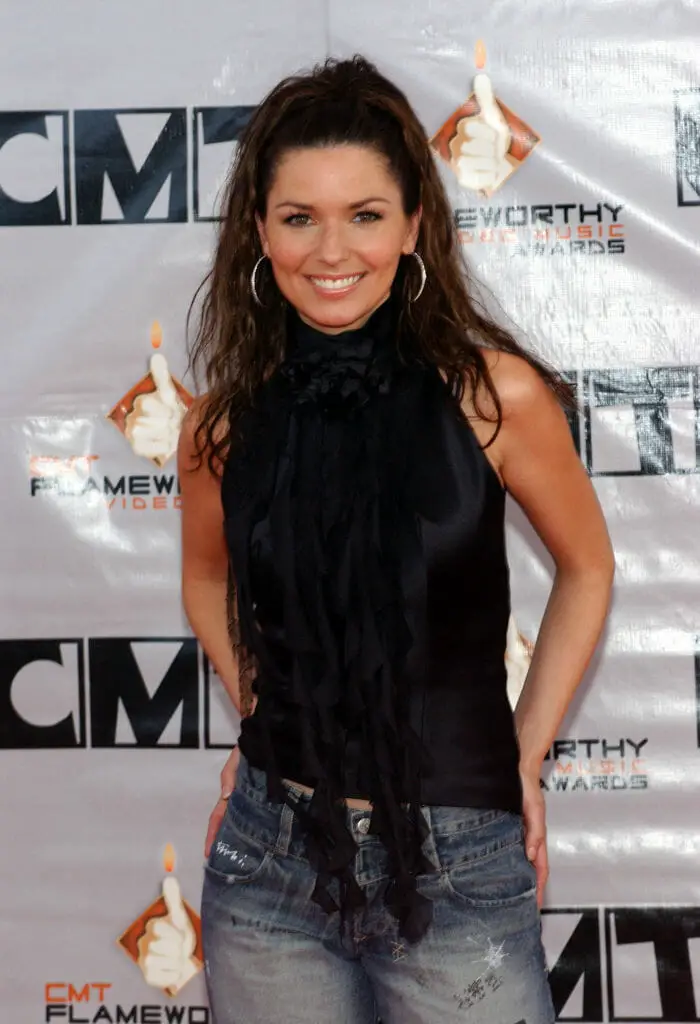 In 1993, after putting together a demo tape of her song, she caught the attention of a Mercury Nashville Records executive and released her self-titled debut album, Shania Twain.
This album caught the attention of South African record producer Mutt Lange who offered to do some music for Shania. Partnering with him happened to be the best decision she could make at the time as it was then that she released some of her most prominent hits that turned her into a worldwide star almost over night. Even today, Come On Over is the ninth highest-selling album by any type of artist in the US, and the top-selling country album in history.
During the late 90's America went into "Shaniamania" frenzy.
Shania and Mutt Lange fell in love and tied the knot. They welcomed son Eja in 2001. The marriage resembled a picture perfect one and Shania denied every rumor published by the gossip columnists. "There's been talk in the tabloids that we're divorcing, but we are very happy. We love each other in every way. We have a great creative relationship and a great personal relationship. We feel as strong as ever – and "Still the One" is sort of my own personal song about marriage."
But then in 2008, the couple divorced. The reason was a heartbreaking one. Mutt had an affair with Shania's closest friend, Marie-Anne Thiébaud, who entered the former-couple's life when she was hired as Mutt's personal assistant and a translator. "I'll be honest: when your husband leaves you, and falls into the arms of your close friend, your self-esteem can really suffer," Shania told EW, adding that she felt that she would die.
Some years later, in a strange twist of events, Shania found love again. This time, with Marie-Anne Thiébaud's ex-husband, Frédéric Thiébaud, whom she married in 2008. It was the heartbreak they suffered by their former spouses that brought them together.
"I don't take any day for granted any more. Fred has give me a new lease on love," the country pop star told the Daily Mail.
Today, Shania lives in Switzerland, but she has her show in Las Vegas.
Her music and her incredible career was an inspiration for many singers to follow her path, among them Britney Spears, Taylor Swift, and Carrie Underwood. "I think we were all definitely influenced by Shania, even if we don't realize it. (Her music) was so different and kind of revolutionary at the time. She definitely paved the way for a lot of us," Carrie Underwood told AP in 2016.
At the age of 56, Shania Twain looks as stunning as ever. She is believed to be a vegetarian who keeps her looks young by eating mostly raw food.
"I'm pretty insecure about my changing body… I'm letting 'the girls' hang loose under my sweat clothes around the house and when someone comes to the door, I cross my arms under them for support," she told EW.
"For me personally, I'm sure it's very different for everybody, but I just started with time. Stepping out of battles that I couldn't win. I mean, you know, aging is a battle you can't win," she said in 2020, in the LadyGang podcast.
"That battle and the focus and energy it takes, is taking up too much space! In my life, my emotional state, my mental state. I've got songs to write. I'm not gonna sit around," Shania said.
Please SHARE this article with your family and friends on Facebook if you love Shania Twain's work and music.
Bored Daddy
Love and Peace