Being a parent is one of the most demanding jobs. Most moms and dads don't have it easy, especially when their children are still very young.
One mom, Lucy Hatami, shares a story that is very touching. One day, she decided to have breakfast outside together with her 8-month-old baby. However, the little one started crying all of a sudden and she couldn't calm him down. Some of the people sitting on the tables next to her started starring at her when a young man said, "I wish she'd shut that thing up!"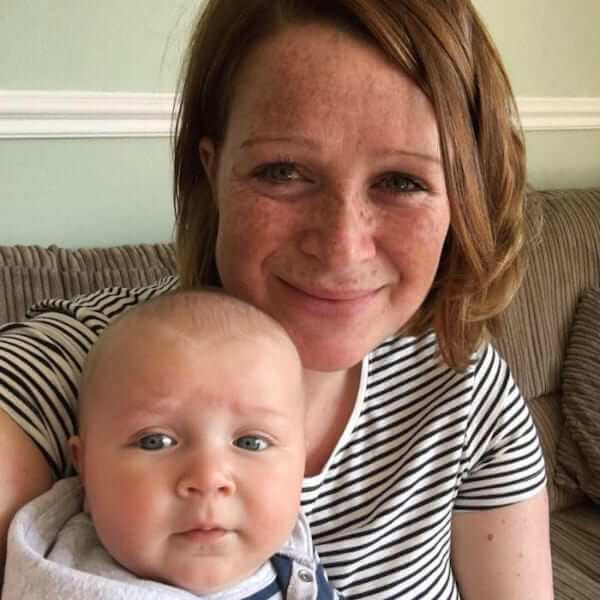 Lucy felt bad and just as she prepared to answer back, the young man's father stood up for her and did something incredible. He gave his son a clip around the ear and said, "What, and you think you were perfect? You were a right little sod. Now stop being a brat, go up there and apologize to her and offer to get her breakfast as she clearly has her hands full."
This restored Lucy's faith in humanity. She was glad the father tried to teach his son a lesson on what was right.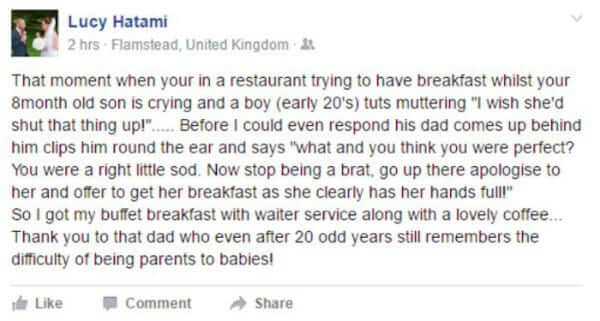 She said she was glad that even after 20 or more years, that man remembered how difficult and demanding it was to have a little baby to take care of.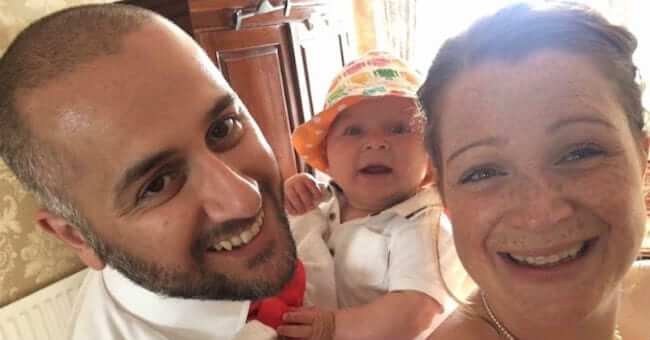 Once Lucy shared her experience, a huge number of people were quick to praise the father of the young man.
Please SHARE this touching story with your family and friends on Facebook!
Bored Daddy