What I love most about Americans is their love for their country and their respect for the veterans. Sadly, not everyone believes that the people who fought for our freedom should be treated as heroes, and the video below shows just that.
A young veteran orders food at Jollibee, a fast-food restaurant, and asks the person behind the counter whether there is discount for veterans. However, even before he gets an answer, one of the customers comments by saying, "wow, that's rude." When he asks the woman what she means by that, she says how veterans believe they should be privileged only because they are part of the military.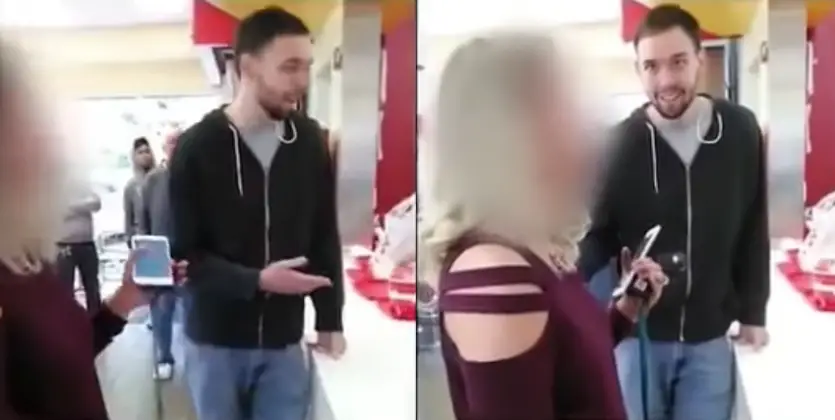 The veteran is shocked to hear that, but still, he responds back in a very calm manner and tries to explain that asking for a discount is not a privilege. On the contrary, privilege is "getting to go home, to go home to your family every night, to go home in a free country because some people give up their privileges so that people like you can have them." 
He then apologized to the cashier in case she felt offended when he asked for the veteran discount. In the meantime, the rude woman left the place and another customer offered to pay for the veteran's meal. But that wasn't needed because the restaurant's manager stepped in and told the veteran his lunch was on the house.
Our veterans are our heroes and they should never be treated with disrespect.
You can take a look at the video below. It has been seen over 11 million times.