Ronald Dion DeSantis has politics running in his blood. Born September 14, 1978, he served as a military officer and as the 46th governor of Florida since 2019. A member of the Republican Party, DeSantis represented Florida's 6th congressional district in the U.S. House of Representatives from 2013 to 2018.
Today, he's the top challenger to former President Donald Trump for the upcoming presidential elections and is expected to make his presidential campaign official next week.
"My father's from western Pennsylvania, my mother's from Northeastern Ohio," DeSantis told Fox News in February. "So that is like steel country. That is like blue collar salt of the earth and, as you know Mark, Florida's very eclectic. People kind of come from all over, we do have a culture and so I grew up in that culture, but really it was kind of those Rust Belt values that raised me."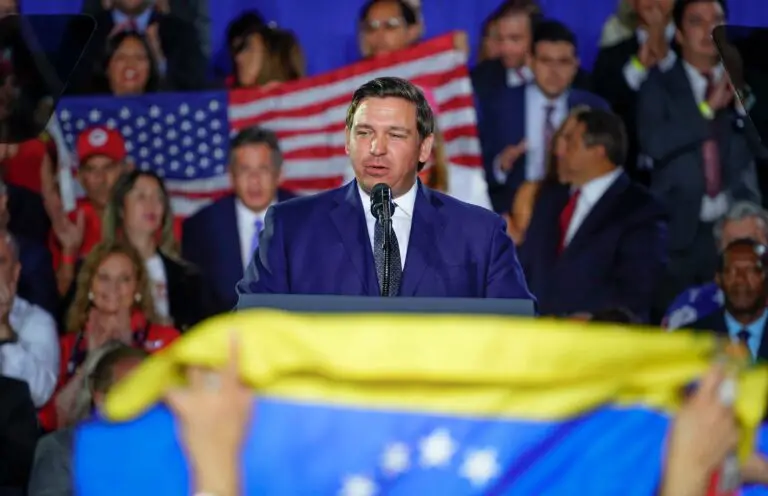 As a student, he showed immense talent in baseball. While attending Dunedin High School in Dunedin, Florida, he showed he had what it took to maybe even make it to Major League Baseball. His team reached the Little League World Series in Williamsport, Pennsylvania,and DeSantis learnt what it felt like to experience fame.
"We were like local celebrities for a while," DeSantis told Yale News in 2001. "We were the lead story in the local newscasts and on the front page of the Tampa area papers."
DeSantis continued his baseball career while at Yale and became the captain of the Yale Bulldogs baseball team. "He's a great captain," his teammate Kyle Cousin told the Yale News at the time. "He helps everybody out. He is a true leader on and off the field."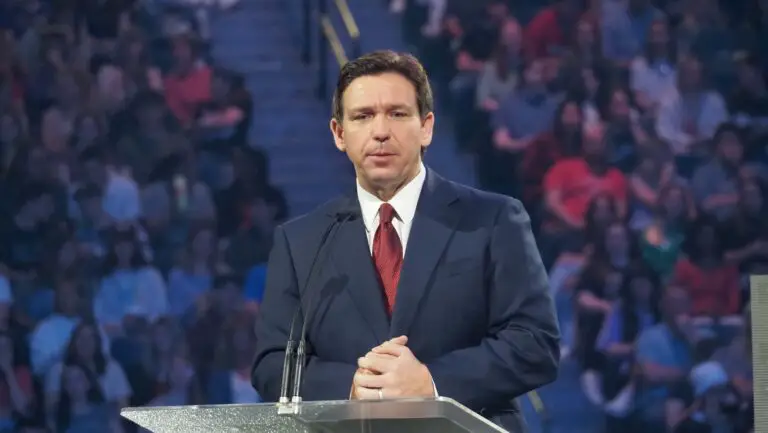 DeSantis received his Bachelor of Arts with a major in history in 2001, from which he graduated with honors and went on to attend Harvard Law School, where he received his Juris Doctor in 2005, also graduating with honors. However, while at university, he didn't have much money and worked various jobs, such as sweeping floors, collecting trash, moving furniture, parking cars, and served as an electrician's assistant, coached baseball clinics, and more.
He was elected to Congress in 2012 as the US Representative for Florida's Sixth District and his popularity grew bigger and bigger.
While he held office, DeSantis helped with cutting down taxes and the No Budget/No Pay Act and supported the military greatly sponsoring legislation to make it easier for the military to prosecute sexual assault.
Some of his policies have been heavily criticized by those who don't support him. Among the rest,there were plenty of negativity surroung DeSantis regarding the Parental Rights in Education act which limited the discussion of sexual orientation and gender identity in public schools. This policy has been dubbed "Don't Say, Gay" by critics.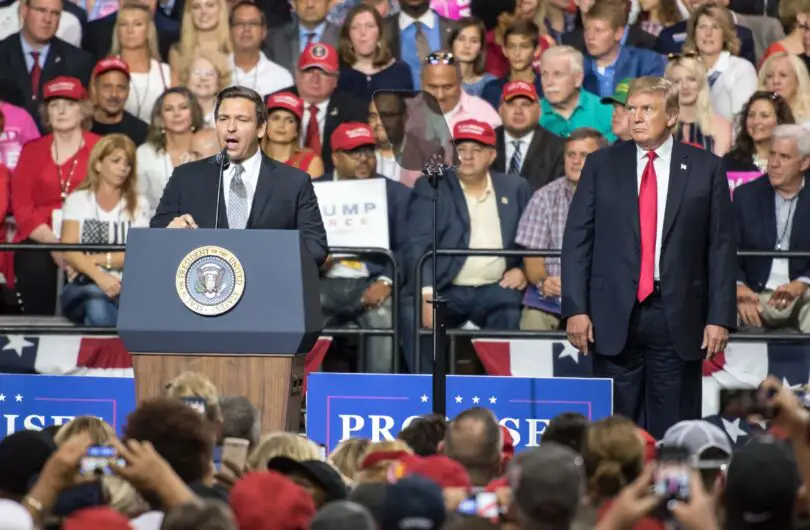 When it comes to his personal life, DeSantis has been happily married ti wife Casey Black, now DeSantis, since 2009, and they share three children together. After graduating from the College of Charleston with a degree in economics, she started working on television as a broadcaster and a producer who has received an Emmy for her work.
The two first met in 2006 when she worked as a news anchor for Jacksonville-based WJXT, while DeSanatis had just graduated from Harvard.
"I kept looking over my shoulder because I wanted the bucket of balls that somebody had left because my swing was so terrible," Casey told First Coast News in 2018. "I needed as much practice as I could possibly get. As I'm looking over behind me, Ron is over there. He thinks I'm looking at him. I was really looking at the balls. Long story short we started to talk and that's how we met."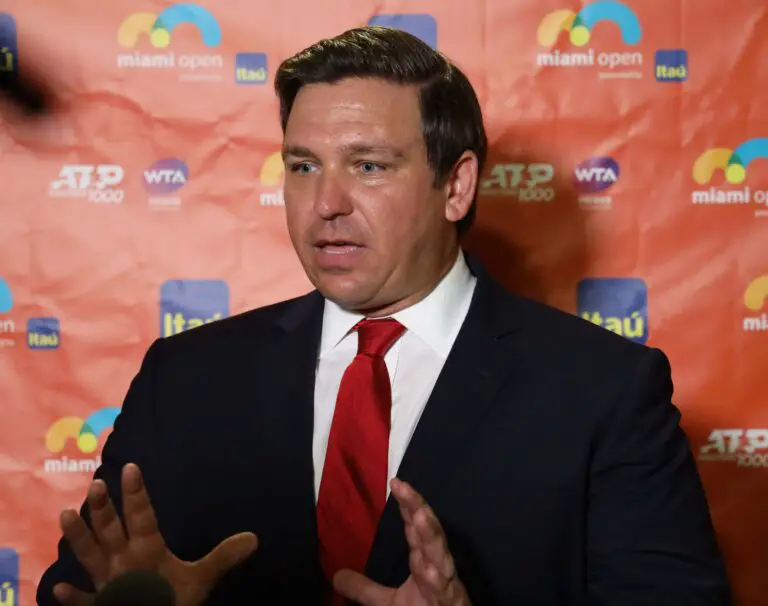 In his 2023 memoir, The Courage to Be Free: Florida's Blueprint for America's Revival, Desantis recalled the moment as his "life's most fortuitous."
"There was no way I was leaving that driving range without asking her on a date," he wrote.
As soon as they started dating, he was deployed to Iraq as a lawyer but that didn't stop them from continuing their relationship.
One day, the now-Florida Governor called into WJXT to surprise Casey while stationed abroad.
"I told myself as soon as I get back from Iraq, I'm proposing, and I'm going to ask her to marry me, and if you know my wife, that was not a very difficult judgment for me to make," he said in March.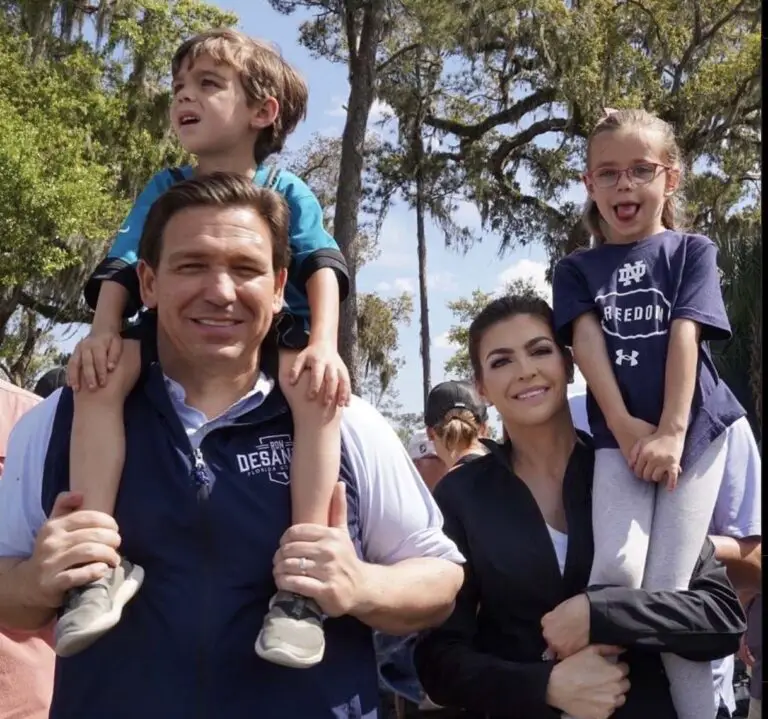 In 2021, at the peak of DeSantis' political career, Casey was diagnosed with breast cancer.
"Casey is the centerpiece of our family and has made an impact on the lives of countless Floridians through her initiatives as First Lady," Governor Ron DeSantis said in a statement. "As she faces the most difficult test of her life, she will have not only have my unwavering support but the support of our entire family, as well as the prayers and well wishes from Floridians across our state. Casey is a true fighter, and she will never, never, never give up."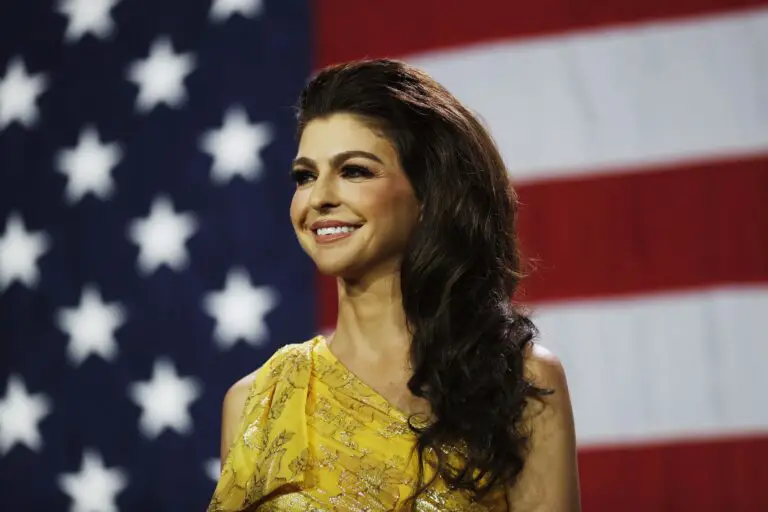 Luckily, she beat the disease and a year after the diagnosis, she was cancer free.
"There are no words to express how truly blessed, grateful, and humbled I am to hear the words cancer-free," First Lady of Florida, Casey DeSantis, said. "To those who are in the fight, know there is hope. Have faith and stay strong.
"All of you who have given thoughts and prayers to my family and my wife, thank you. It's lifted her spirits and made a tremendous difference," Ron DeSantis added.
Together, the couple has been involved and funded various charities and foundations, including The Facts; Your Future;  Hope For Healing Florida, which provides help regarding mental health, and Resiliency Florida, which addresses the stigma surrounding mental health and is a partnership with professional sports teams and athletes from Florida.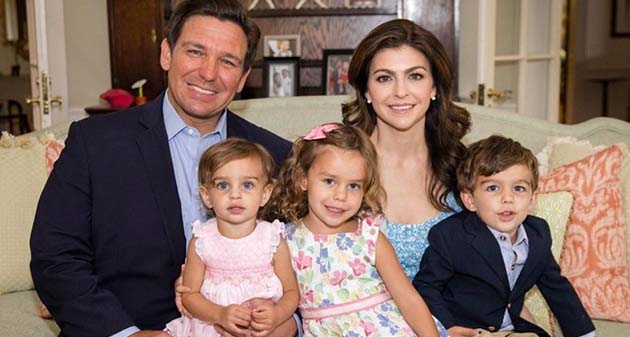 Ron DeSantis does have a successful career in politics, but it is his wife who is always by his side and supports him unconditionally.
"It's clear she's the X factor," Scott Parkinson, one of Ron DeSantis' former chiefs of staff in the US House of Representatives, said. "They complete the political element that is Ron DeSantis. Without Casey, he would not be the same person." 
Please SHARE this article with your family and friends on Facebook.
Bored Daddy
Love and Peace