Meeting members of the British royal family is always a delight for their fans. When they announce official visits, a great number of people gather to greet them. Those who get the chance to speak to them feel privileged.
I believe that although Charles is the head of the monarchy following his mother's passing, it is still the Prince and Princess of Wales that royal fans are most enthusiastic about.
Both William and Kate have been extremely busy with their royal engagements that involve plenty of visits not only of places within the Kingdom but also abroad.
The couple visited United States for the first time since 2014 and attended the Earthshot Prize Awards which William founded in 2020. Earlier this year, however, it became an independent charity and William serves as its president.
"Protecting the environment was a cause close to my grandmother's heart. And I know she would have been delighted to hear about this event and the support you're all giving our Earthshot finalists, the next generation of environmental pioneers," William said in a recorded message after he was forced to cancel the September Earthshot Prize Innovation Summit in New York because of Queen Elizabeth's passing.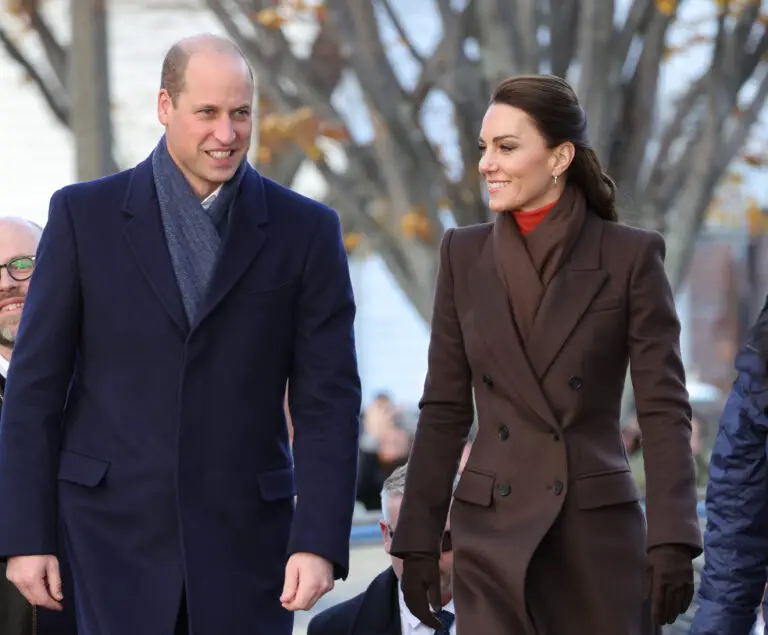 Instead, the trip took place some two months later and what caught everyone's attention was that the royals didn't fly to the States privately but used a commercial flight and remained-low key the entire time.
"As soon as people saw them get on you could tell there was a buzz on the airplane," passenger Jonathan Wood shared with CBS News. "It was a wild experience, but it was great."
"Surprising … you assume they'd have a private jet," passenger Jo Atkins told CBS. "[William is] a lot slimmer… can I say that? He's very slight. She's beautiful, obviously, as one would expect. I didn't expect that getting on the plane."
"Well look, they're coming for Earthshot. It's an environmental thing, right, so being on a commercial flight makes sense," another passenger, Luke Howard, added.
Upon landing, the Prince and Princess of Wales were greeted by Massachusetts Gov. Charlie Baker and Lt. Gov. Karyn Polito and William thanked the people who were there to welcome them "for their many tributes paid to the late queen," adding that his late grandmother always spoke of her 1976 visit to Boston "with great fondness."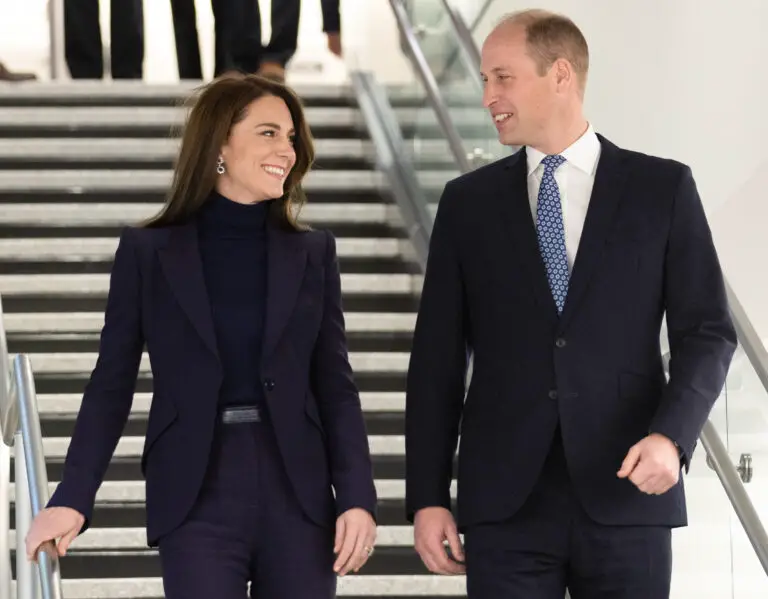 Among those who got to greet and meet the royal couple was an 8-year-old boy named Henry Dynov-Teixeira. The sweet boy was dressed as a Buckingham Palace guard and presented them with roses.
"I am going to scream and tell my best friend that I am now famous," Henry told Mirror UK.
Kate and William also met with the Boston mayor and the US ambassador to Australia, Caroline Kennedy. They attended an NBA game and watched Boston Celtic play. All in all, their time there was fulfilling and fun as it was effective.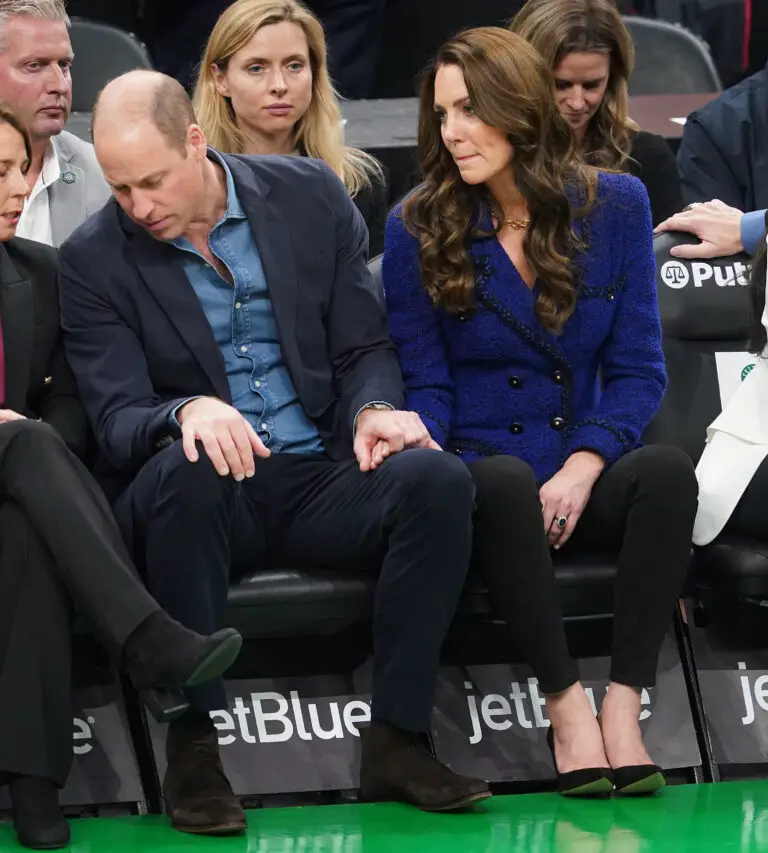 When the couple are away from home, the care for their children is handed to Kate's parents and the children's long-time nanny Maria Teresa Turrion Borrallo.
Borrallo has been with the family since Prince George was just 8 months old.
"She is not married and doesn't have a boyfriend, as her life is totally dedicated to the family she is working with. She is known for being totally professional – married to the job," an insider told Hello Magazine.
Although the kids can't join them on every trip, William and Kate try to involve them in their own special way.
"They are always asking us where we are going. "And we show them where we are on the map," William said during their 2022 March trip to the Caribbean.
"We let them know where we are, and [George] finds us on the map and puts a pin in it and shares with the others."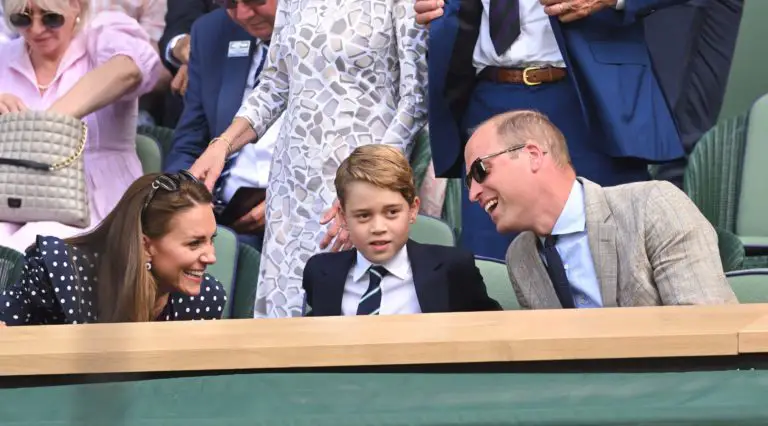 It has been announced that William will travel to New York for the Earthshot Prize finalist's celebration in New York by himself. However, he was supposed to be accompanied by Kate and George to Singapore later this year for the Earthshot Awards.
Now, there have been rumors that Kate and George won't go with William, which disappointed their fans there.
As reported by Hello! Magazine, many took to social media when the update was provided.
"So sad. We wanna see Princess Catherine," one royal fan wrote on social media.
Another commented: "Noooooo," and a third simply posted a crying emoji.
Many hope this isn't true.
"Hopefully, this is not true. From what we have seen so far, it is basically confirmed (not officially by the palace) that Catherine will be there," one person wrote.
Another stated: "I don't believe this for one second."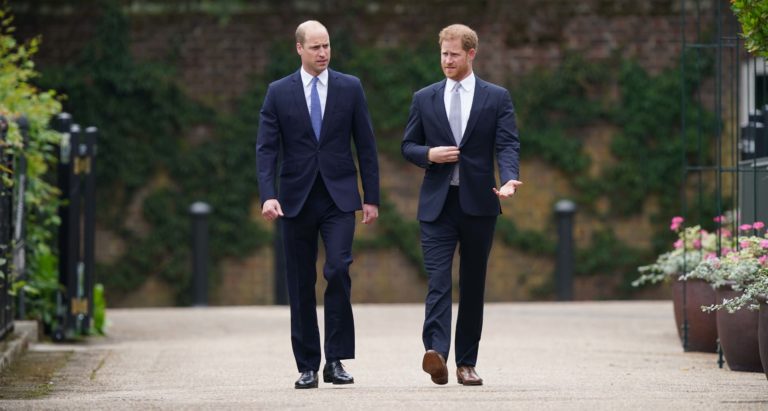 While in New York, the Prince of Wales is meeting with UN secretary-general António Guterres, with delegations from Ecuador and Vanuatu, wading into the Hudson River in aid of a new water project and, of course, unveiling the 15 Earthshot finalists. 
"This trip is part of his evolution as a global statesman which is incredibly important, especially since becoming Prince of Wales. He and his courtiers have been thinking about how to manage that transition from Duke of Cambridge to the next King," a royal aide told The Times.
"The US is very important to him. The world's climate movers and shakers will be in New York having conversations about the future of the planet and the prince is keen to be part of those conversations and put Earthshot front and centre," the aide continued. "He has huge ambitions for what the prize can become and is extremely focused on its legacy and impact."
American TV Networks all requested an interview with the Prince, and he allegedly banned them from asking questions about his brother.
Please SHARE this article with your family and friends on Facebook.
Bored Daddy
Love and Peace