As the day of Queen Elizabeth's funeral approaches, the country still mourns her loss.
For most Britons, the late Queen is the only monarch they have ever had as her reign, which is the longest in British history, lasted for 70 years.
Millions of people gathered to say the final goodbye to the woman who made history and served as a pillar who provided her people with a strong sense of stability and security.
Among those who still mourn her loss is Prince Harry.
The passing of his beloved grandma was a huge blow for the Duke of Sussex, especially because he spent the last couple of years away from his homeland and didn't get much chance to be by her side as he and Meghan stepped down from their royal duties and settled in America with their son Archie. While in California, Meghan gave birth to a baby girl, Lilibet Diana, named after her grandmother, late Princess Diana, and great-grandmother, Queen Elizabeth, whom Prince Philip called Lilibet.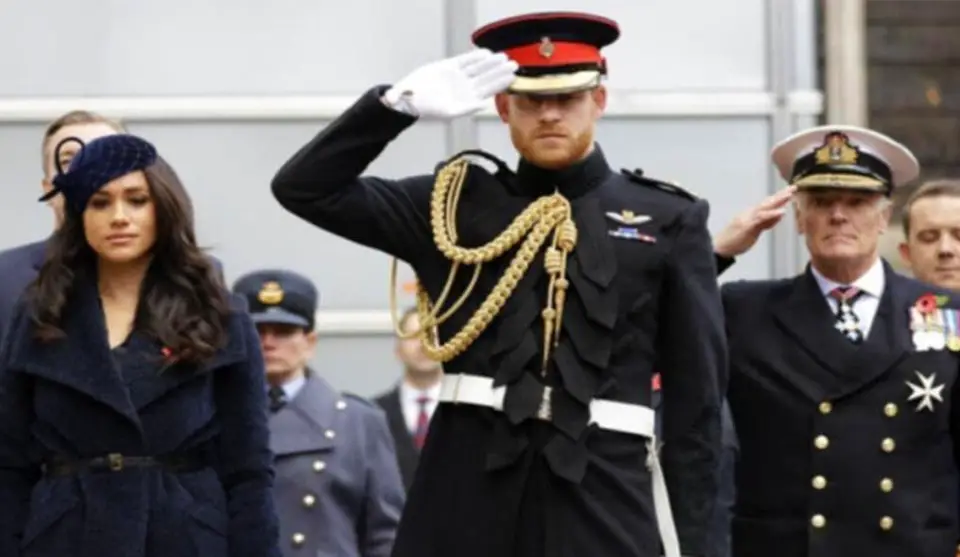 Not being a working royal, Harry has been denied the chance to wear ceremonial military uniform.
His uncle, Prince Andrew, the Duke of York, withdrew from public life in the aftermath of the controversy surrounding his relationship with the jailed child abuser Jeffrey Epstein and he lost a series of UK military titles, but he's still allowed to wear full ceremonial military uniform.
According to reports, Prince Andrew will dress in the uniform he wore while his late mother was a Vice Admiral of the Navy as a final tribute to her.
This enraged Harry who insisted he wore his full unform too but was denied by the Palace.
Instead, Harry will wear a mourning suit.
The Palace further wrote that they request that the focus be kept on the life and legacy of Her Majesty Queen Elizabeth II since "his decade of military service is not dictated by the uniform he wears."
What do you think of this? Should Harry be offered the chance to wear his full uniform?
Bored Daddy
Love and Peace