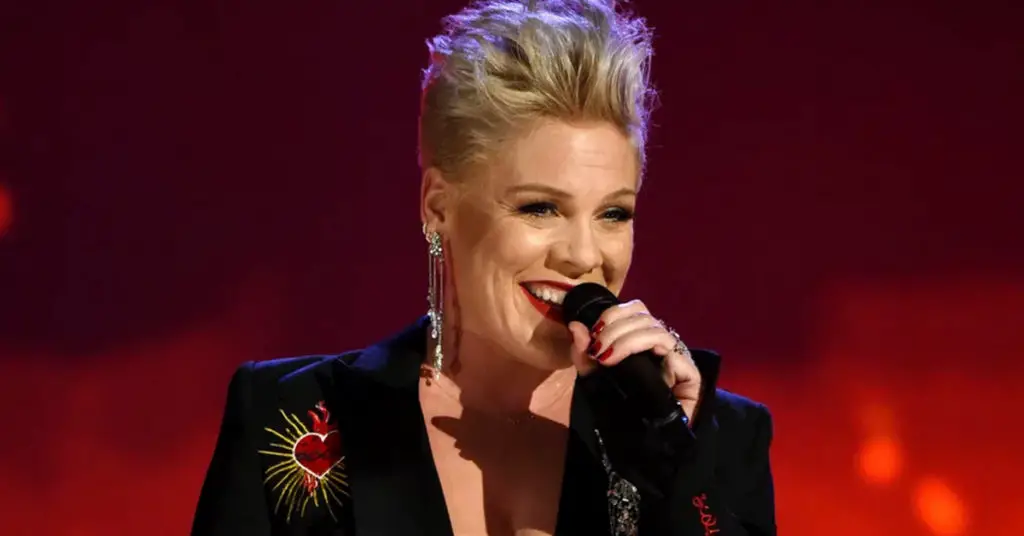 Pink was part of the event held in honor of the life and the career of the country icon Dolly Parton at the MusiCares Person of the Year gala in Los Angeles. Singing the classic "Jolene," Pink who is one of America's sweethearts, showed the world once again that she truly deserves to be considered a legend and one of the best females vocals of all time.
This is not the first time someone trying to shine while performing this extraordinary piece of music, but Pink sets the bar. She pours her heart out and sounds as though the song was made especially for her.
In fact, her powerful vocal never fails to gives us goosebumps and it doesn't come as a surprise that she was the one under the limelight and stole the show. Wearing a black jacket with Dolly's face on it, she really paid the tribute the right way.
The night featured other compelling performances from Miley Cyrus and Shawn Mendes — who sang Parton and Kenny Roger's 1983 song "Islands in the Stream" — as well as Kacey Musgraves and Katy Perry— who belted 1977's "Here You Come Again."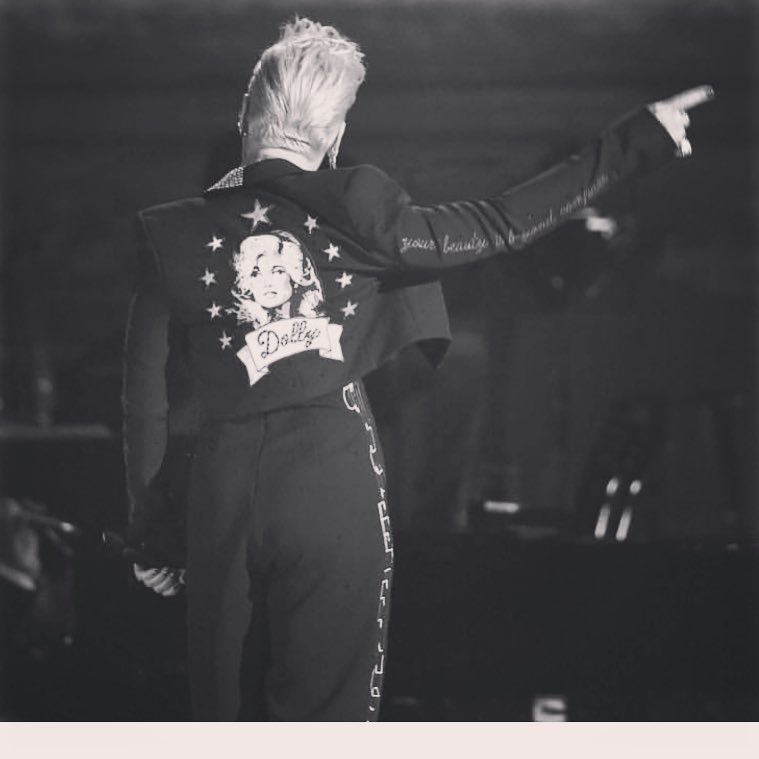 Recently, Pink received her star on the Hollywood Walk of Fame. She was accompanied by her loving husband and her sweet kids. They posed for some lovely pictures that would remain a fond memory of Pink's best week.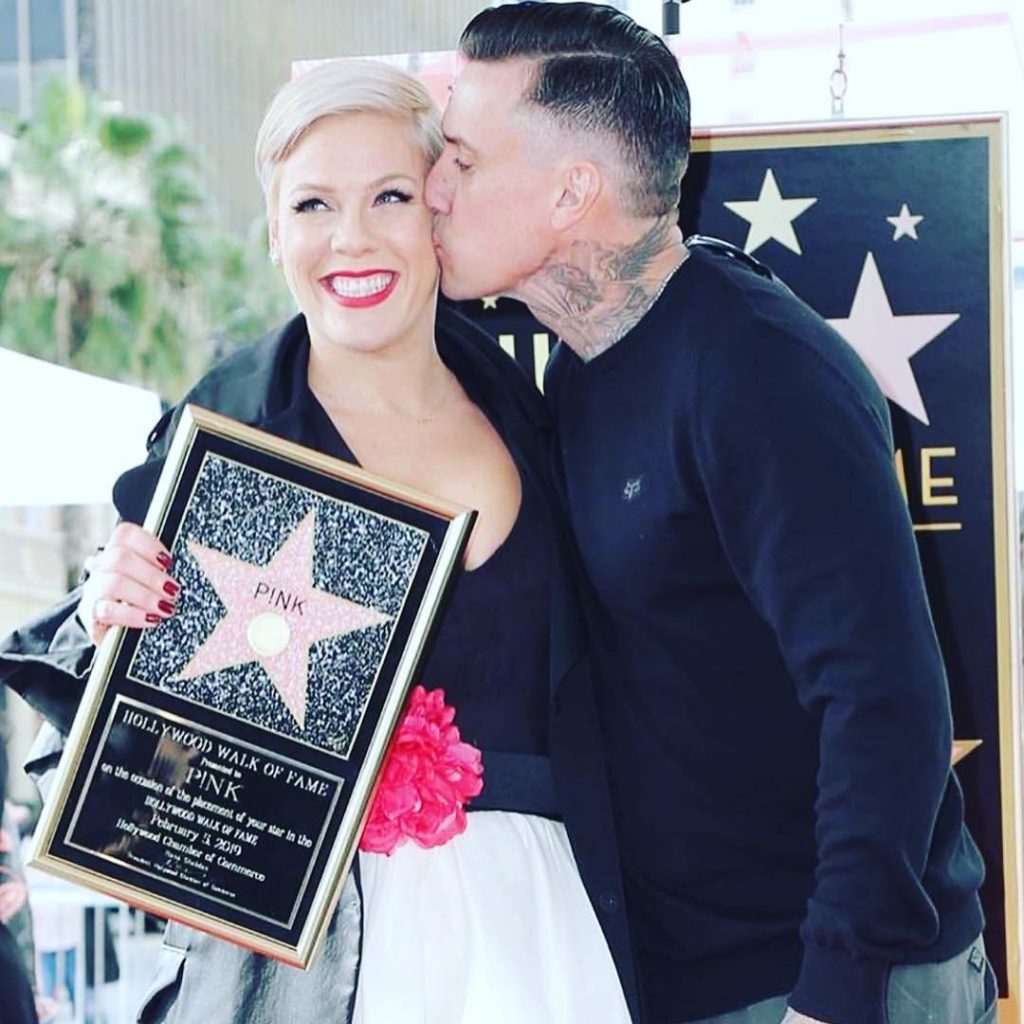 Her husband Carey Hart is very supportive of his wife and everyone was simply thrilled for this so much deserved star. It's great seeing them having big grin on their faces as the singer basked in her big moment.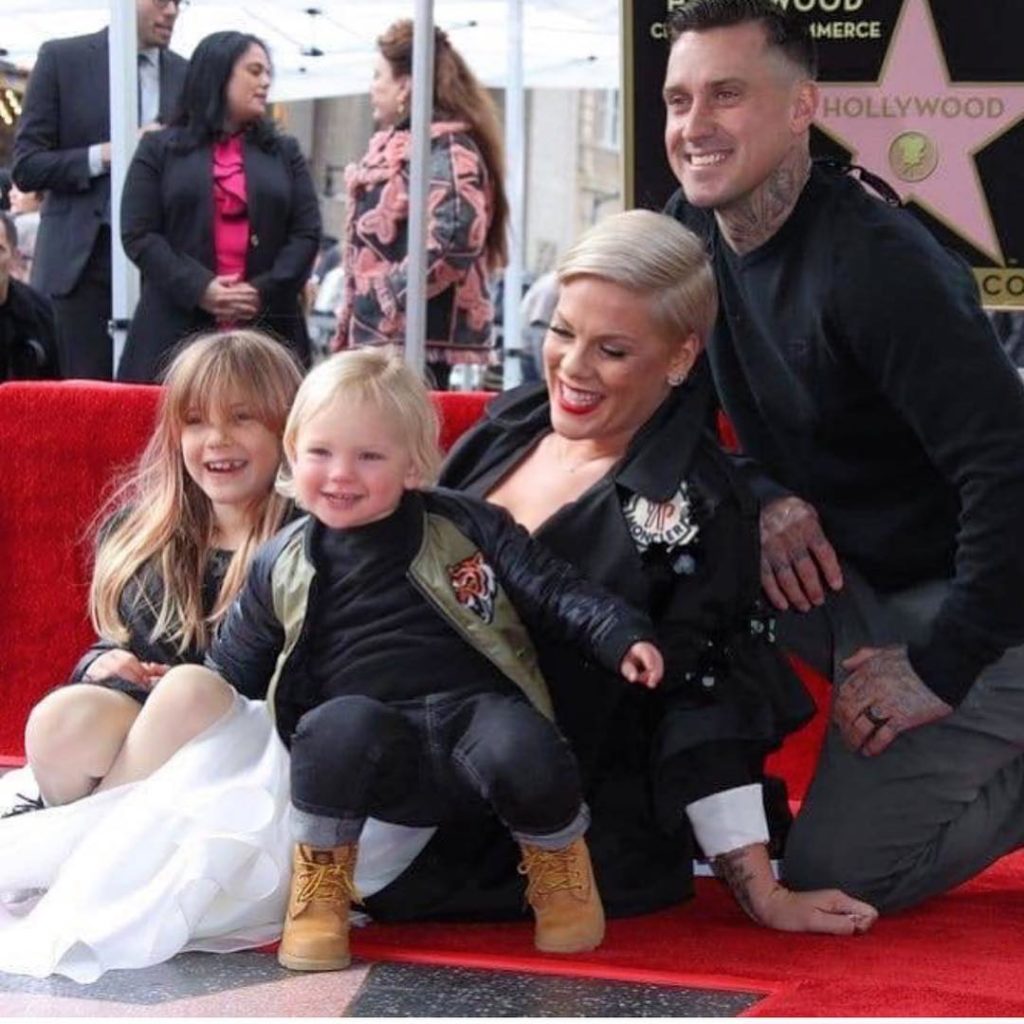 Dolly was grateful for all those people who honored her and all those memorable performances. She said: 
"I have actually worked with so many wonderful men, and I've never met a man that I didn't like. But I've never met a man whose ass I couldn't kick if he didn't treat me with the right respect."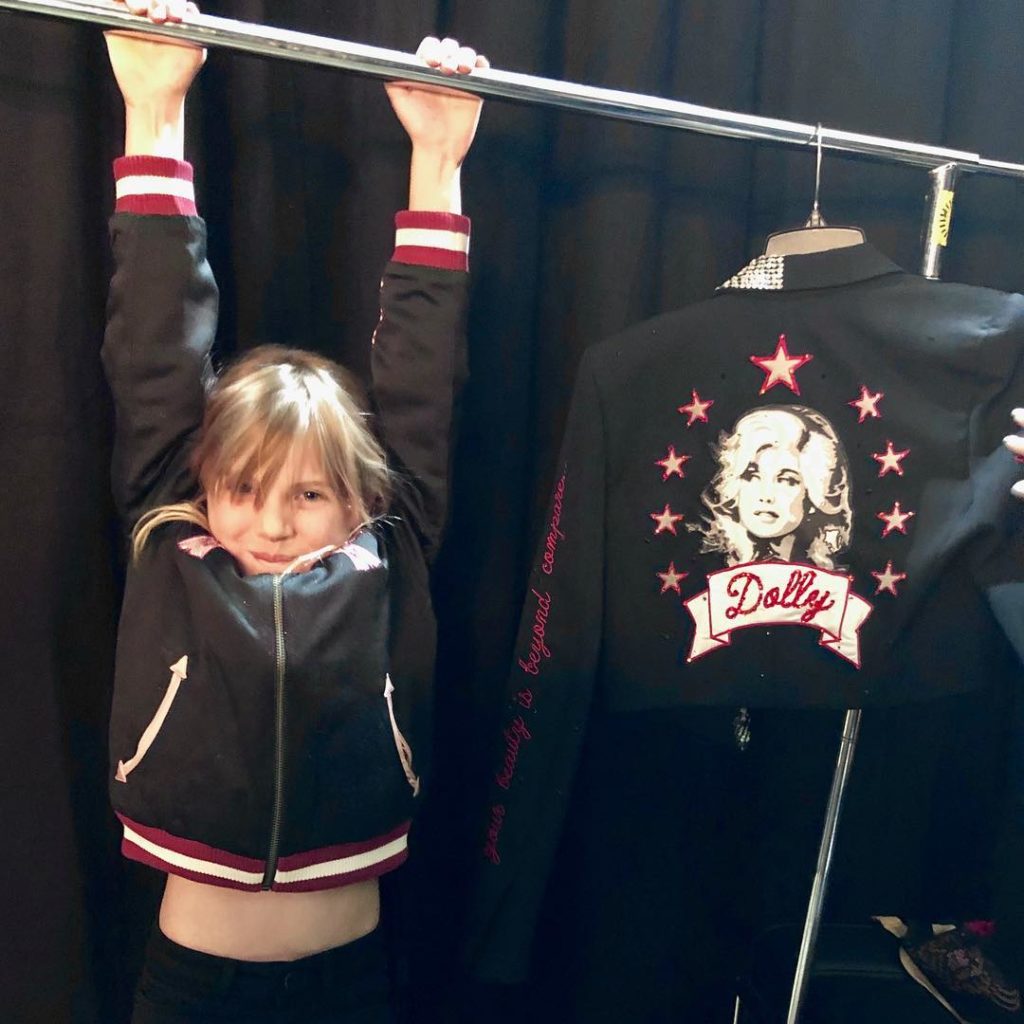 As for Pink, she also had a word or two to share with the audience. 
"It's been two decades and it's been meaningful and it's been awesome. Today for me is a celebration of something that my dad taught me. And that is 'to thine own self be true' …
There is a power in believing in yourself — you may not be the best that ever did it, you may not be the prettiest or the tallest of the funniest or the most talented …
if you're stubborn and you don't give up and you work really hard — no one else can ever be you. Today is an absolute honor. Today proves that."