The Wheel of Fortune host Pat Sajak underwent an emergency surgery for a blocked intestine and felt like he was going to die. The pain he experienced was excruciating and he's now sharing details of the ordeal he went through during a Good Morning America appearance.
Sajak was returning home from his daily walk with his daughter when he suddenly felt "horrific pain" in his stomach. He was rushed to the hospital where he was treated with different medications but nothing seemed to work.
"I was lying on the bed in the fetal position," he explained. "They try to treat your pain with numerous medications. And none of it – none of it – worked."
Luckily, one of the painkillers started working and took his pain away.
"All of a sudden, I wasn't thinking about the discomfort," he explained. "I just got these amazing pastels and faced flowing out of it."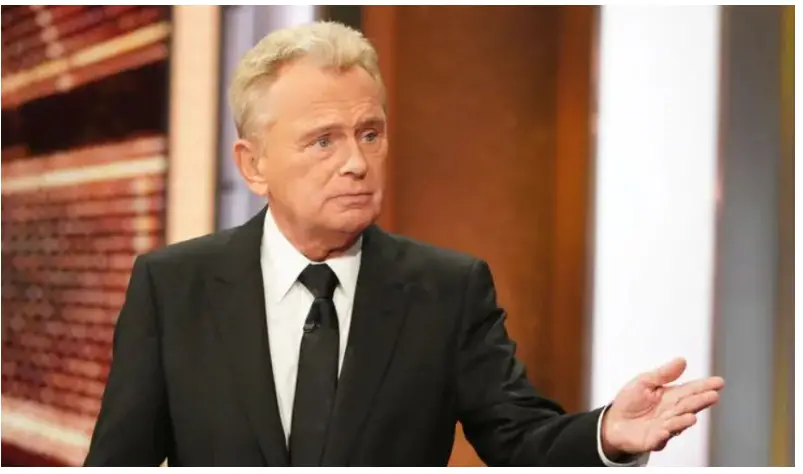 "I could hear my wife and daughter talking in the background. They sounded a mile away but were right next to me," he added. "They were conversing with one another. And I recall thinking, not morbidly, this must be death. This must be how death feels."
As he was concerned for his condition, he was at the same time concerned for his wife and children and got saddened by the thought of them "having to cope with the fallout."
Luckily, the surgery was a successful one and he soon realized that his worries were unfounded and that he was in fact just high from the meds. "It turns out that I was merely high," he laughed.
The doctors were unable to detect what caused his blocked intestine in the first place. "I've been feeling extremely terrific for several weeks," Sajak explained. "I've been back in the studio, doing shows. Even after spinning the wheel, nothing popped. So I believe that is OK."
During his time off work, co-host Vanna White filled in for him. She said that hosting the show without Sajak felt weird because they have been together on it for over 37 years. "Those three weeks without him were very hard. I really missed him. I just can't imagine doing this show without him, you know? And I hope he feels the same with me," she said.
We are glad Pat Sajak is now doing well.
Please SHARE this story with your family and friends on Facebook.
Bored Daddy
Love and Peace