Not all heroes wear capes. The real ones wear uniforms and a badge and make sure everyone around is safe and sound. This is the story of officer Grady and his fellow colleagues who saved a life during what was supposed to be a routine traffic violation on the Interstate 90 in Idaho.
The call Sergeant Justin Klitch made for that van to be pulled over was crucial in discovering the horrific scene they've stumbled upon that cold and bitter December morning.
As they approached the vehicle and asked for the licence and registration, the officers were puzzled when they noticed the woman siting in the front seat was all covered in bruises. It was clear she was suffering physical abuse.
On the back seat there was a toddler who was showing signs of abuse as well. His condition was worrying.
The officers from the Idaho Police Station were aware of the severity of the situation and stepped in.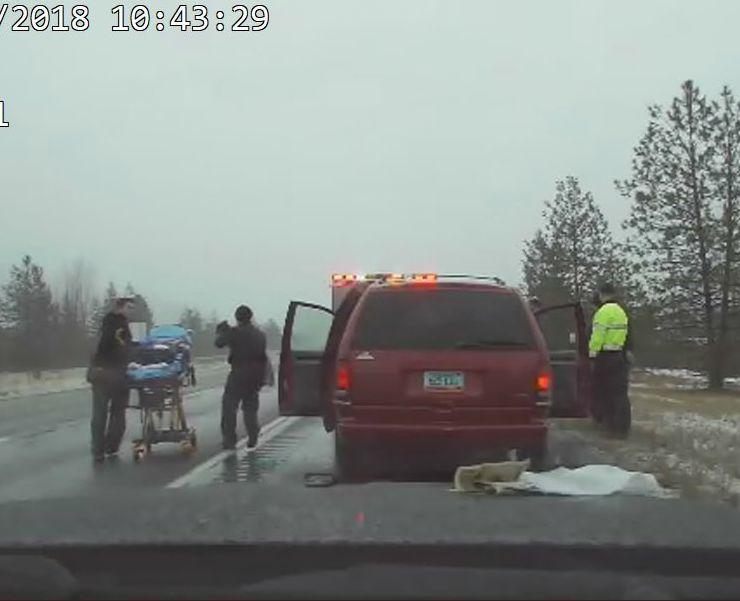 Later, during an interview with a local news station while discussing the incident, officer Grady couldn't hold his tears back. During his career he had witnessed all forms of negligence and abuse, but this one was done to a 2-year-old boy and it broke his heart.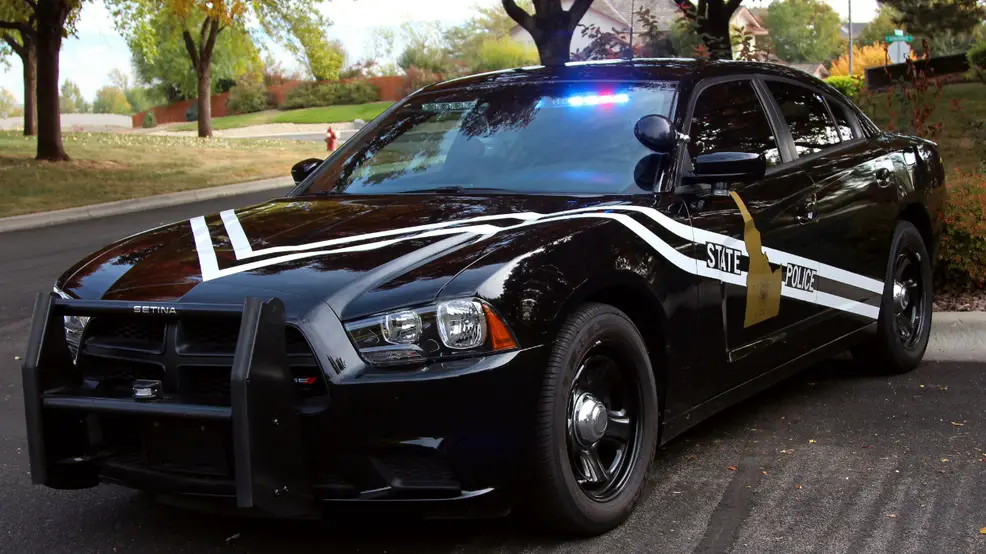 "While we there, he [the sergeant] discovered a young boy in the back of the minivan," Officer Grady says in an interview right before he tears up. "It's taken me all week to type this stupid thing out," he added.
"He had discovered a small boy in the back who was severely injured. He had bruises on his head, multiple lacerations on his stomach, his arms were stuck in a fetal position and his left eye was not functioning properly."
The officers rushed the boy to the local hospital and took the adults to the police station for questioning.
The injured toddler needed to be transferred to Sacred Heart Pediatric Hospital in Spokane. Officer Grady accompanied him.
There was another boy in the van. A one-year-old baby who was in a good health condition.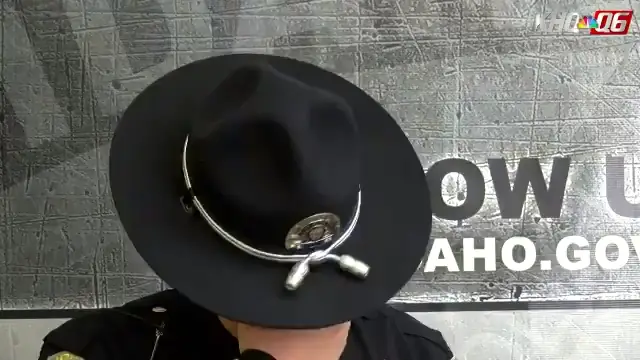 Everyone was pretty concerned for the boy's condition that was getting worse. His heart rate went from 70 to 110 in a matter of minutes and he was in constant pain. He was quickly transferred to the ER and spent a significant amount of time in intensive care. The boy was referred to as 'Baby J' for privacy reasons.
"This is the worst case of this type of situation that I've run into. I've been to many fatal crashes, I used to work for a different department. Went to a lot of domestic violence situations. I've seen people injured, I've seen people hurt, but I've never seen this before. So I don't know what the toll is going to be," Officer Grady mentioned.
Doctors said that the injuries the toddler suffered were life-threatening. However, after receiving the appropriate medical treatment for his wounds and the brain trauma, he was finally ready to leave the ICU. Medics believe he will soon recover completely, and that's really good news.
"Sgt. Klitch just left Sacred Heart Hospital and said Baby J is alert, engaging and playful. We are all so thankful for the hard work and care of the Sacred Heart Pediatric ICU team! Still work to do but good news nonetheless," the Idaho State Police wrote on their Twitter account.
59-year-old Jorge Gonzales-Vergel, who was driving the van was arrested.
He is not a suspect in the case of abuse but is charged for other counts such as possession of meth, marijuana, and other substances. The officers also found a firearm during the search of the vehicle. Currently, he is at the Shoshone County jail.
The baby boy has been taken into the care of the state of Idaho and is currently residing in the Shoshone Medical Center.
The doctors are unanimous that if it wasn't for the officers who stopped the vehicle, Baby J could die because of the excessive trauma he suffered. These amazing men saved his life.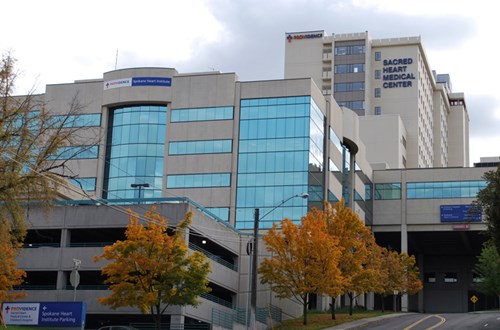 Sergeant Klitch is proud of his unit, and we are too! Check the whole story in the video below.
This is heartbreaking, but worth a minute of your time as Trooper Shane Grady describes responding to the worst case of child abuse he's ever seen.
Thankfully, because @ispdistrict1 stepped in, that child is expected to make a full recovery.
Story tonight on @KHQLocalNews pic.twitter.com/z4zlgVH6YD

— Adam Mayer (@KHQAdam) December 14, 2018
What do you think ?
comments