No matter how much time passes by, the British and the rest of the world will never stop missing the "people's princess," beautiful Diana.
She truly was a very special person who touched the hearts of many with her spontaneous behavior and the love she had for everyone around her, rich or poor, young and old. At the time of her death, her sons, Prince William and Prince Harry were still very young and the news of the tragic car accident in which their loving mother was killed shook their world.
Diana's family believed that the Royals, as well as the paparazzi who watched her every move very closely, had their fair share in her passing.
The princess' brother, Charles Spencer, delivered a eulogy at her funeral and spoke of the unfair treatment towards her by the royal family and the press.
Even today, Spencer never misses a chance to say how much he misses her. A few days ago, he shared a photo of the two at the age of six and three. Young Diana has her arms around his younger brother, wearing a cute pink dress. People loved this childhood memory of their favorite royal so much that it went viral in the blink of an eye.
— Charles Spencer (@cspencer1508) November 7, 2020
One person wrote, "She was a true Princess. She was beautiful inside and out," while another added, "Diana was an amazing person, and she will always be a role-model for many. Such a lovely photo, thanks for sharing it."
To honor his sister's memory, Charles Spencer named one of his daughter Charlotte Diana Spencer.
At the time of her birth, he spoke to The Telegraph and said, "We hadn't settled on a first name before the birth, but Charlotte is a name we both love, and it really suits her. We knew that as soon as we saw her. And though it's been 15 years since Diana died, I still miss her every day and I wanted her commemorated in the naming of our daughter."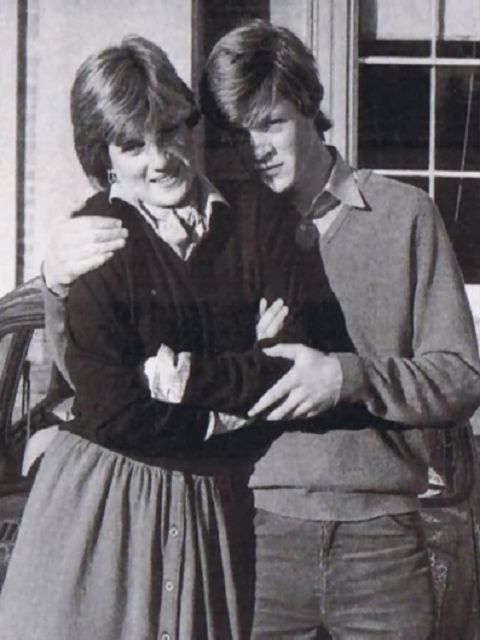 Spencer doesn't post on the social media very often and that is why people are eagerly waiting for each of his photos. In the past, he shared a charcoal sketch of his grandmother Cynthia Spencer and many agreed the late princess resembled her grandma a lot.
The photo of young Diana receiving so much attention is just a proof how we all love her and keep her close to our hearts.