When you think about it you realize that no matter what we do, we can never say enough "thank you" to the men and women in the military who sacrifice it all for our country. Not only they put their life on the line, but leave their family and friends behind.
Being away from home has to be hard both for those who are departed and those who stay home and wait for their loved ones to get back safe and sound.
Bridget Stevens knows all to well what it feels like to be a military wife.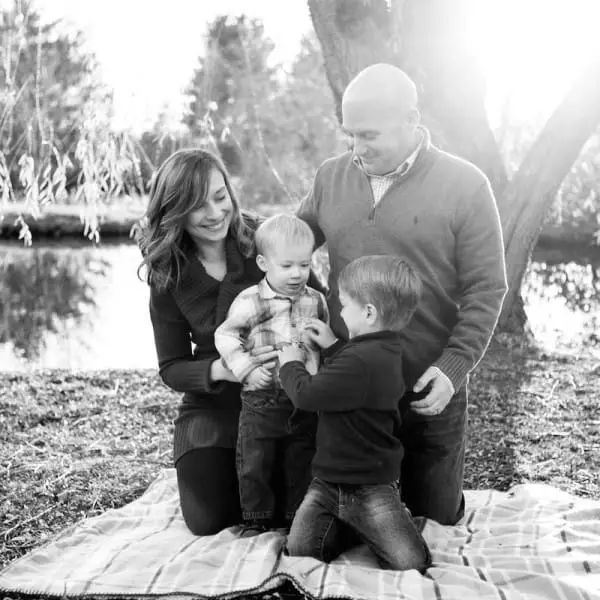 Although this woman's story takes place during a harsh Pennsylvanian winter, it will still warm your heart. 
One day, Bridget found herself in trouble. It was very cold outside and the heating in the house stopped working. She didn't have any extra money to spend, but she had to contact Betlyn's Heating and Cooling to fix the problem, otherwise, her children could freeze.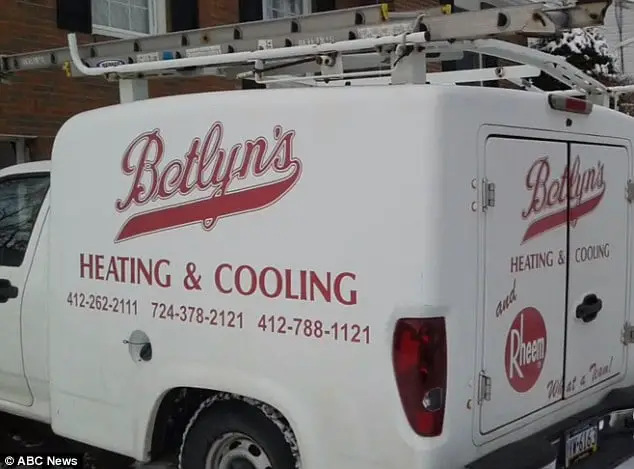 They gave her some instruction on how to try and fix it herself, but once they realized the problem was more serious the owner, Paul told Bridget he was on his way to her place to trace and fix the problem.
Once he arrived, Bridget told him how her husband is the one doing the repairments around the house, but this time he wasn't there to take care of the problem. He was deployed and Bridget was left to look after the house and their kids all by herself.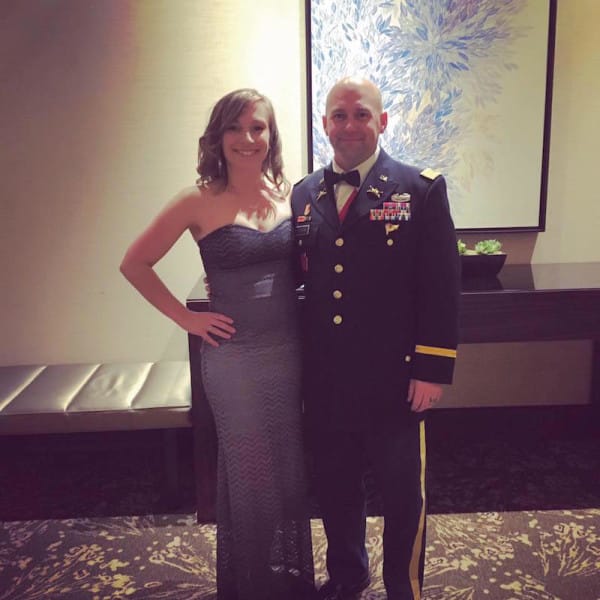 Paul did an excellent job of fixing the issue and handed Bridget the bill. She took it and was in anticipation to see how much this would cost her, when she read something that left her overwhelmed. 
The bill read, "No heat evening call. Deployment discount $1.00."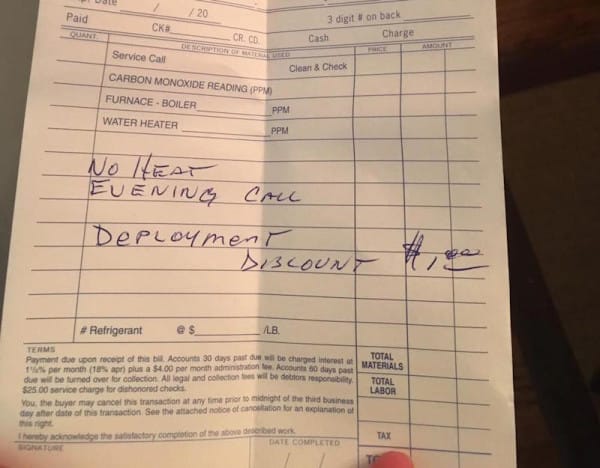 It was Paul's way of thanking her husband for his service in the military.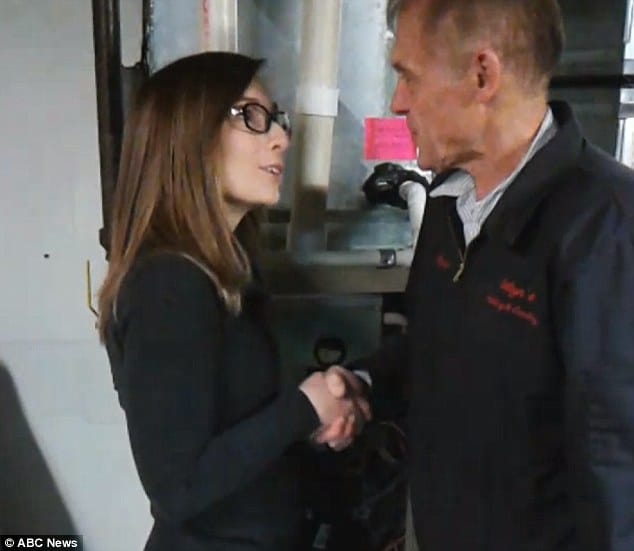 Bridget was moved by the whole experience so she decided to share it on her Facebook page.
"This is a bit lengthy, but I just want to take a minute to acknowledge Betlyn Heating and Cooling. I came home with the boys to a cold house that was 50 degrees. When turning up the thermostat was not kicking the furnace on, I called Betlyn's, thinking I'd get a machine and have to leave a message, then run to the store for space heaters.

Ultimately, Paul, the owner, answered and was very patient as he walked me through different things to do to try to get it back on. When none of that worked, he said he needed to come to the house to fix it.

As he was working on the furnace, we got to talking about Bobby and the deployment. I had mentioned in passing that I tried to figure it out with my husband, but since he's deployed and couldn't see it, he wouldn't know what to do.

After he was finished, I was a little apprehensive about how much it was going to cost. He handed me the slip that is in this photo. When I tried to give him any money at all, he said that the $1 was a joke, and to thank my husband for his service.

So, thanks Paul Betlyn. My house is nice and warm thanks to you."
We are thankful that Paul knew how to appreciate the sacrifice of a fellow citizen who was in the military. We should always do our best to help the families of our heroes and that way repay for what they do for all of us. 
Please SHARE this article with your family and friends on Facebook.
Bored Daddy
Love and Peace