Michael Oher's life story goes from rags to riches. Even today, he is an inspiration for many struggling children who don't have a happy childhood or a permanent home. His success is a reminder that the determination to change things for the better can never be taken away from you, no matter your background or the unfavorable circumstances.
Growing up with a mother who was on and off drugs, he and his siblings didn't have a lot while growing up.
"When my mother was off drugs and working, she would remember to buy groceries, and there would be a mad scramble to grab whatever you could before anyone else got to it," he wrote in his 2011 book I Beat the Odds: From Homelessness, to the Blind Side, and Beyond.
Just as he finished first grade, he and the rest of the siblings ended up in the foster system. Sadly, that meant going from one family to other and changing nine different schools in the course of 11 years.
Because of everything that was going on in his life, social workers believed he was dealing with rage, so they sent him to the adolescent unit of St. Joseph Hospital at 10.
According to Michael, that was never the case. He wasn't angry, he wasn't mad, he was just very sad. "I was a heartbroken little kid who was hurt and confused about everything that was going on around me," he wrote in his biography.
Eventually, when he turned 11, Michael got back to his mother. The family then moved to a housing project called Hurt Village. Michael witnessed kids his age struggling with substances and being part of gang bands so he promised to himself he wouldn't allow to find himself in such a situation. "Even if it meant working three jobs, at McDonald's, Wendy's and Taco Bell, I wasn't going to be part of my environment," he said.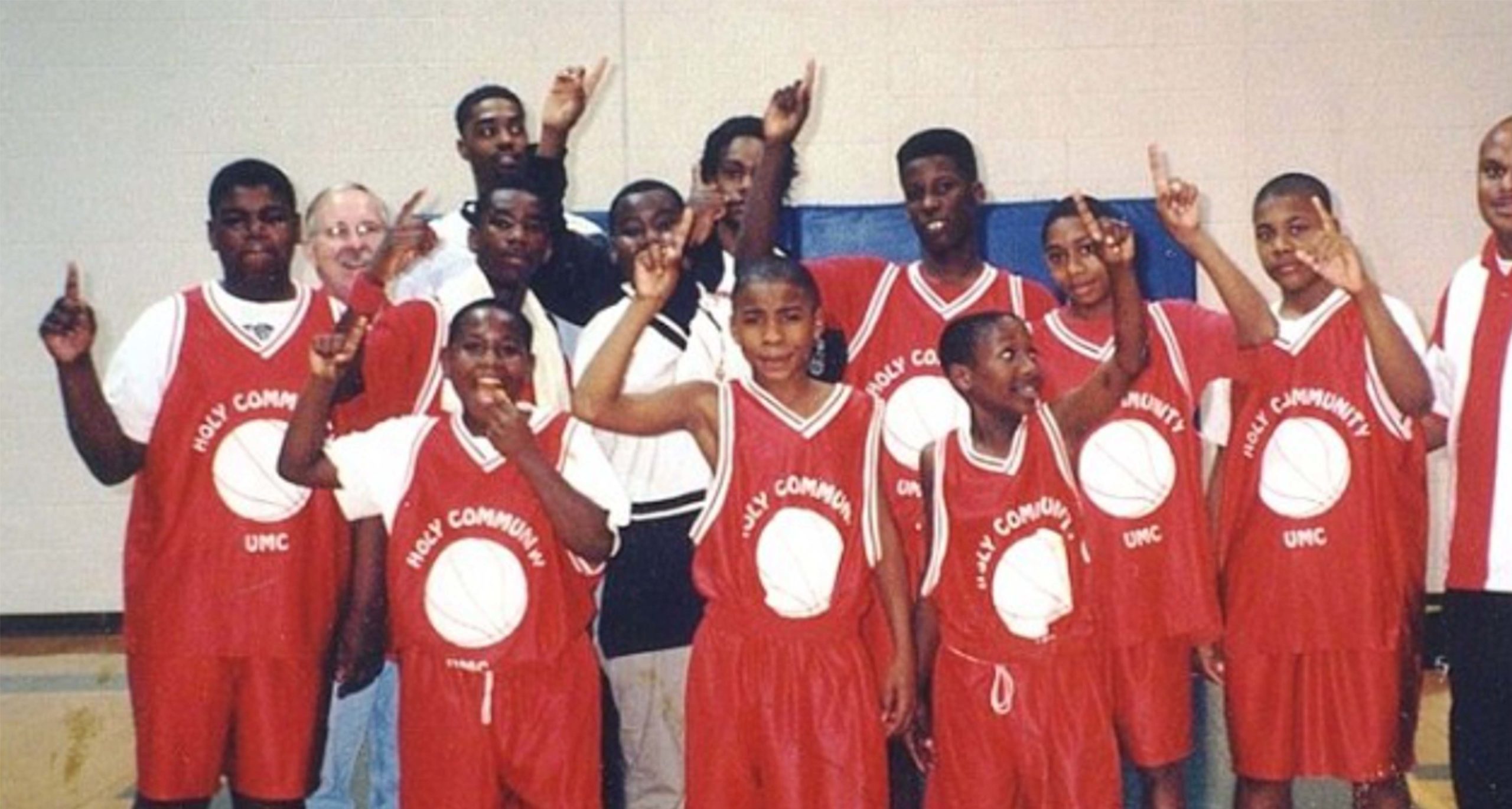 Michael's life was about to change after he made friends with a boy named Steve whose father was "Big Tony" Henderson, a coach who helped both Michael and his son attend the Briarcrest Christian School outside of Cordova, Tennessee.
Once there, Michael showed immense interest in football. He was extremely good, but there was one problem; his grades weren't good. Luckily, his coach submitted an application and Michael was allowed to play under the condition to complete a home study program.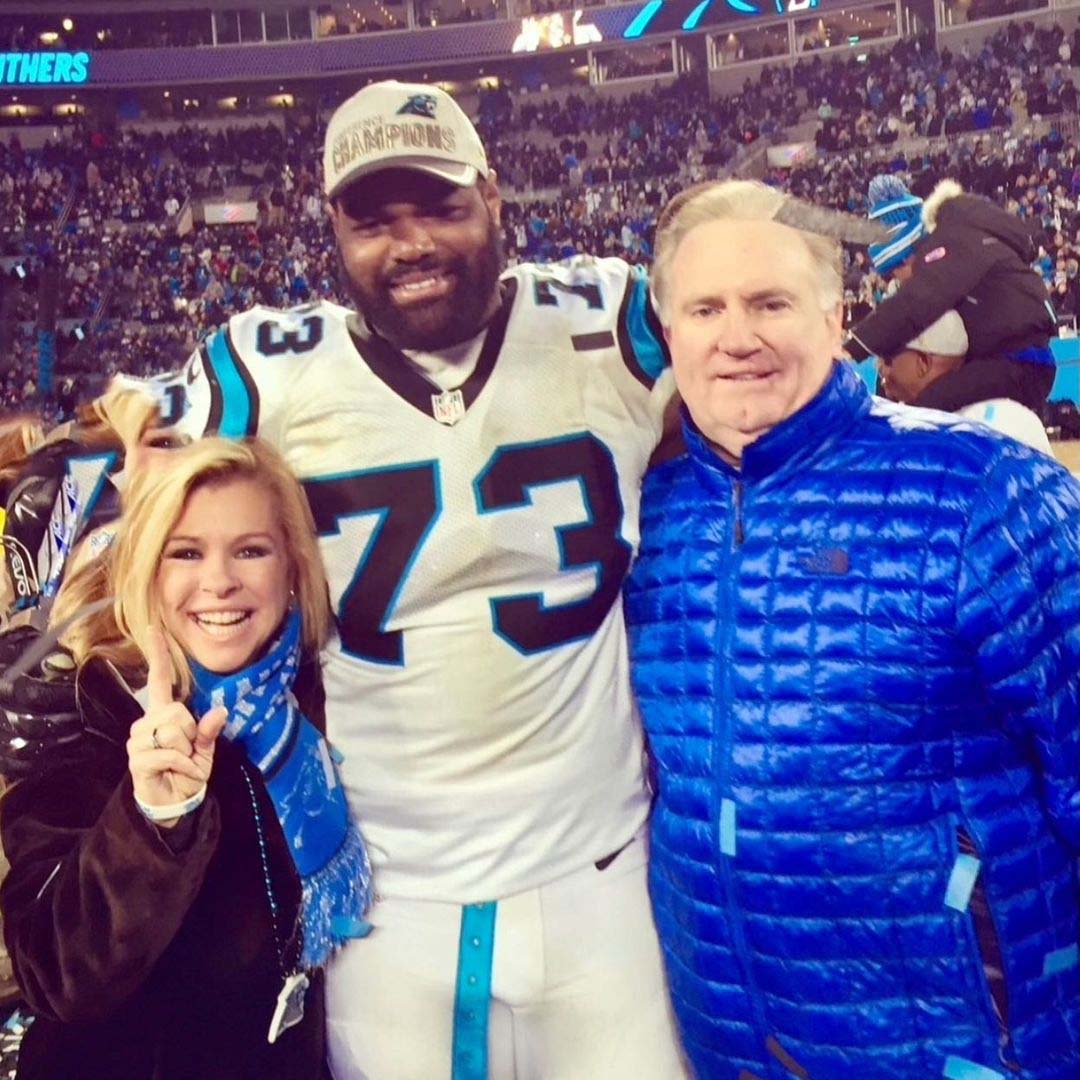 At that period of his life, Michael, who was in the foster system again, met a woman named Leigh Anne Tuohy. She and her husband took Michael in and paid for a tutor to help him with his studies.
Leigh was the first person who told Michael "I love you." He hadn't heard those words in a long time and had a hard time accepting that he was indeed loved by this family.
"They didn't treat me like I was fragile or with curiosity like I was a strange creature they had to figure out before we could get close," he wrote in his memoir. "I was able to understand what I'd suspected, that a life like mine in childhood wasn't normal, and it wasn't okay."
In 2009, Michael graduated from the University of Mississippi with a degree in criminal justice. That same year, he was drafted by the NFL team Baltimore Ravens and signed a five-year contract worth $13.8 million.
At the same time he rose to stardom, the film The Blind Side was released. It was based on Michael's life and starred Sandra Bullock, who received an Academy Award for Best Performance by an Actress in a Leading Role.
The film was loved by many and became a huge hit, but Michael wasn't very pleased with it because he believed it didn't portray the real story of how he became a star after struggling for so many years.
"The movie's great, very inspiring," he said. "The football part is the only part I have a problem with. Sports was all I had when I was growing up – it made me look like I just didn't know anything."
He believed that the film negatively affected his career.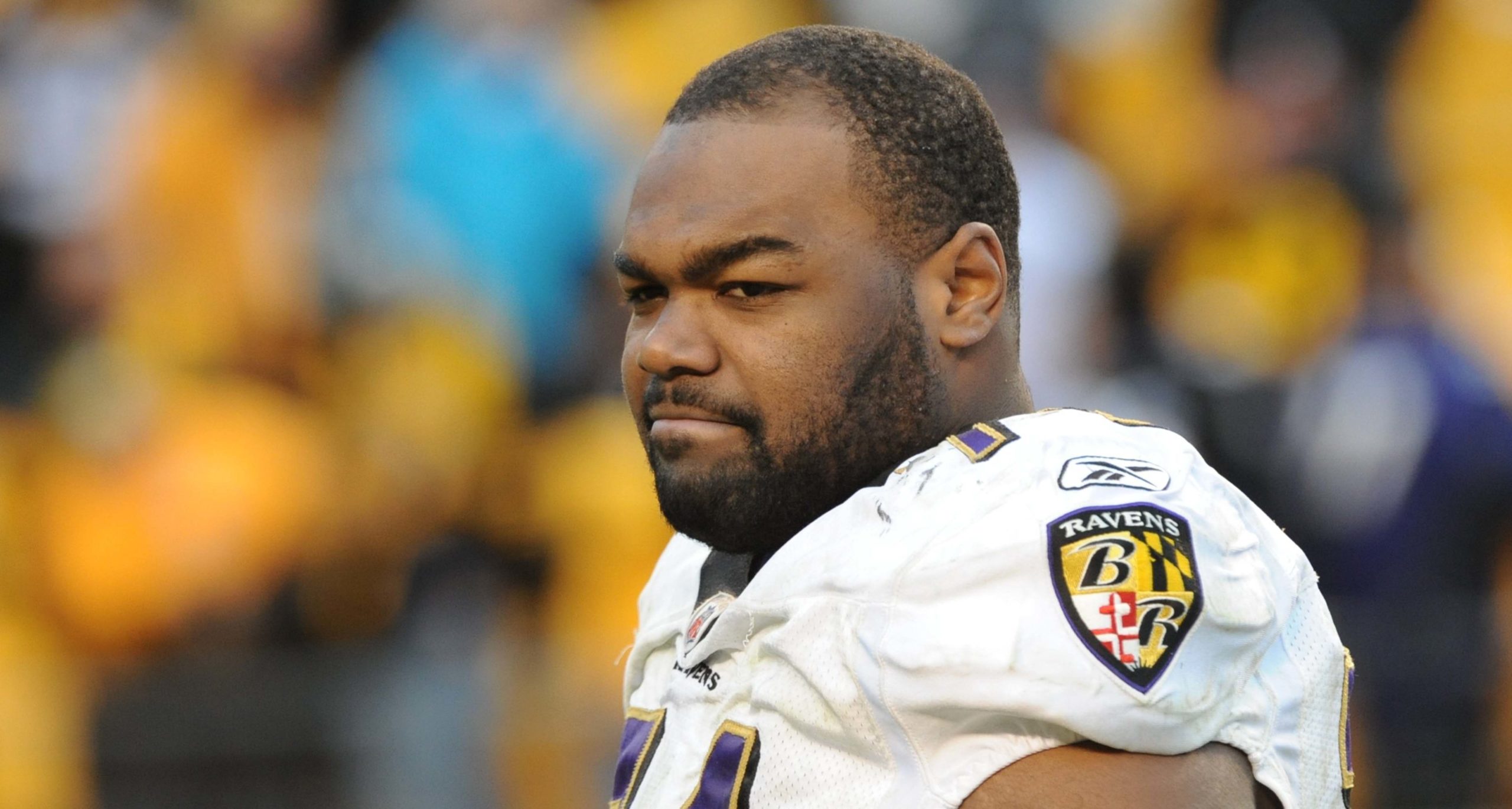 "I'm not trying to prove anything," he told ESPN. "People look at me, and they take things away from me because of a movie. They don't really see the skills and the kind of player I am. That's why I get downgraded so much, because of something off the field.
"This stuff, calling me a bust, people saying if I can play or not … that has nothing to do with football. It's something else off the field. That's why I don't like that movie."
Actor Quinton Aaron, who portrayed Michael in the film, spoke about the project. "You gotta at some point notice the amount of people's lives this movie has touched in a positive, encouraging, and inspiring manner," he said regarding Michael's way of seeing the film. "At the end of the day, bro, you are a millionaire, you're famous, you are a Super Bowl Champ, you have an amazing family that loves you, friends, fans, and teammates.
"Who gives a damn about what people say or think who wanna criticize your game, bro, that shouldn't matter. Somebody is always going to have something to say that you're not going to like," he added. "So what, you had a couple of bad seasons. I believe you've got a lot more fuel in the tank, so let's start hashing out some good ones and forget what people think about you. I got your back, brotha God Bless!"
Michael Ohler retired from football in 2017. He had quite a career and inspired many. Today, not much is known about his private life. What we know, however, is that he is the creator of the application Good Deeds, which helps people in need. "It is all about connecting people who have needs with those who want to give," he said. "Download the app and help a child in need beat the odds like I did. Be an answer to someone's prayers."
Michael has a net worth of $16 million and uses a great deal of that money to improve people's lives.